Van der Poel says "yes" to the Gravel World Championships
Dutch rider Mathieu van der Poel has not yet started his busy season and is already thinking about adding a new discipline. The Alpecin Fenix rider was aiming to become World Champion in MTB, road and CX, but now he could also add gravel.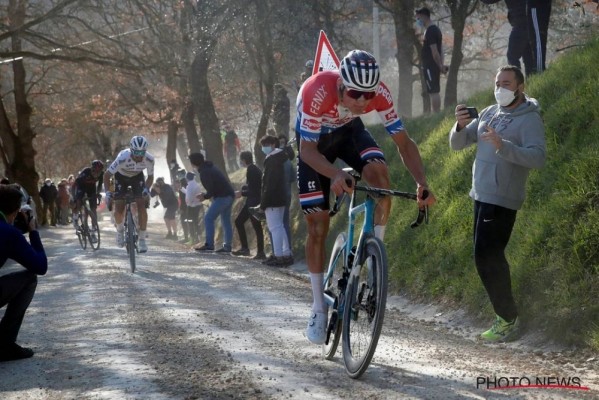 Van der Poel aims for the World Gravel Championships
In September we learned that the UCI has organised a full Gravel calendar for 2022 including a World Championships and in a recent interview Van der Poel gave to GCN's YouTube channel he was asked if he would like to take part in the World Championships. The answer was clear: "yes".
On whether he thinks he has a chance of winning it, he remained more conservative: "I don't know, I've never raced gravel dirt before". But after seeing him lead the last Paris Roubaix, win a few CX World Championships and many other MTB races, it doesn't take a fortune teller to know that Van der Poel is going to do well on gravel.