Selle Italia presents a Van der Poel Edition saddle
Selle Italia and Mathieu Van der Poel create a special edition saddle for the Dutch champion. The same saddle that Van der Poel himself rides, well finished but at a price within the reach of very few.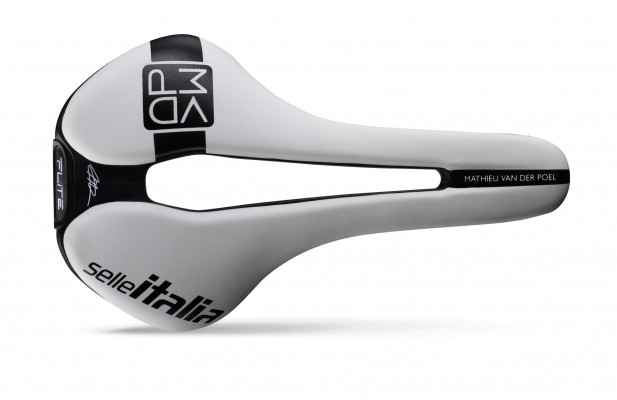 Van der Poel and Selle Italia create a Special Edition saddle
On the eve of the 2021 Tour of Flanders, it is certainly a good time to present such a product: Selle Italia takes advantage of the Van der Poel boom and brings out its new Flitte Boost Kit Carbonio Superflow MVDP Edition. Yes, a maybe very long name, but keep in mind two concepts: Selle Italia and Mathieu Van der Poel.

Because the saddle is precisely the one used by Van der Poel himself, and it has something more: it was Van der Poel who helped in its design, and it is Van der Poel who signed it. If this Dutchman who is revolutionising a large part of cycling is your idol, you will undoubtedly like the presence of his surname.
And in fact, Mathieu will use it tomorrow in the Ronde Van Vlaanderen itself, where he will try to defend his victory of last year.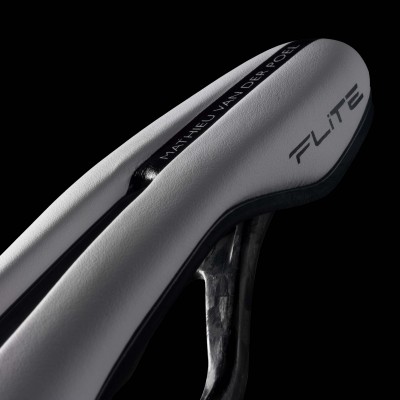 "To collaborate with athletes of his calibre is a source of great inspiration and pride for us," said Giuseppe Bigolin, the President of the prestigious Italian brand. A hand in hand collaboration that has now been going on for five years. Five years in which Selle Italia has grown alongside Van der Poel and has given him the best framework in which to place his hindquarters. Although, of course, when he hits the breaks of rhythm that characterize him, he dispenses of it.
Specifications and price of the Van der Poel Selle Flitte Boost
The logo and graphics, with the initials of the Dutch champion, identify it as an edition totally limited to his figure. In fact, the Selle Flite Boost is not new to Van der Poel. On the back of this saddle he already knows what it's like to win, both in cyclo-cross and on the road.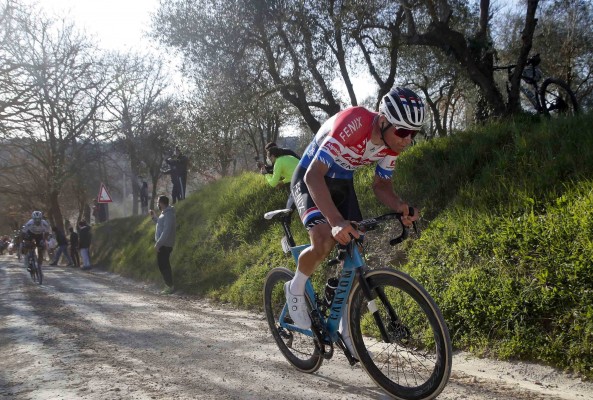 The Flite Boost is a saddle with a very short and compact shape, and its strong points are undoubtedly aerodynamics and comfort despite its size. Not long ago, they already introduced the lightest saddle on the market, so they continue with this trend of presentations. They have also opted for specific models for eBike due to the boom in this segment.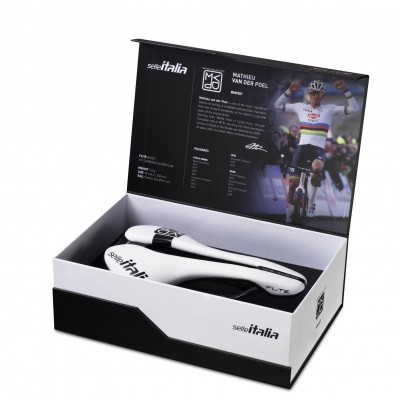 The Selle Italia Flitte Boost Mathieu Van der Poel edition has a white colour and a square logo with Van der Poel's initials. Technically, it has carbon rails (+10mm), measures 145 x 250 mm, weighs 162 grams, the cover is quite strong, made of Fibra-Tek and comes packaged in a special edition box, which commemorates all of Mathieu Van der Poel's victories on the international circuit.
A jewel with a price tag of €349.90, which is affordable for very few. But that's how much it costs to wear Van der Poel's saddle.