Turbo Trainer versus Spinning. Which one is better?
This confinement has caught you off guard and you're thinking about training indoors, but turbo trainer or spinning? You have a turbo trainer and an exercise bike at home but you don't know what to use to improve your fitness? Or have you just thought about the debate on both disciplines?
Well, here are the pros and cons of turbo trainer and spinning.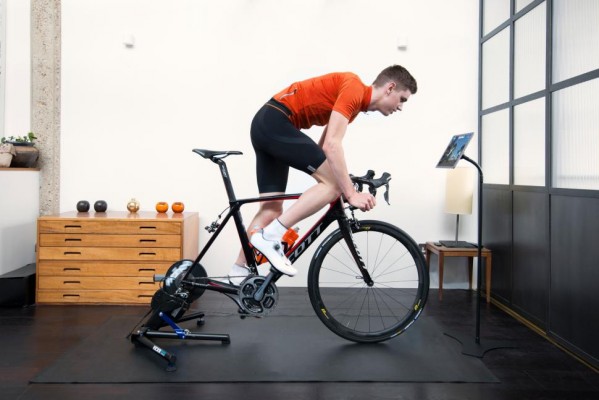 Turbo trainer or spinning?
If you've ever wondered whether to train on a turbo trainer or an exercise bike, you've probably tried to think about why you should choose one or the other. And I'm sure if you've looked up arguments on the internet you've read a lot about the weaknesses and strengths of both techniques, but rarely conclusively.
In Brújula Bike we have decided to clarify these doubts, so that choosing the turbo trainer or the spinning is a simpler question, who wins in the comparison under these parameters?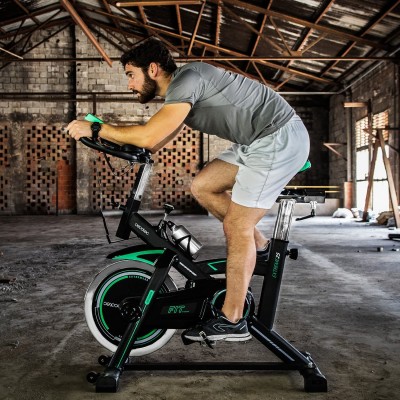 The postural training of a cyclist is one of the most forgotten aspects. The position on the bike is essential, because it improves performance and reduces the risk of injury. And for this, the turbo trainer wins overwhelmingly. Because it is your bike, it is perfectly regulated for your physical characteristics, and you can adopt the precise posture, even in front of a mirror, to optimize your effort later on. For competitive cyclists and especially for triathletes, this is crucial.


Another very important aspect is the work of concentration. These first two points are the cyclist's great forgotten ones. Concentration on the turbo trainer must be maximum, because in order not to fall into monotony we need to forget everything and put the focus on our posture, our breathing, and our cadence.




Spinning, however, is more dynamic. In fact, a large part of their indoor training routines are based on this dynamism, on changing their posture and exercise every few minutes.


The level of realism of a turbo trainer of a certain quality is very high. In spinning you will always know you are spinning, but a good turbo trainer is synonymous with realistic experience. In addition, spinning measures more cardiovascular parameters, while the turbo trainer mainly measures watts and time, measures with which the cyclist is familiar to see his performance.

Spinning wins in assembly time. If it's your exercise bike, you don't have to do anything but pedal. The turbo trainer requires some assembly and disassembly.




The turbo trainer is a little more monotonous. For a cyclist, the lack of a sense of balance (slopes and turns) -even in the non-fixed turbo trainers- makes it possible to become somewhat boring after a couple of hours.


The physical impact of spinning, or the physical force, is less. It is more about dynamic exercises of different characteristics and intensity.


Spinning does not burn more body fat than turbo trainer, but it does on different parts of the body, for example the abdomen in many of its exercise boards and movements.


With spinning you train more strength by strengthening the muscle mass with the implementation of a power for a long time.


It also improves endurance, since spinning is based on short dynamics of variable intensity, while the turbo trainer allows you to work on an exact position on your bike for hours.


Although both are highly integrated with new technologies, the turbo trainer has made a huge leap. It is not just a matter of watching a video on YouTube about indoor training, valid for both, but digital platforms such as Zwift, BKool, or Rouvy have made turbo trainer cycling a different, more extensive, dynamic and motivating experience, something that in these days of confinement by the coronavirus many are corroborating or discovering.


Therefore, our answer for cyclists is clear: turbo trainer. Of course, it will depend on the profile, the training routine and personal purposes, but if you are a regular outdoor cyclist, the turbo trainer is the closest thing you will find.