New Fox 38 fork, designed for enduro and full of new features
A new fork of the brand is called to be a reference in enduro. It is called Fox 38, because of its 38mm chassis, and in its development Fox has implemented a series of new technologies that other models will take advantage of for 2021.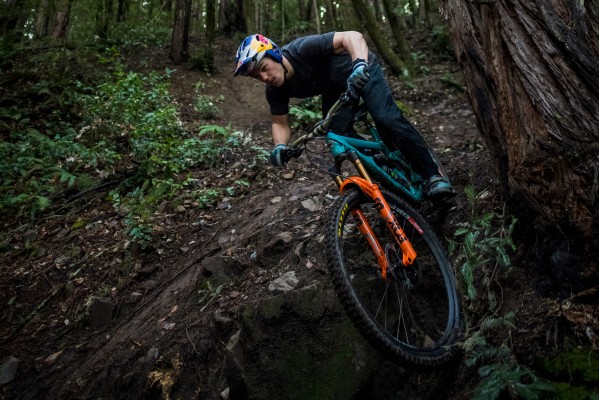 Fox 38, an innovative enduro fork
For 2021, Fox has developed a series of new features that we can now see in the brand new Fox 38, but the truth is that they have also been incorporated into the Fox 36 and Fox 40 models.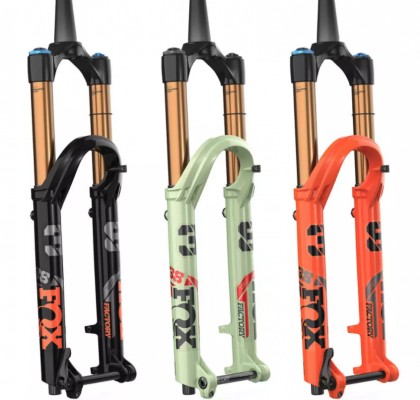 New chassis with a rounded arch
At first glance, the most striking aesthetic change in the 2021 models 36, 38 and 40 is a new rounded arch. A shape that provides the best possible stiffness-to-weight ratio and increases the space between the arch and the headtube when the fork is at bottom out.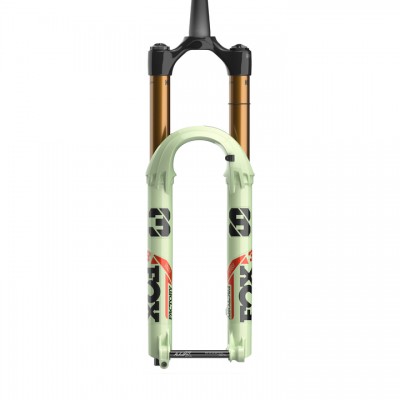 Bleeder Valves
Another great innovation is the inclusion of small bleeder valves on the bars with which the pressure generated in the residual air chamber can be released. This air chamber can increase in pressure with temperature change, air travel or during a route where altitude changes are pronounced.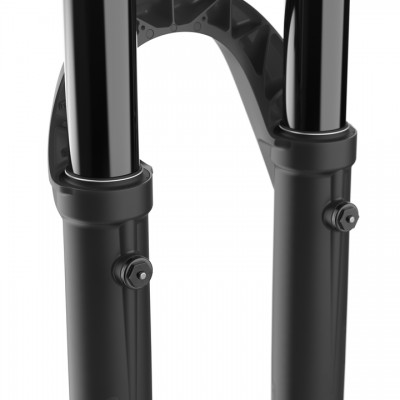 With these new bleeder valves we will be able to equalize the pressure quickly and get the fork working at full capacity again.
New internal structure of the bottles
Linked to the previous point, the new Fox bottles include an internal channel that increases the volume of the air chamber generated between bottles and bars. This increased capacity helps to reduce the pressure, which in turn helps to distribute the lubricant in the bars better from the bottom to the top when the fork is compressed.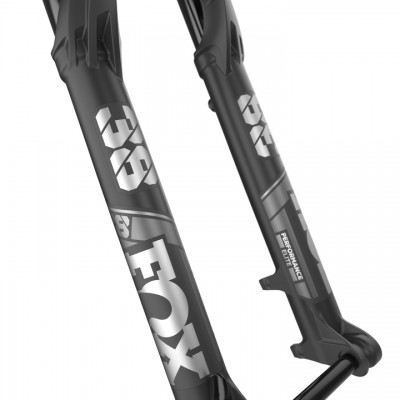 Updated GRIP 2 Damper
The EVOL air chamber upgraded in 2021 includes a larger volume of negative air that improves sensitivity in the final stretch of the stroke and feels more stable in between.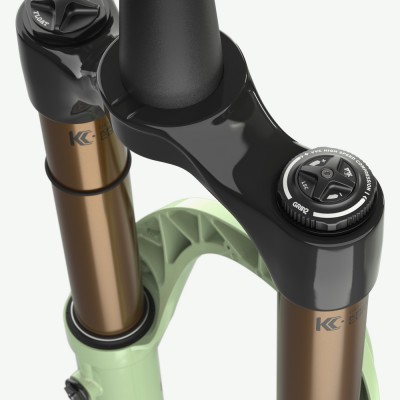 As for the internal cartridge GRIP 2 includes the new Variable Valve Control. This is an external adjustment that allows the regulation of the high speed rebound without having to dismantle the fork, something that was impossible until now.
Quick-Release Floating Axle
This innovation has been implemented to keep fork legs aligned at all points in the travel, reducing binding and friction.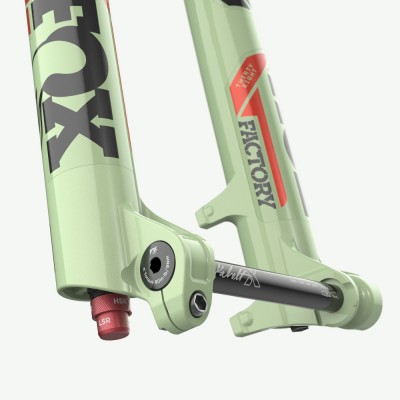 The new Fox floating axle homogenizes the support of the fork, through a simple adjustment system, on the wheel regardless of the type of hub or wheel. This avoids possible fork arches and maintains alignment at all times.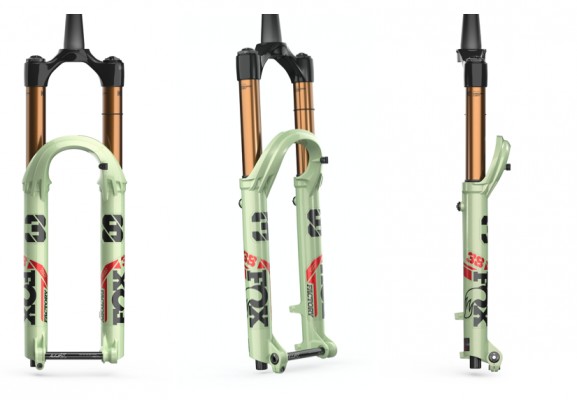 Fox 38 fok specifications
Travel: 160 mm-180 mm
Wheel size: 27.5 "and 29"
Offset: 37 mm, 44 mm and 51 mm
Models: Factory, Performance Elite, Performance and E-Bike
Cartridge options: GRIP2 with VVC, FIT4, GRIP
Weight: starting at 2,180g
Bar treatment: Kashima or Anodized
Price: 1259€ - 1589€
More information on ridefox.com