Tom Pidcock will not take part in the CX World Championships either
In addition to the announced absence of Wout van Aert at the World Championships in order to better prepare for the road season, Tom Pidcock will have his sights set on the 2024 Olympic Games in Paris, where he will try to defend the XCO medal he won in Tokyo 2021.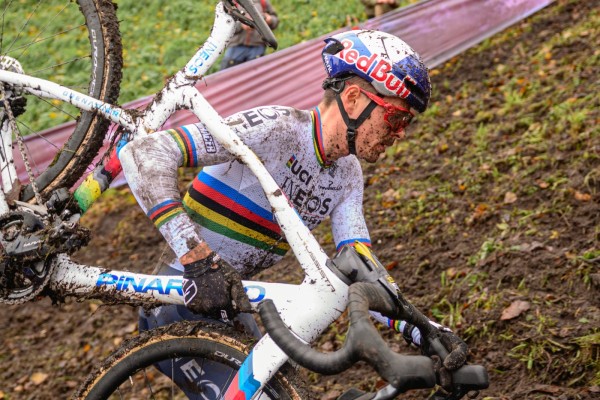 Absences of Pidcock and Van Aert at Tabor World Championship leave 6th title on a plate for Mathieu van der Poel
After knowing in the last days the calendars of Mathieu van der Poel and Wout van Aert in the cyclo-cross season, it remained to be known which would be the British Tom Pidcock's one. Still pending to know the exact dates in which he will compete on the mud, his coach, Kurt Bogaerts, in statements to the Belgian newspaper Het Laaste Niewsblad made it clear that Tom Pidcock will surely skip the CX World Championships again as he did last season. A title he already has in his record after winning it two years ago in Fayetteville.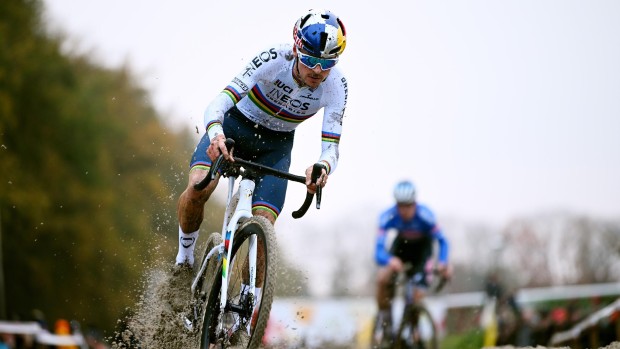 "We still haven't defined the winter programme," said Bogaerts, while pointing out that Pidcock loves cyclo-cross but that it is still an extra, especially considering that in 2024 one of his priority objectives is to repeat his triumph at the Olympic Games on mountain bike, for which he will have to focus on this discipline and achieve a good amount of UCI points that will allow him to start the race in Paris in the leading positions. In addition to his commitments on the road, it is difficult to plan the month and a half of races that the mini cyclo-cross season that the three great dominators of the speciality have been facing in recent seasons.
In any case, we will see Pidcock on the CX bike, focusing on the races in the second half of December, although we still need to know which will be the specific events in which he will participate and if in any of these we will see a confrontation with Van Aert and Van der Poel.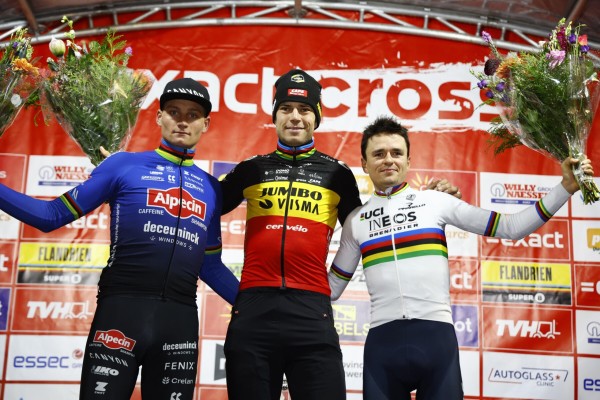 Pidcock's absence from the CX World Championships in Tabor is not the only noteworthy news following the announcement a few days ago of Wout van Aert's calendar, who has also almost certainly ruled out taking part in the event with his sights set on preparing for the spring classics, which he will then link with his main objective for the year in terms of grand tours: the Giro d'Italia.
This undoubtedly paves the way for Mathieu van der Poel to win the rainbow jersey again for what would be his 6th title, which would leave him just one short of equalling the record held by Belgian rider Eric De Vlaeminck.