Tom Pidcock confirms he will not be in the CX 2023 World Championship
During his eventful race in Baal the coach of the current cyclocross World Champion, Tom Pidcock, has confirmed that the British rider will not attempt to retain his title in 2023.
Tom Pidcock will not be in the 2023 Cyclocross World Championships
The truth is that Pidcock had already anticipated this decision on other occasions, but it is now that his trainer, Kurt Bogaerts, has confirmed it.
"Tom will not be at the World Championships. We decided that a while ago," Bogaerts said. "Our goal is to have a good classics season in the spring and the World Championships doesn't help."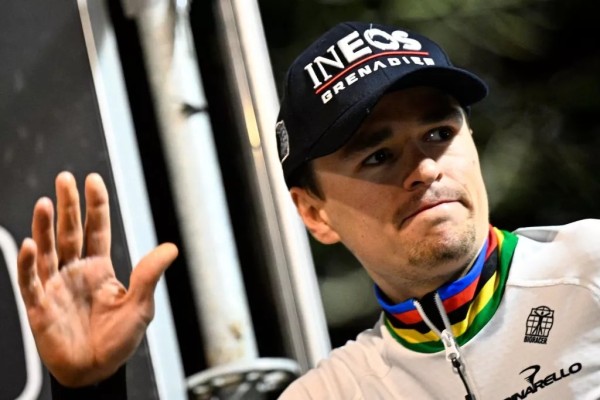 Bogaert had already dropped this decision before the start of the cyclocross season when he stated that Van Aert and Van der Poel were better than Pidcock in cyclocross because the British rider was maintaining the same weight and physique as for a Grand Tour like the Tour.
Whether this decision to focus on the road will affect his mountain bike season more drastically remains to be confirmed.