Tom Pidcock goes for the triple crown in 2022: win the World Championships in CX, MTB and road cycling
At just 22 years of age, Tom Pidcock has set himself a goal for the 2022 season that will keep him in cycling history forever: to become World Champion in cyclo-cross, mountain bike and road cycling.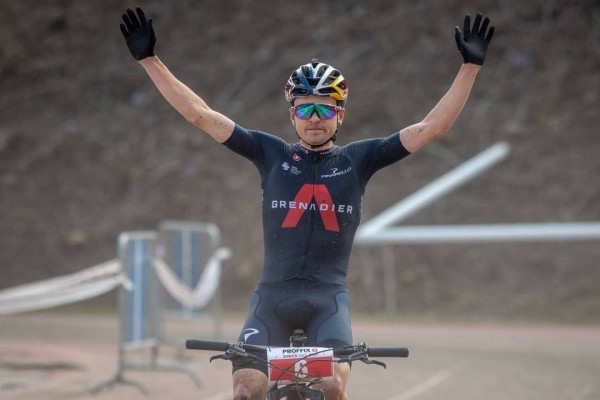 Tom Pidcock wants to be CX, XCO and road cycling World Champion
In a recent interview Pidcock gave to Velonews, the British star revealed his intentions for 2022. Winning it all is the plan.
Only France's Pauline Ferrand Prevot has managed to win the World Championships in all three disciplines, but in her case it was between 2014, when she won the road World Championships, and 2015, when she won the rainbow in CX and MTB. A milestone that no other cyclist has achieved so far.
"I want to go to 'cross worlds to win,"..."I want to win some classics next year, and the Giro is the grand tour I want to ride. Then I want to focus on mountain bike in the second part of the year and try and win mountain bike worlds."
"I want to be world champion in all three, and yeh – all in the same year,"..."I just need to wait for when all the courses suit me – next year, we still don't know the course for road worlds, so we'll have to see."
In this way Pidcock's calendar would have 3 key dates:
30 January - CX World Championships, Fayetteville, USA
28 August - XCO World Championships, Les Gets, France
25 September - World Road Cycling Championships, Wollongong, Australia
Fortunately, we are living in an exceptional time in cycling where even a goal as ambitious as Pidcock's is shared.
Dutchman Mathieu van der Poel has already stated years ago that his dream is to win the rainbow jersey in all three disciplines, even including one more for 2022, but he has not yet confirmed that this year is the year he will go for it.