Who is Tom Pidcock? The new super cyclist everyone is talking about
The Englishman has dispelled the last doubts of the most skeptical and placed himself at the top of a pyramid only to be reached by the chosen ones. He is one of those new talents who has earned his future by working hard, with his legs.
There are cyclists who in a very short time reach the top of this sport and who are also competitive in all disciplines. When they arrive, the only question is whether they will be shooting stars or real stars for history. The last of these meteoric rises is the one made by Tom Pidcock.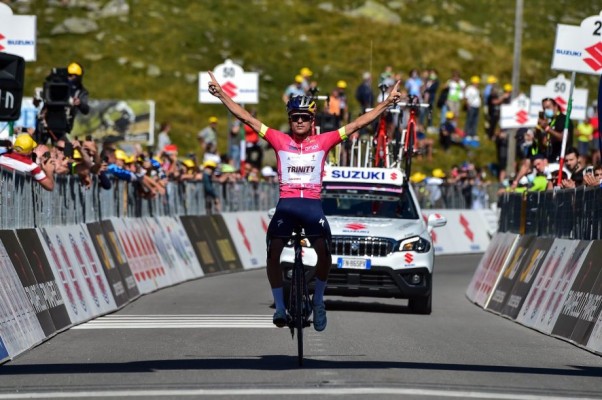 Who is Tom Pidcock, the new cycling talent now reaching the elite
We can' t say that he is a newcomer at all, but Tom Pidcock has not been around long enough and yet he already has an enviable record.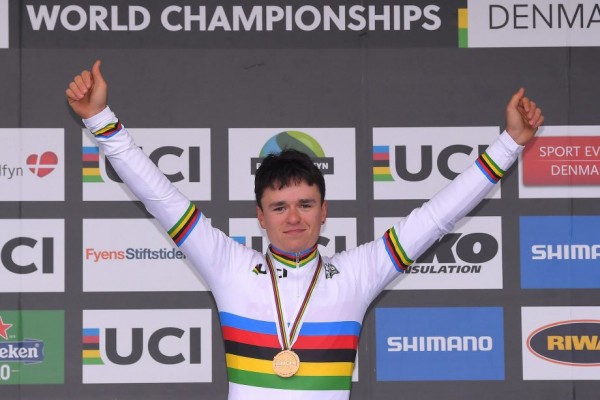 Born in Leeds on 30 July 1999, Tom Pidcock has already blown out 21 candles a few months ago, although he has only been competing for 5 years. He grew up in the county of Yorkshire, a good area to develop a sports career, even more so when your parents are practicing cycling, as is his case. In fact, Tom Pidcock started riding when he was just 3 years old. He grew up in London's Herne Hill Velodrome and rode his first race at the age of seven, which was a complete failure due to a mechanical problem.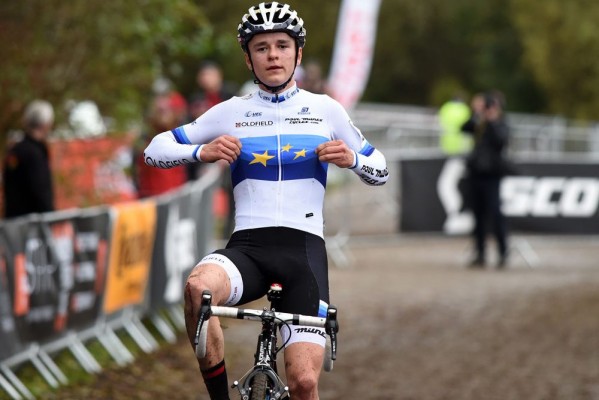 It was not until it was evident in the Pidcock family that Tom was very talented that he was allowed to compete nationally. He won the British National Youth Road Series and from then on everyone was aware that something important was being cooked up.
This year, he has won a lot, he has won well, and he has won in all areas. Tom Pidcock arrived with the reputation of a young man with a future and, step by step, he has earned the respect of both locals and strangers in the face of a performance that leaves no room for debate.
In 2017 he launched the first warning by winning the Junior World Cyclocross Championships, the Junior Paris-Roubaix and the World Road Cycling Championships in Bergen. Since then, until this 2020, he prepared to take the leap. And the jump has literally been to fly.
This 2020, as we say, he has won a good number of victories. The Giro d'Italia U-23 with three stages in the bag, runner-up in the World Cyclocross Championship and first rainbow jersey in the e-MTB World Championship. Of course, he soon caught the attention of Ineos, who signed him for the next three seasons.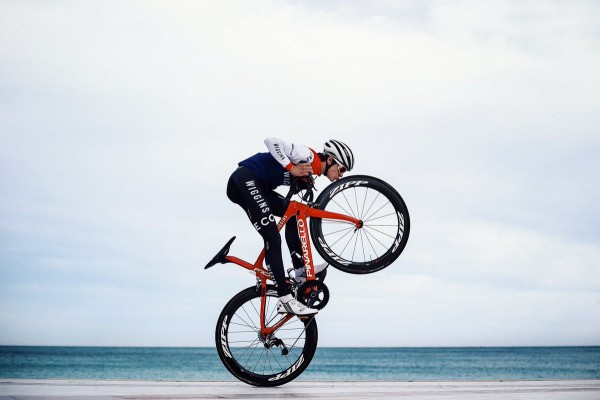 As we say, Tom Pidcock started to win and he did it in any discipline, road, mountain bike or cyclocross. His first major national victory was in elite cyclo-cross, when he won the National Championship in Gravesend, Kent last year. Before that, he had already won the European U23 Championship in 2018. World Champion in cyclo-cross U23 in 2019, bronze in the World Championship. His last achievement was a couple of months ago as we pointed out, when he became e-MTB 2020 World Champion, after having won the last two XCO World Cups also in U23.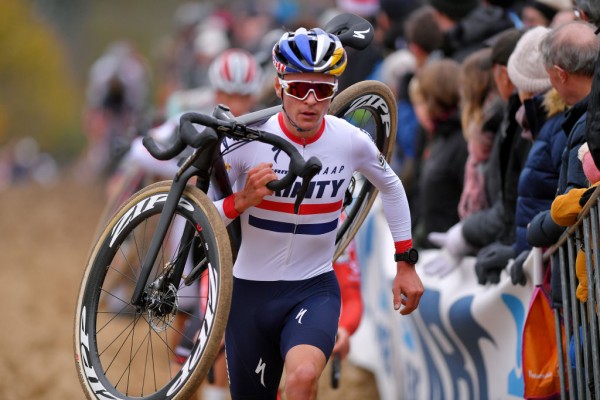 Tom Pidcock and the Tokyo Olympics
A talent comparable to Mathieu Van der Poel's has attracted the attention of major cycling teams. 

In 2021, new challenges will arise, within XCO and with a view to the Tokyo Olympics. This also cleared up another doubt: should a cyclist who knows how to win in cyclocross and mountain biking leave these disciplines to run only on the road? But at Ineos they have learned from the Van der Poel model. Let him run what he wants and win what he can.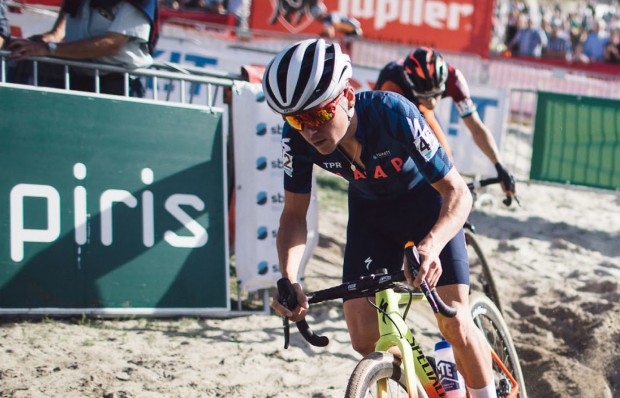 Tom Pidcock is expected to continue racing in the elite, and his jump to the World Tour circuit goes hand in hand with Ineos. A major breakthrough in a series of new recruits to join the young talent that makes up the future of the team, with Carapaz and Bernal leading the way.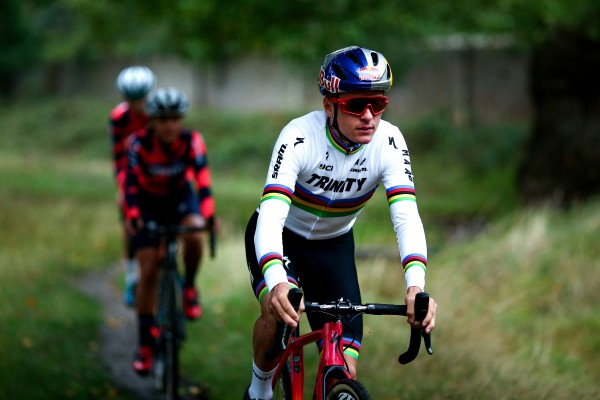 This transition was recognised by Brailsford himself, who said they were building a new team.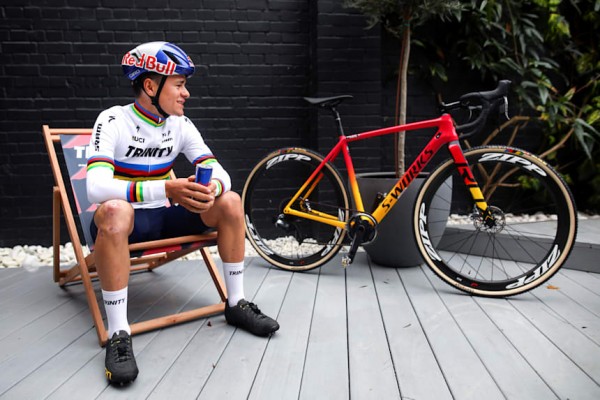 And whatever he wins also means winning over the best. This December he beat Van der Poel himself at the Superprestige Gavere, entering the finish line alone with a 25 second lead over the Dutchman. His first major victory in the elite, no doubt. A week later, it was Mathieu Van der Poel who burned him in the final part, after Pidcock constantly led the race. In summary: he is there, he is at the level, and he is going to give war because he has a lot of class.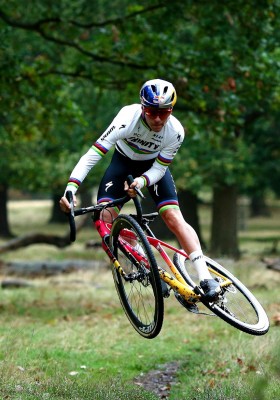 A new talent. It remains to see his long-term performance in the Elite. And you know that the difficult thing is not to arrive, but to stay.