Pidcock debuts in CX with a seventh place
Meritorious 7th place for the British rider of INEOS Grenadiers in the Superprestige race held in Merkplas in a race marked by a very heavy circuit on which an unbeatable Laurens Sweeck won. Felipe Orts from Alicante maintained his consistency and managed to finish in 8th position.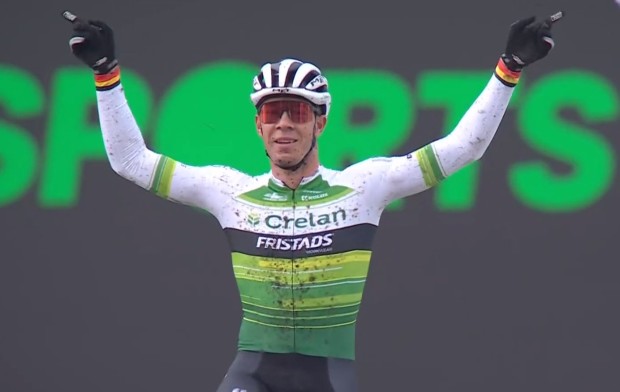 Tom Pidcock debuts his rainbow jersey on the mud
The third round of the Superprestige, which took place in the Belgian town of Merkplas, attracted more attention than usual because it finally had Tom Pidcock's world champion jersey on the starting grid and resolved the question of the British rider's current condition for the muddy campaign.
On the day's menu we had an extremely heavy course due to the mud, which caused a real natural selection right from the start. A very fast start in which Alpecin rider Niels Vandeputte took the lead with Laurens Sweeck on his wheel without anyone else being able to react.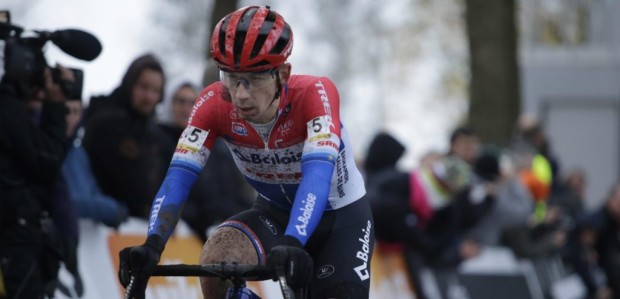 A lead that only Iserbyt managed to close while, a few seconds later, a small group with Tom Pickcock, Felipe Orts, Michael Vanthourenhout and Lars Van der Haar was riding.
Shortly after the start of the second lap, Sweeck launched his attack on the race and quickly managed to open up a gap that neither Vandeputte nor Iserbyt could react to. They were soon joined from behind by Vanthourenhout and Van der Haar with Pidcock trying unsuccessfully to connect. Meanwhile, Felipe Orts lost a few positions maintaining a solid pace but insufficient to fight face to face with these monsters.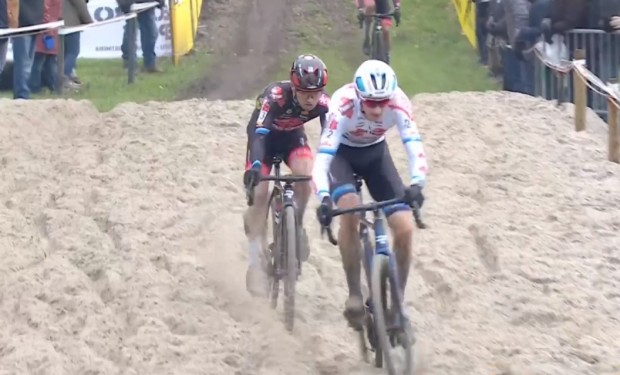 The rest of the race had little history, with no one even being able to threaten Laurens Sweeck's victory. For his part, Lars Van der Haar made his move, standing out from his pursuers and securing second place.
In the meantime, Iserbyt and Vanthourenhout battled it out for third place, with Vanthourenhout winning the race on the last lap. For his part, Tom Pidcock, still lacking race pace, managed to resist with a decent performance to finish in a creditable 7th place.
After this race, in which he has achieved his second victory, Sweeck consolidates his first place in the general classification of the Supersprestige, closely followed, thanks to the peculiar scoring system that does not prioritise the victory but decreases point by point according to the position obtained, by Lars Van der Haar who has two seconds and a third; and by Eli Iserbyt who managed to win the inaugural race.
Merkplas Superprestige Ranking
Laurens Sweeck (Crelan – Fristads) 59'39''
Lars Van der Haar (Baloise Trek Lions) +05''
Michael Vanthourenhout (Pauwels Sauzen – Bingoal) +40''
Eli Iserbyt (Pauwels Sauzen – Bingoal) +53''
Ryan Kamp (Pauwels Sauzen – Bingoal) +1'10''
Niels Vandeputte (Alpecin – Deceuninck) +1'20''
Tom Pidcock (INEOS Grenadiers) +1'25''
Felipe Orts (Burgos-BH) +1'46''
Kevin Kuhn (Tormans Cyclo Cross Temas) +2'05''
Jens Adams (Chocovit Cycling Team) +2'08
Superprestige Overall Ranking
Laurens Sweeck (Crelan – Fristads) 44 points
Lars Van der Haar (Baloise Trek Lions) 41 points
Eli Iserbyt (Pauwels Sauzen – Bingoal) 39 points
Michael Vanthourenhout (Pauwels Sauzen – Bingoal) 37 points
Niels Vandeputte (Alpecin – Deceuninck) 27 points
Toon Vandebosch (Alpecin – Deceuninck) 25 points
Kevin Kuhn (Tormans Cyclo Cross Temas) 20 points
Felipe Orts (Burgos-BH) 17 points
Ryan Kamp (Pauwels Sauzen – Bingoal) 13 points
Witse Meeussen (Pauwels Sauzen – Bingoal) 13 points