We test the POC Devour: half sunglasses, half goggles
Panoramic sunglasses have been a trend for years in both road cycling and MTB, but the new POC Devour have taken a leap forward with a design that brings traditional sunglasses closer to the mask glasses more typical of modalities such as Enduro or DH. We have tested them.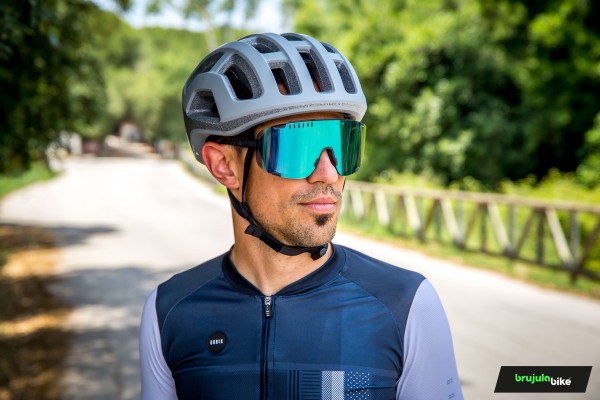 We tested the POC Devour sunglasses, where more is better
The launch of the POC Devour sunglasses drew an imaginary line between those cyclists who were in favour of the new design and those who thought it was too excessive. But obviously these sunglasses are full of details that should be analysed before taking a position based on aesthetics alone.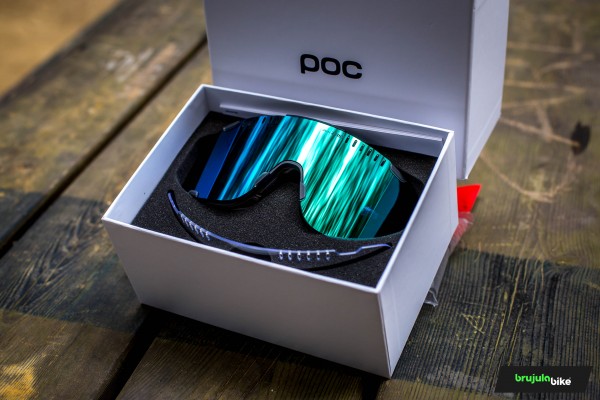 Smart design
Without going into the aesthetics yet and focusing on the functional aspect of its design, the POC Devour is a full screen panoramic goggle with an internal frame that does not interfere with vision and allows for easy lens interchangeability.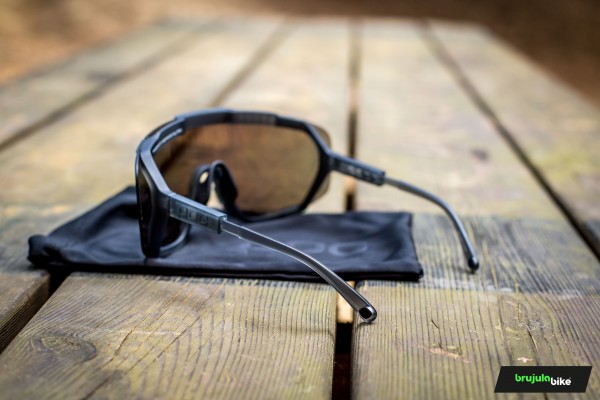 The frame is made of some kind of translucent polycarbonate, in our case, which looks tough and flexible at first glance. In addition, the temples are adjustable in length, something that is appreciated since some models interfere directly with the helmet in its end zone.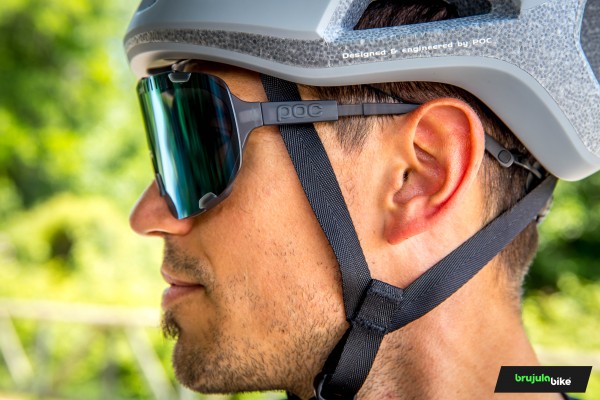 Adjustable and customised temple with POC logo.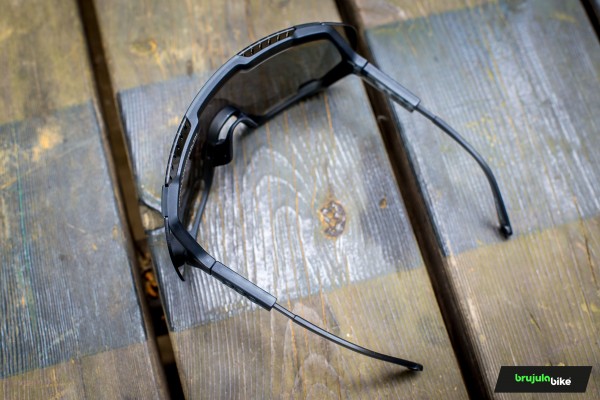 The lens is in front of the frame in the POC Devour, something that the brand takes advantage of to generate two air channels that help prevent fogging. To be honest, in our case the first doubt that such a large design generated in us was the generation of mist, but in the absence of testing them in winter it seems well solved with its design.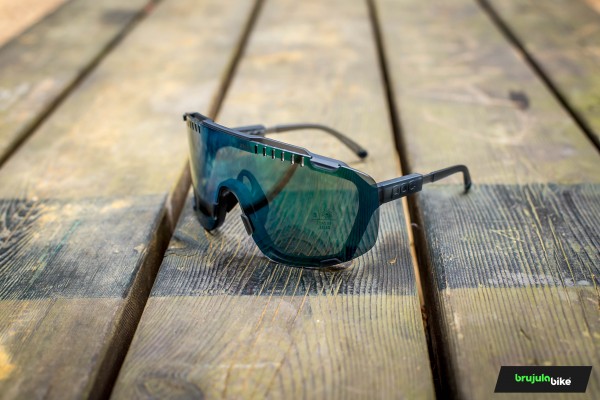 Premium lens
The lens of these POC Devour is signed by Zeiss, one of the most prestigious optical companies in the world. This lens includes Clarity technology, developed by POC in association with Carl Zeiss. According to the brand, it offers optimum control of the colour spectrum, which translates into a very clear vision capable of distinguishing stones on trails or changes in the asphalt and irregularities.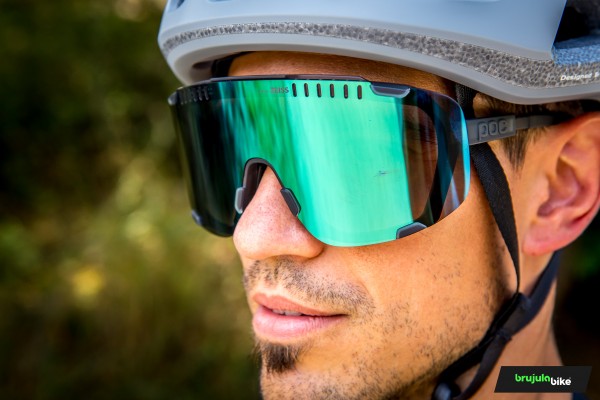 In addition, this lens has a special treatment that repels dirt and liquid (sweat, water, etc.), making it easier to clean and ensuring greater durability.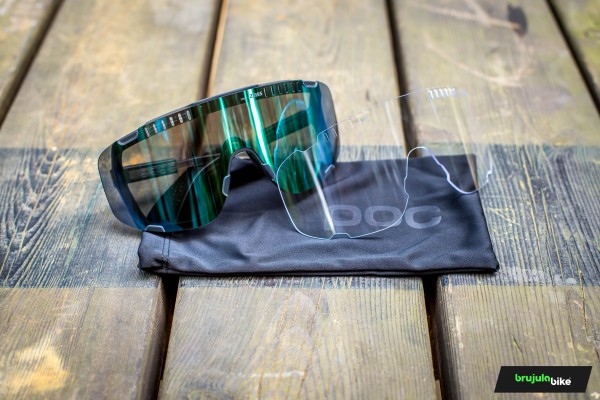 In our test model the Zeiss lens was a green mirror finish and category 3. Total protection against UV rays and with a clarity that allows to use them from the first light and to fight well against the brightness of the central hours.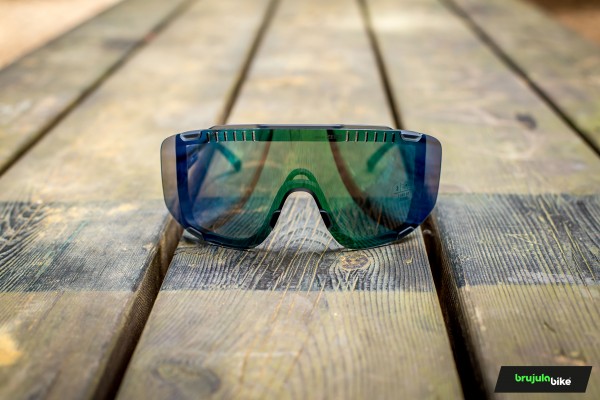 Aesthetics? 
As we said at the beginning, with these Devour glasses POC wanted to bring the concept of mask glasses to other cycling modalities in which this type of lenses are not suitable. But they have not done it for aesthetically transgressing, or at least we think so, but they have done it convinced that the optical protection of the cyclist must be the maximum possible, and only glasses this big ensure to protect the road or MTB cyclist from any external element.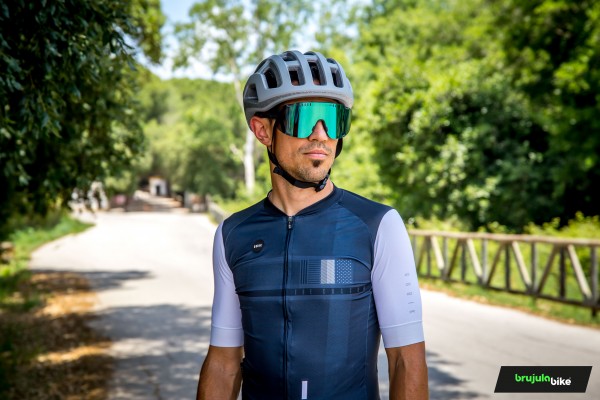 As a result of this concept we have an innovative and elegant design, in the line of POC, but also very differentiating because of its large size. Something that we already know will not suit all types of faces, but will be just as effective on any cyclist.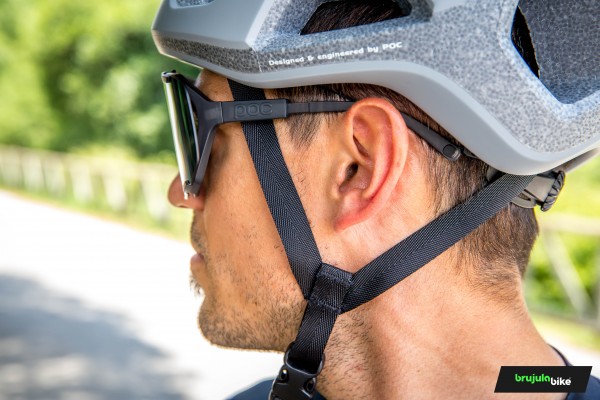 Conclusion
After several outings with these POC Devour we can say that the quality of the lens is for us the highlight of the glasses. We have been very surprised by the clear vision we have with them.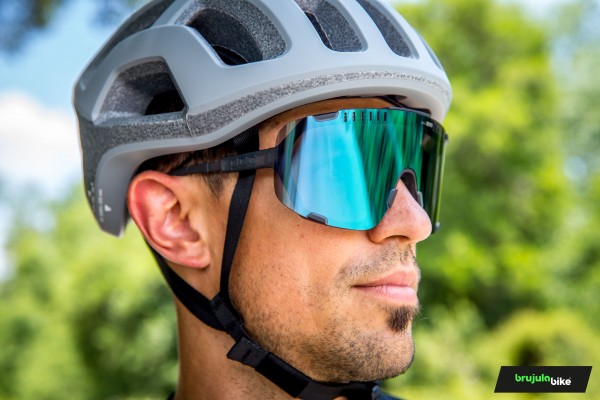 Regarding the design, we think it is very successful in its concept and in fact aesthetically we liked them a lot since their presentation. We really believe that this type of oversized lenses will continue to be a trend and we think they are a perfect option for MTB. But we are also aware that their design does not suit all cyclists and the aesthetic factor will be decisive in many cases.
We have left for the end another aspect that we wanted to take into account, and that is that the POC Devour have a price of 249€. A higher price than its competitors and that in our opinion could also be a handicap, but we are dealing with a premium goggle and its price seems to be in line with it.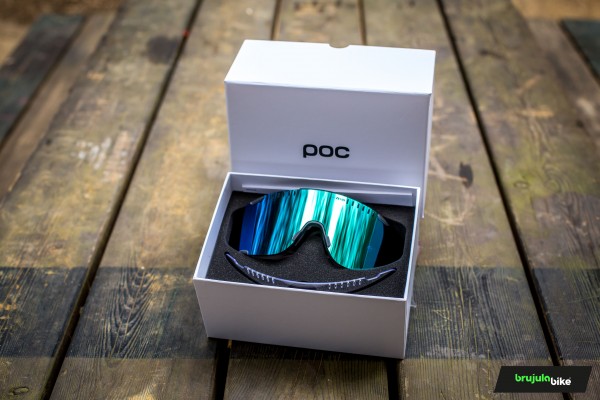 If the price and aesthetics convince you, the POC Devour is one of the best cycling goggles on the market today and is certainly still at the forefront of the segment.
POC Devour sunglasses
Oversized design with adjustable temples and interchangeable lenses
One size
7 colours available
Includes Zeiss lens with Cat 2 or 3 depending on model and another clear lens without sun protection.
Price: 249€