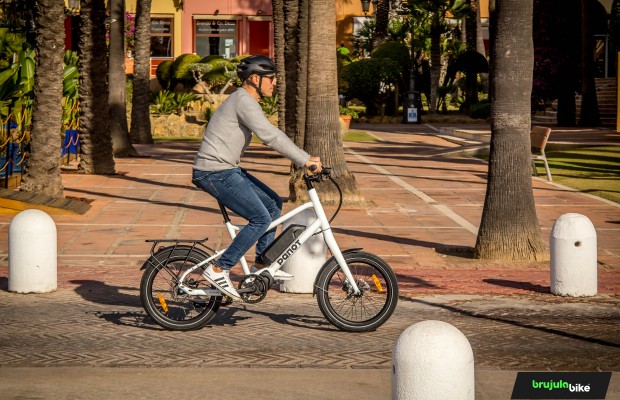 We test the PANOT e-bike, a bike designed to conquer the city
Just a few months ago, PANOT Mobility saw the light of day and presented its first urban e-bike. This company, based in Barcelona, was created with the intention of promoting healthy and efficient transport in cities and to achieve this, it has just presented its first product, a compact e-Bike with many acquisition facilities and designed to move in urban and interurban environments.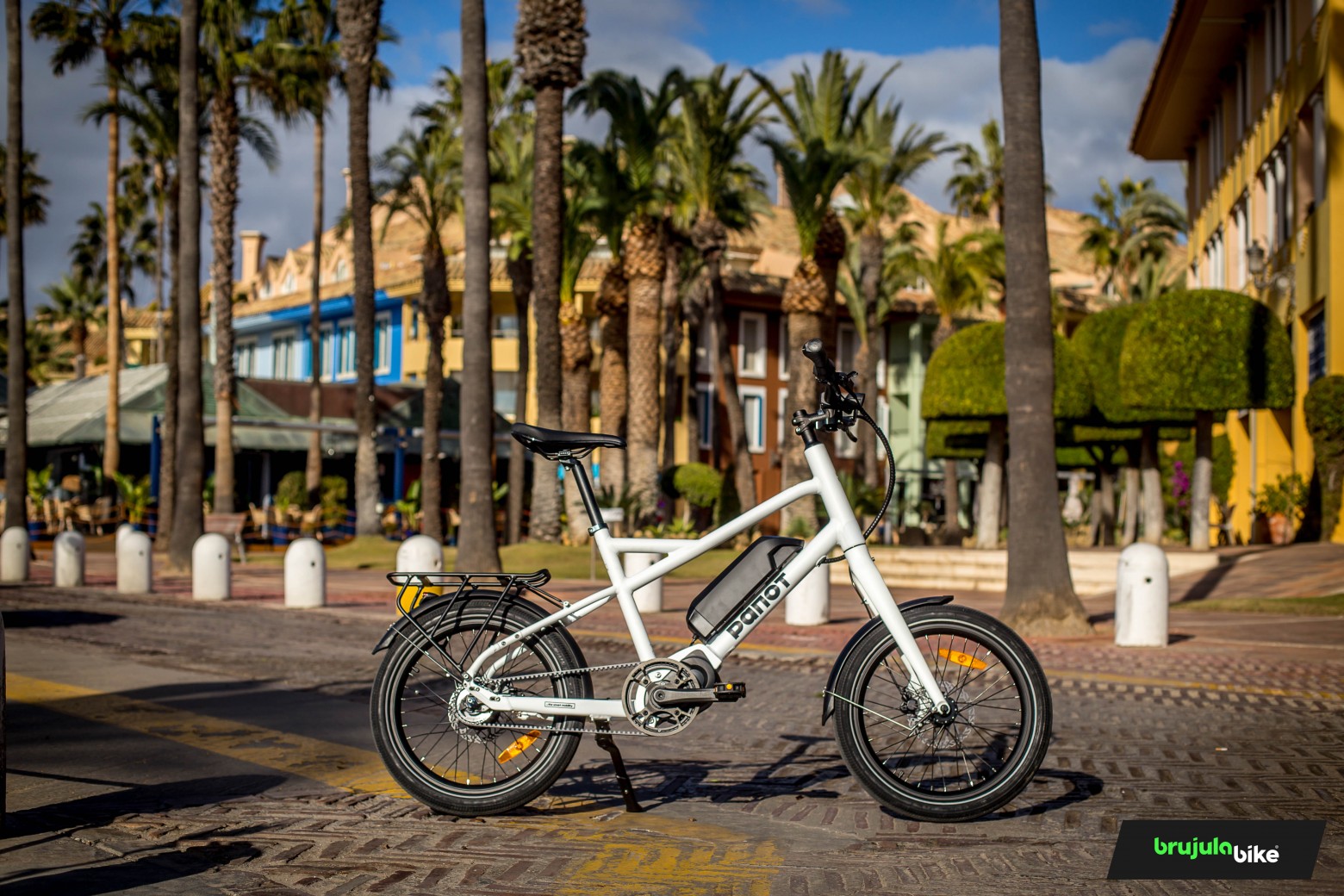 We have had the opportunity to spend a few weeks with one of these Panot, using it to make the most frequent journeys of our day to day. Here we tell you more about this brand new e-bike.
Practical and functional design: PANOT's first commitment to mobility
The Panot has been designed and developed in Barcelona and manufactured in Portugal based on three fundamental pillars: design, reliability and functionality.
Its design has taken into account current trends and the application of the latest technology to balance style and utility to ensure the best user experience.
The frame is made of AL 6061-T6 aluminium for 20" wheels. An alloy often used in bicycles that do not opt for carbon fibre, as it allows good welds and resistance to corrosion. In addition, it has opted for a rigid frame, leaving almost aside the option of folding bike and we say almost aside, because part of its components do fold. Folding pedals and a stem with a lever lock allow the handlebars to be folded in just a few seconds, making it possible to reduce its width so that it takes up as little space as possible, whether at home, in the storage room or in the workplace car park. The rigid frame, on the other hand, provides better transmission of pedalling forces than a folding frame.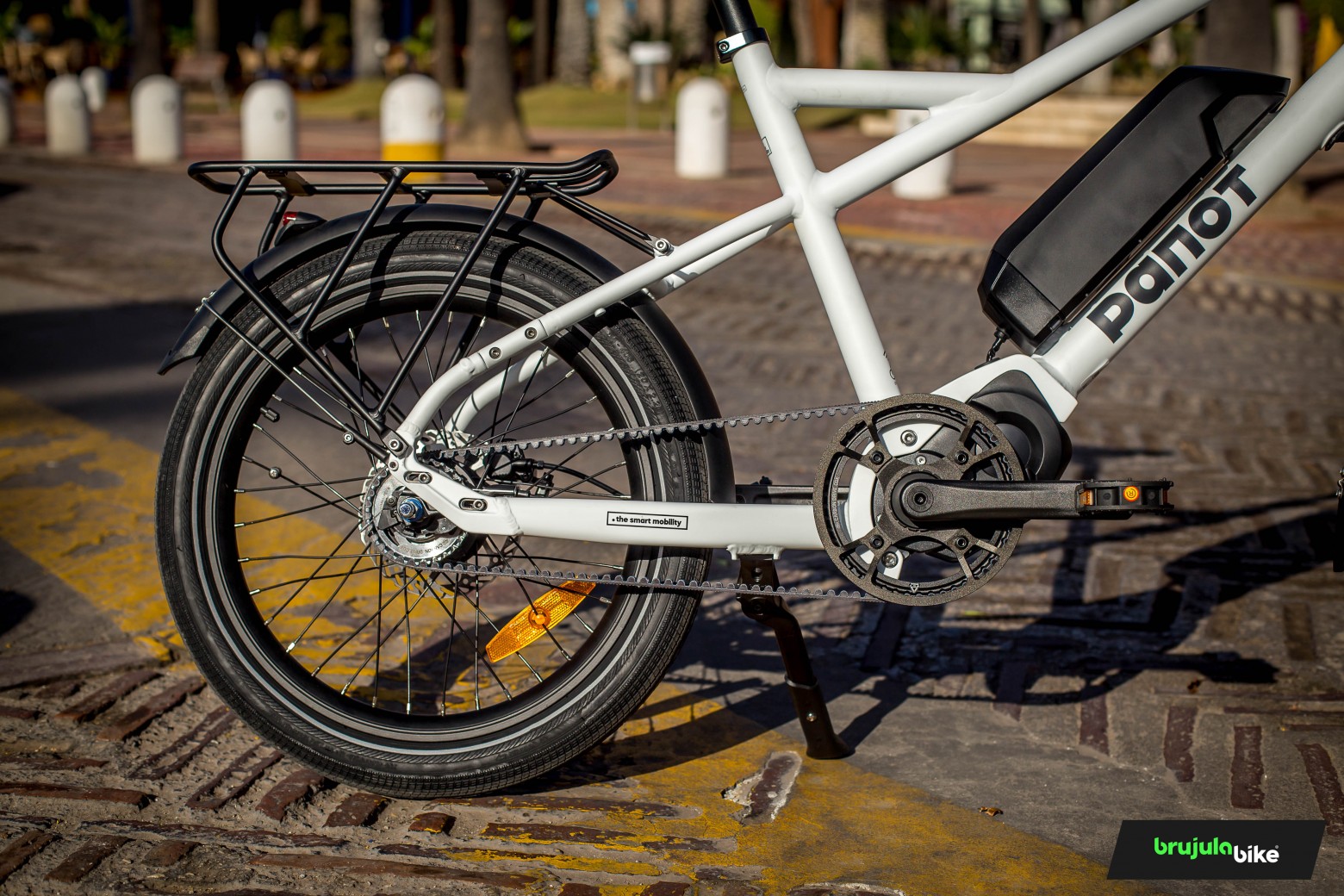 The front end of the Panot also differs from the rest. Despite using 20" wheels, they have chosen to build a taller fork than necessary for this size. The purpose of this is to achieve a balance between fork, steerer tube and stem length, as well as to shave a few grams off the weight of the frame.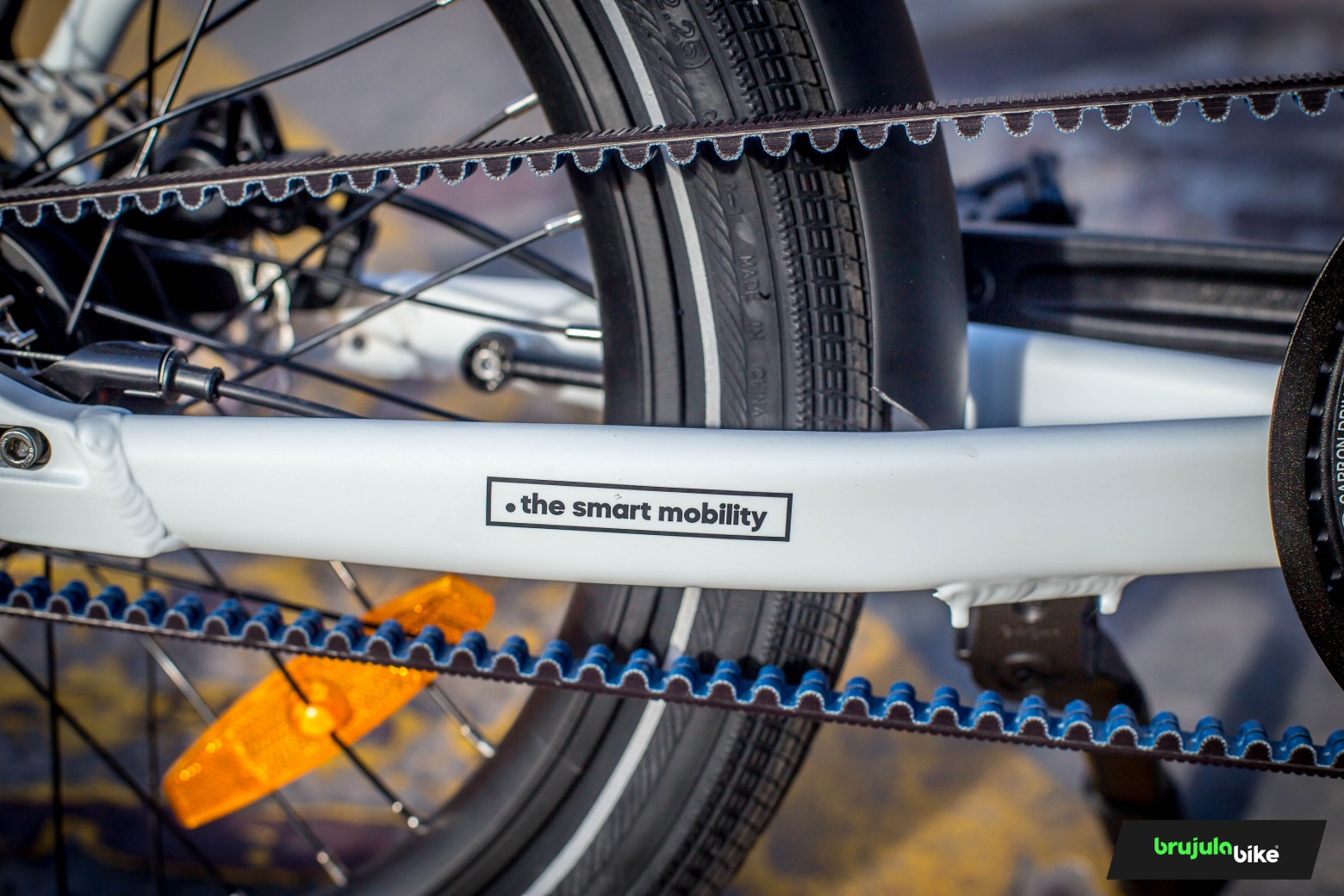 The rear triangle has a feature that is not usually seen on bicycles. It is a chainstay that can be collapsed by means of bolts, this functionality is what makes it possible to install a toothed belt drivetrain on the Panot, a remarkable component, especially on an urban bike, as we will see later on.
Adapted for all users
As for the size of the frame, Panot Mobility assures that, after carrying out various ergonomic studies, modifying the height of the saddle and the stem, it is possible to adapt the bicycle to people from under 1.60 to over 1.90 with a single size, a wide range with which to cover the greatest number of users.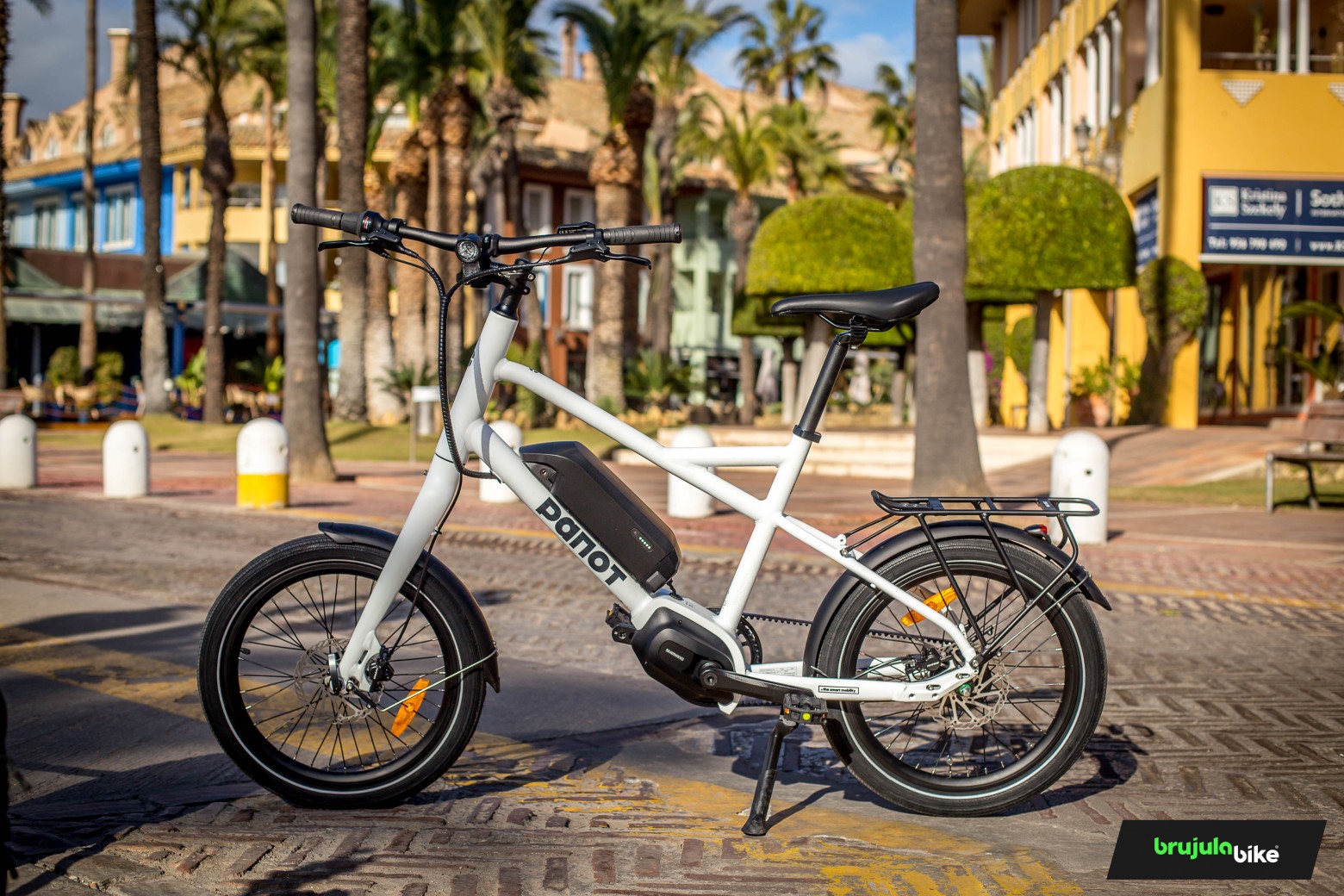 Although for some riders it may not be the deciding factor when choosing an e-bike, the frame geometry is an important factor in the bike's performance. Attention has been paid to maintaining a balance between a comfortable riding position and the ability to ride more dynamically in the middle of traffic.
The heart of the Panot
The Shimano DU-E5000 motor has been chosen for the electric section because of its reliability and guarantee. This motor was chosen for two reasons. The first is that it is the lightest motor that the Japanese manufacturer has in its catalogue, weighing only 2.5 kg. The second is its performance, since being a bike intended for everyday use requires good performance and a torque delivery as progressive as possible so that the pedalling assistance is natural without missing extra power.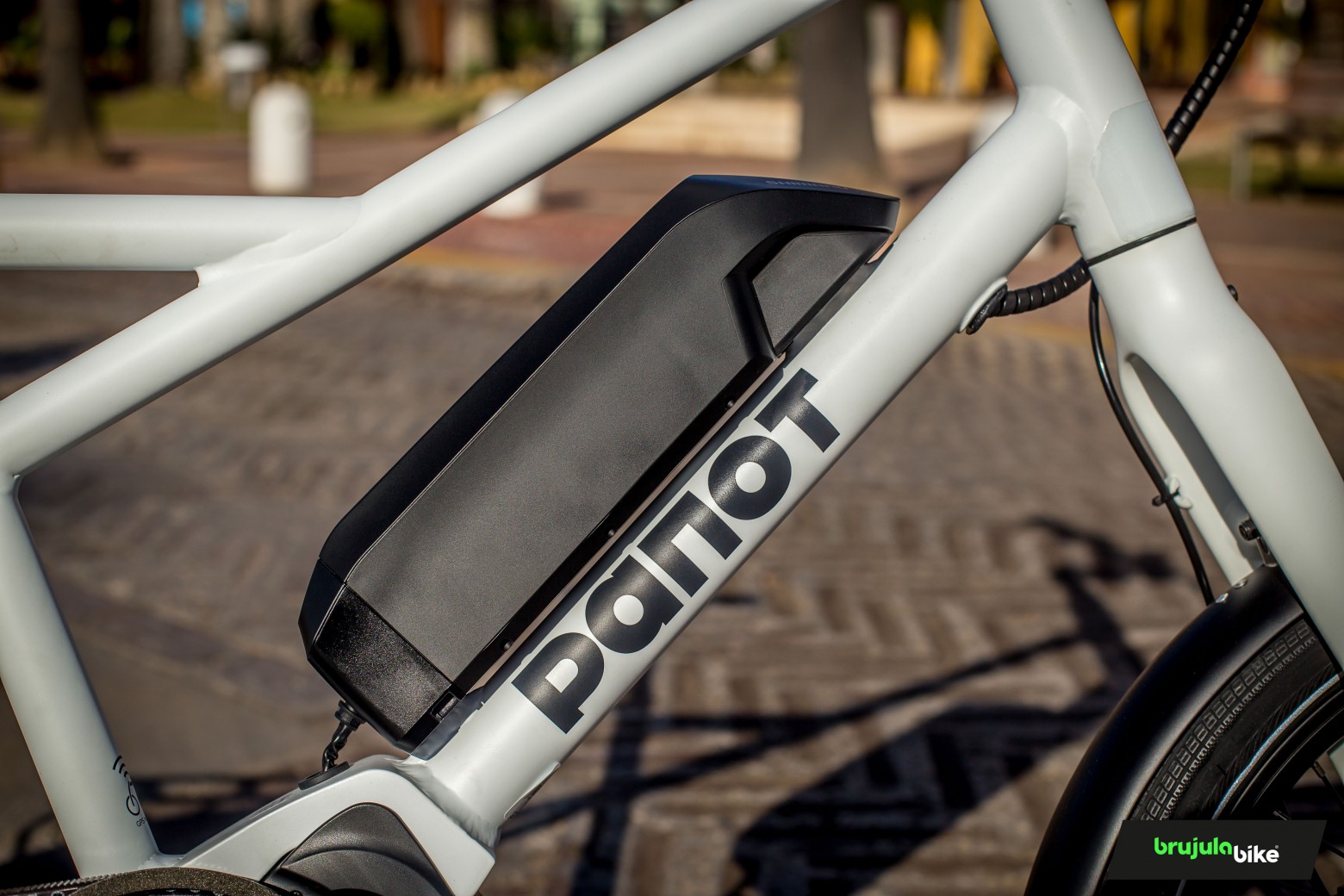 The 418Wh removable Shimano battery is located in the down tube. It can be charged on the bike and has a key lock that allows you to remove it to prevent theft or to take it home to charge it.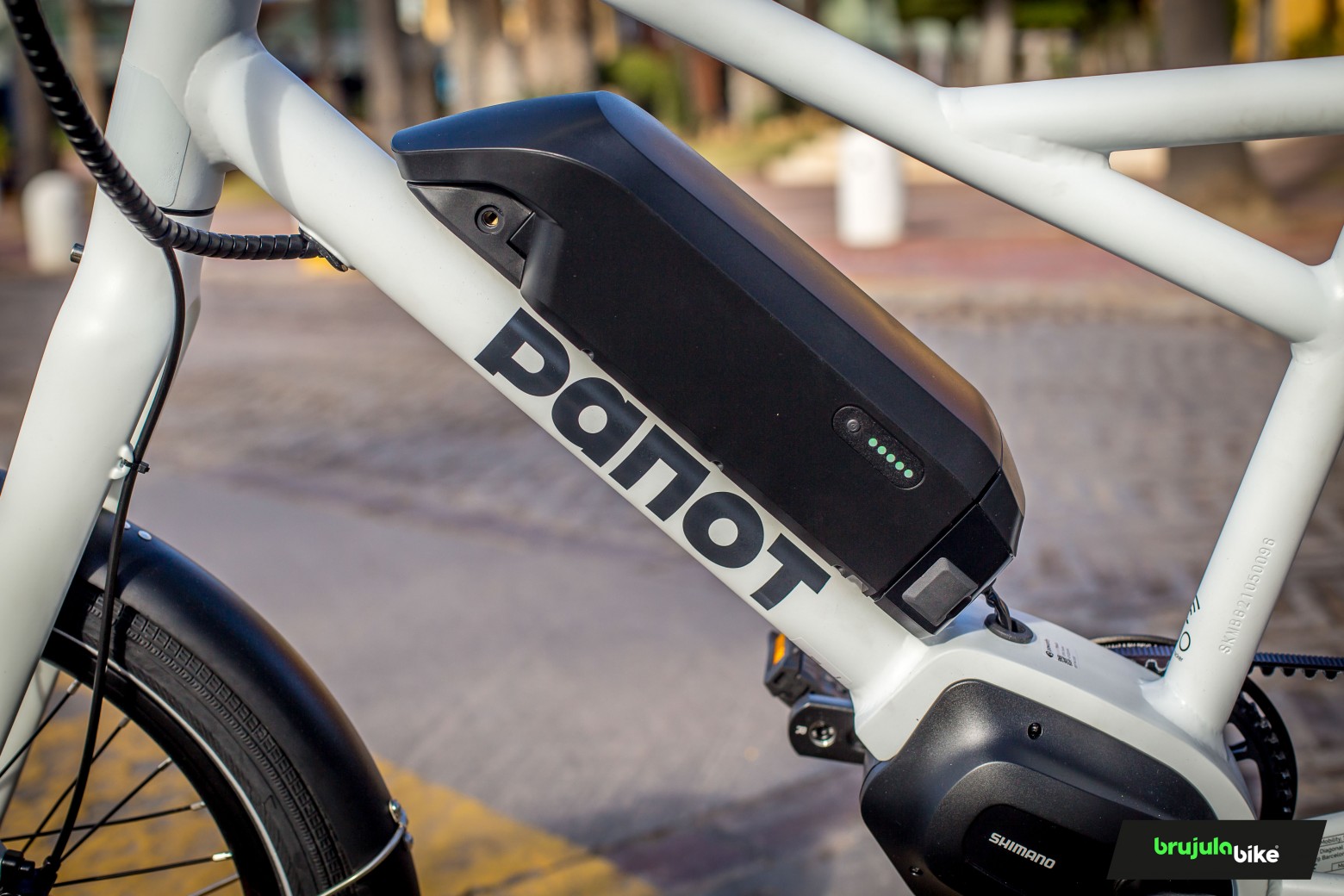 To manage the assistance provided by the engine, there is a controller with a display located next to the left handlebar. Here it is possible to select between the 3 available assistance modes, as well as to keep under control at all times the number of kilometres of remaining autonomy. It also indicates speed, kilometres travelled, total kilometre counter and battery level.
Simple and fail-safe components
Continuing with reliability and functionality, Panot has been careful to choose components that guarantee the user a simple use and that allows them to forget about breakdowns and maintenance.
For this purpose, a Gates belt drivetrain has been chosen, which we are told will allow the user to forget about maintenance and, above all, eliminate oils, waxes or grease from the mechanism, which can end up getting dirty.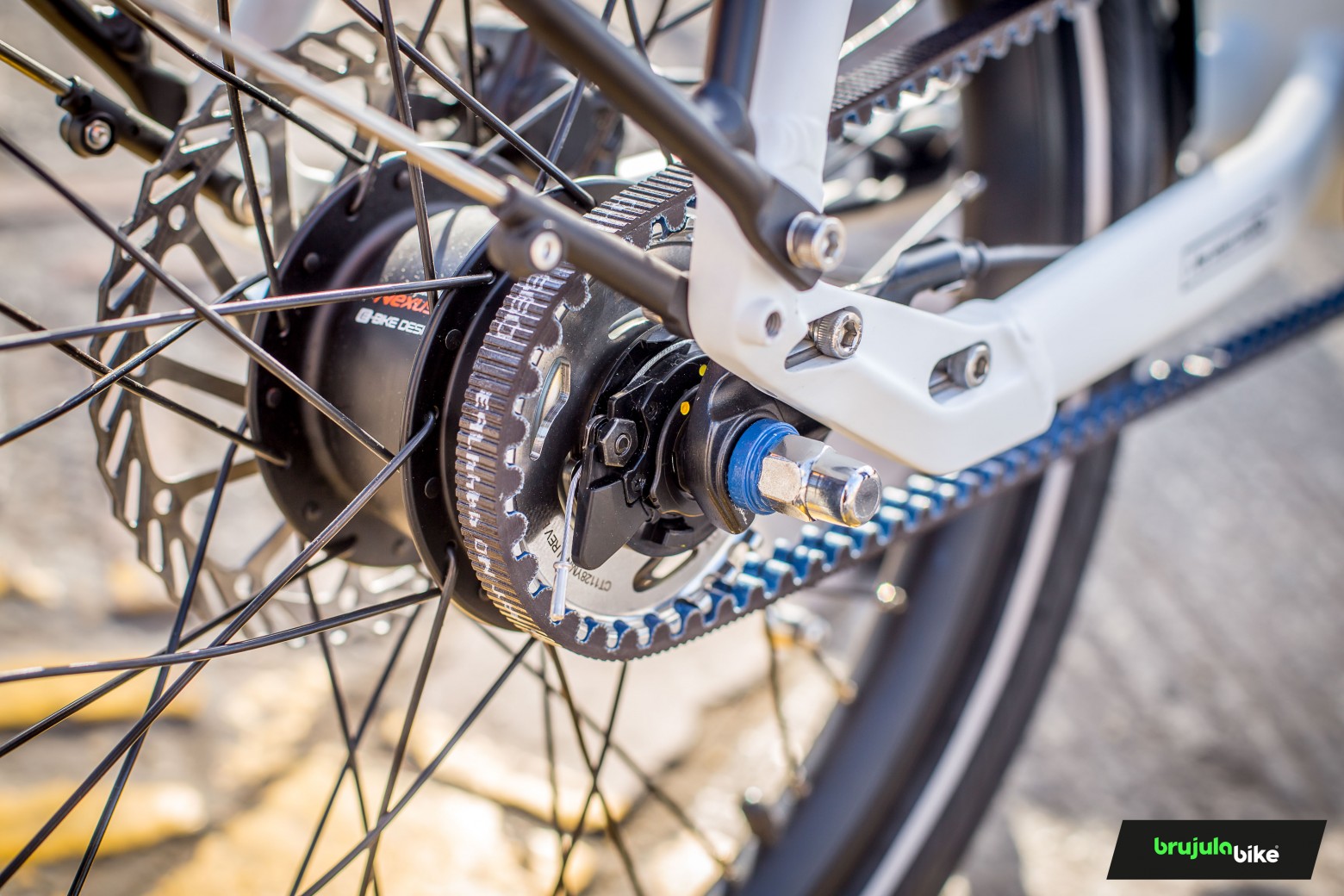 For the rear derailleur, a Shimano inter-5E hub has been used, which incorporates the Nexus 5-speed derailleur inside. In addition to protecting it from knocks, this makes it ideal for use with electric motors, as it allows shifting without stopping pedalling, giving an even more natural pedalling sensation.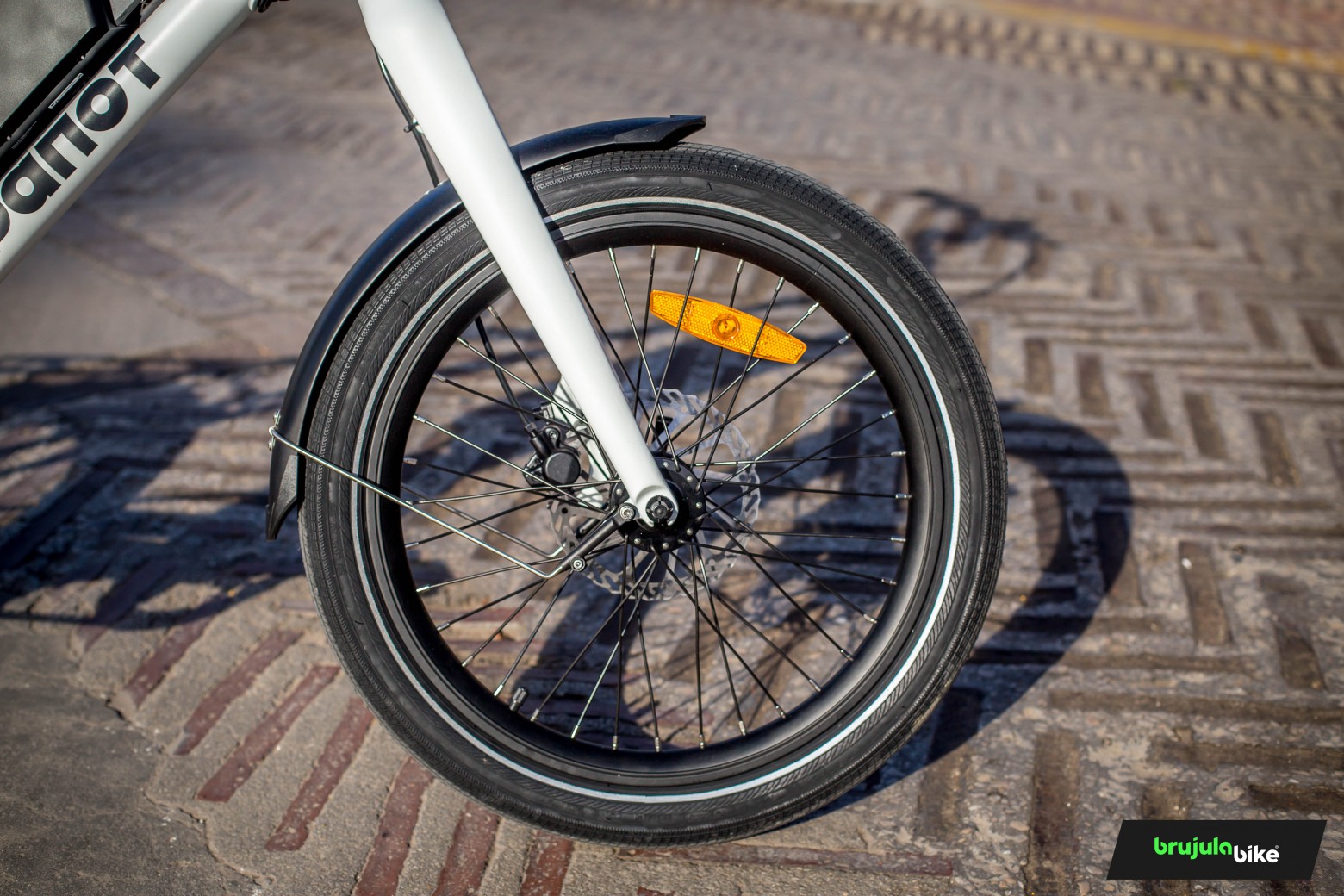 Its wheels are equipped with 2.25" wide CST tyres that include an anti-puncture band, to prevent us from having to stop to make a repair in the middle of our journey. In addition to this there are Tektro brakes with 160 mm discs on both wheels with a braking power according to the expected use of this e-bike.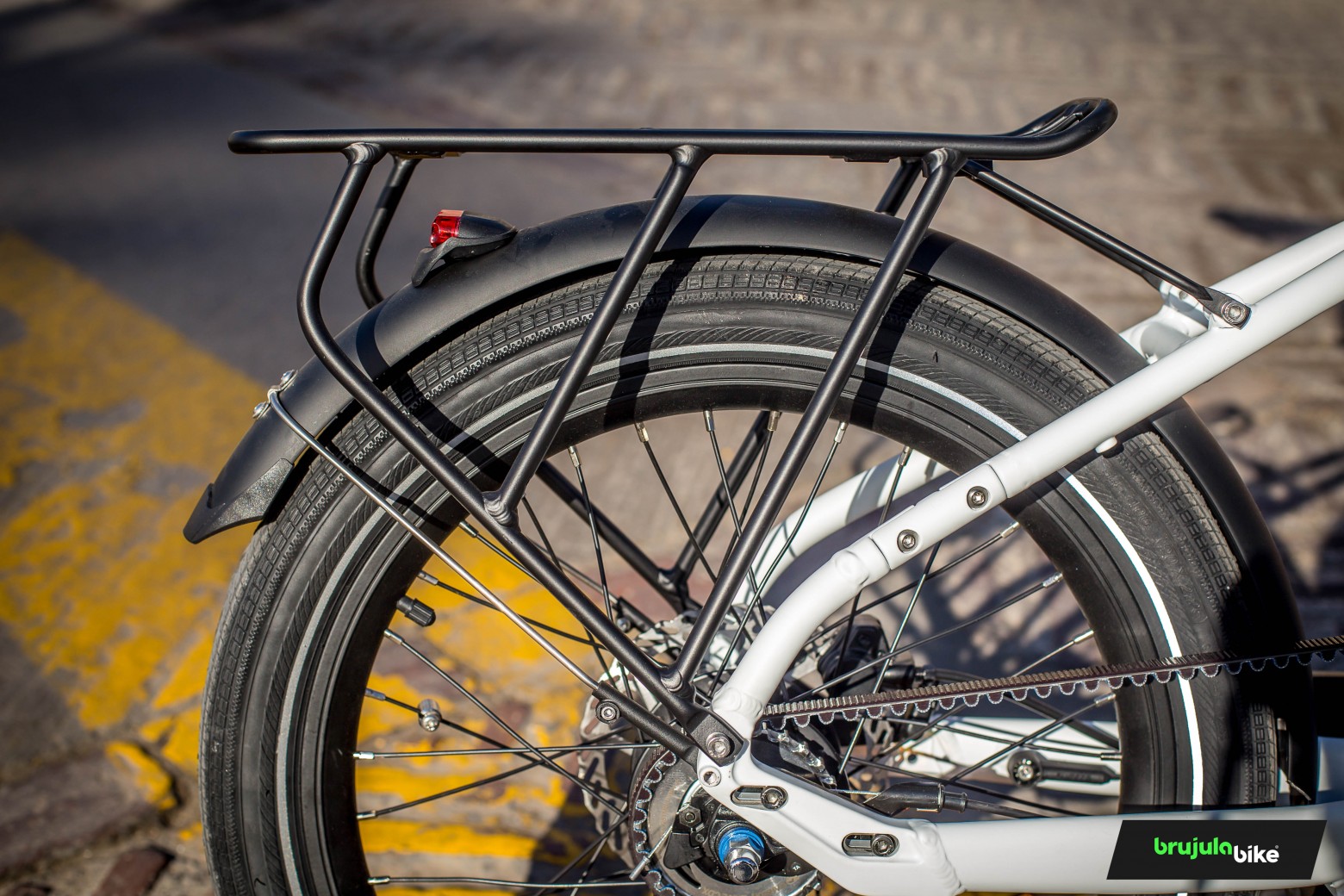 There are also extras such as a luggage rack at the rear, capable of carrying up to 15 kg. The side stand that allows us to park it comfortably and the lights connected directly to the battery, which we can turn on simply by pressing a button on the engine controller. A solution designed to avoid having to charge batteries. It also has mudguards on both front and rear wheels.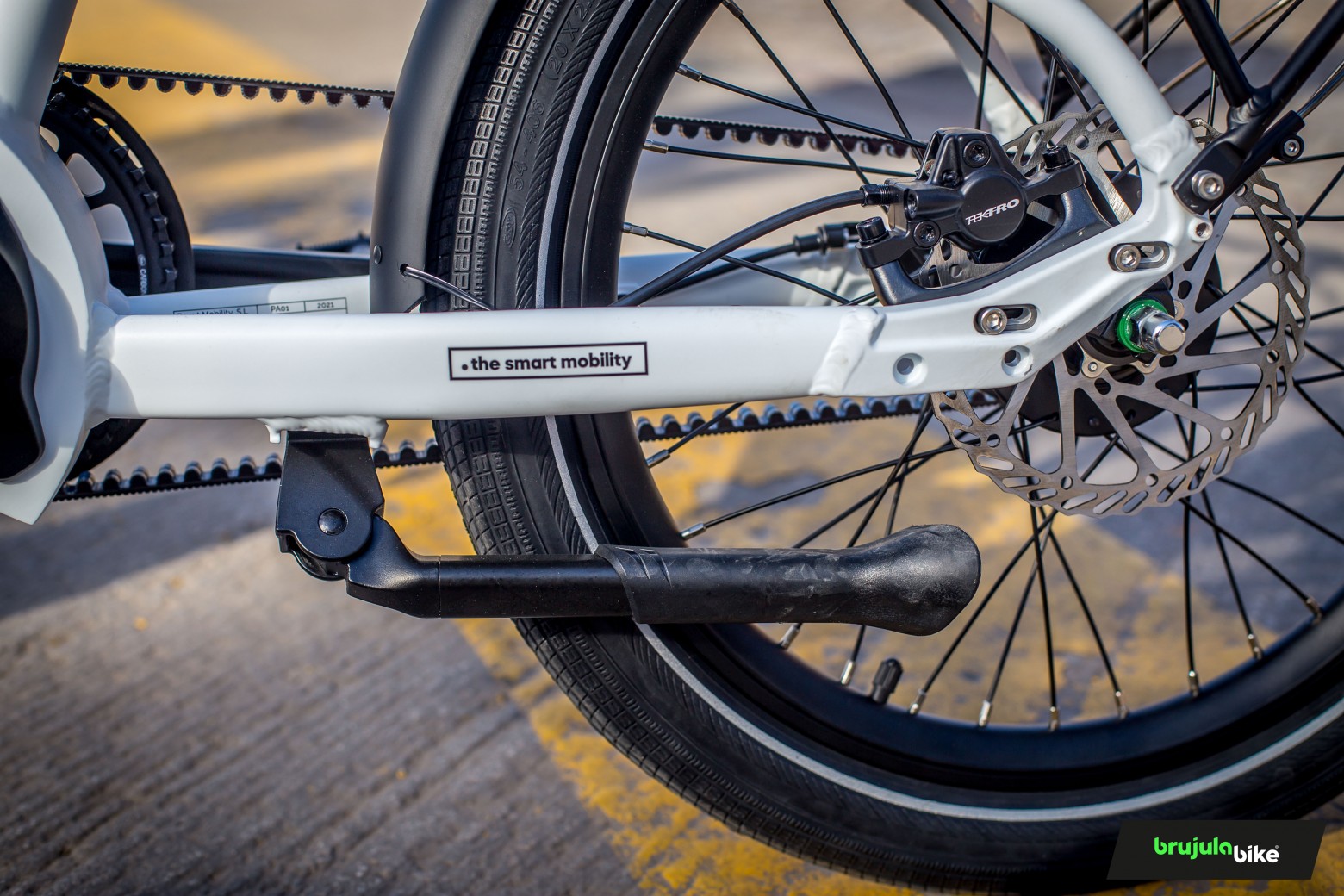 In addition, a GPS location system has been installed that will help us to control where our Panot is at all times. From the PowUnity mobile application, available for Andriod and Apple, we will have the bicycle registered and we can control when it moves, visualise the journeys made, and even warn us if it is being stolen.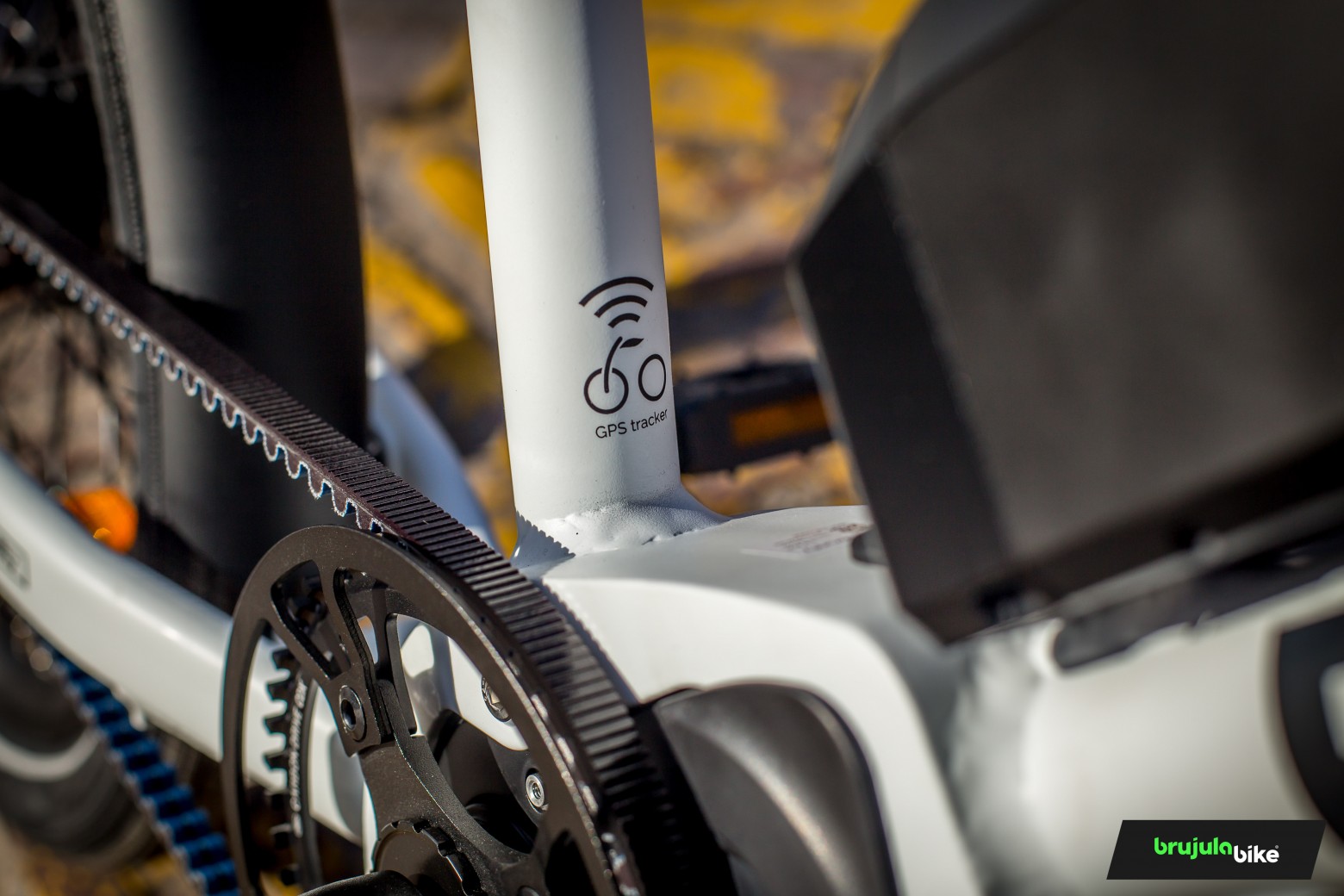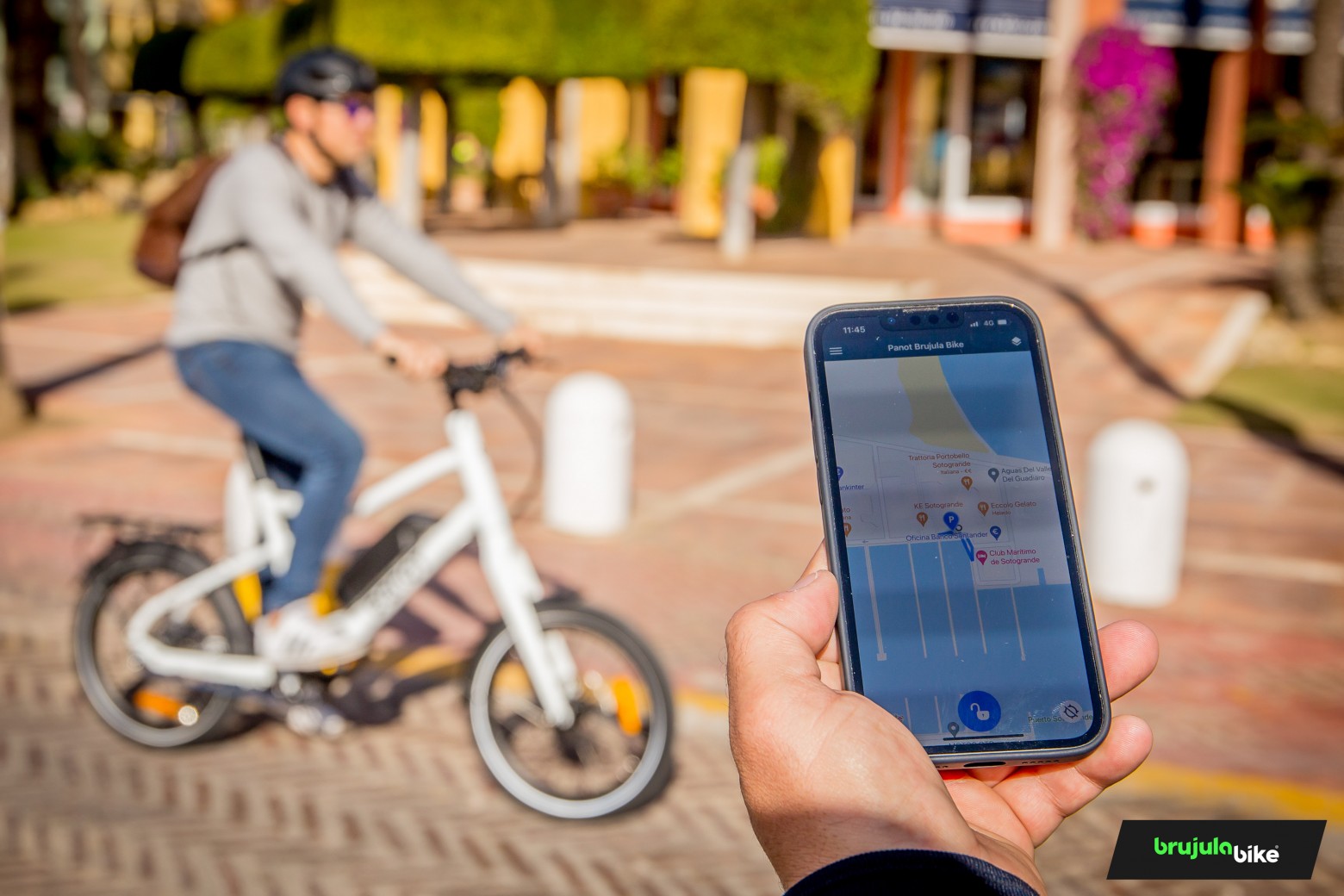 Everyday life with the Panot
As mentioned above, we have spent a few weeks using the Panot for our most common daily commutes.
On first contact, as soon as we get on the bike we can see that, being an urban bike, our position on it is upright, so our field of vision is very wide, even allowing us to see over most cars. This is something that when moving through traffic allows us to anticipate our movements.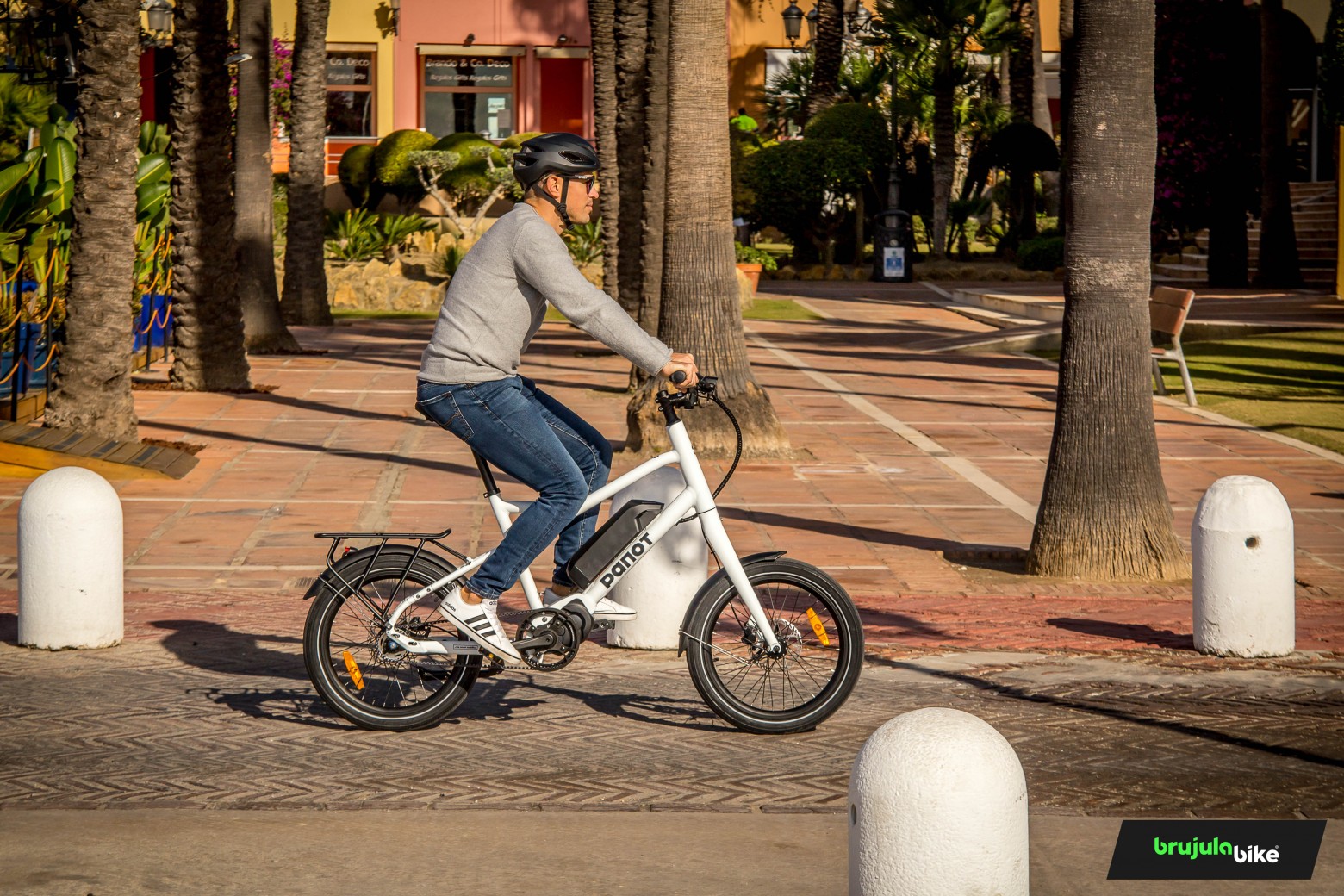 Its compact dimensions and 20" wheels help us to move around the city with great agility in situations where there is a lot of traffic. We have moved easily, it is quick to steer and having the engine in a central position, which makes the weight distribution more balanced compared to e-bikes with the engine on the rear hub, allows us to change direction quickly and very naturally.
A rigid frame is an advantage over folding bikes, as the pedalling force is transmitted directly to the rider, giving a more lively response.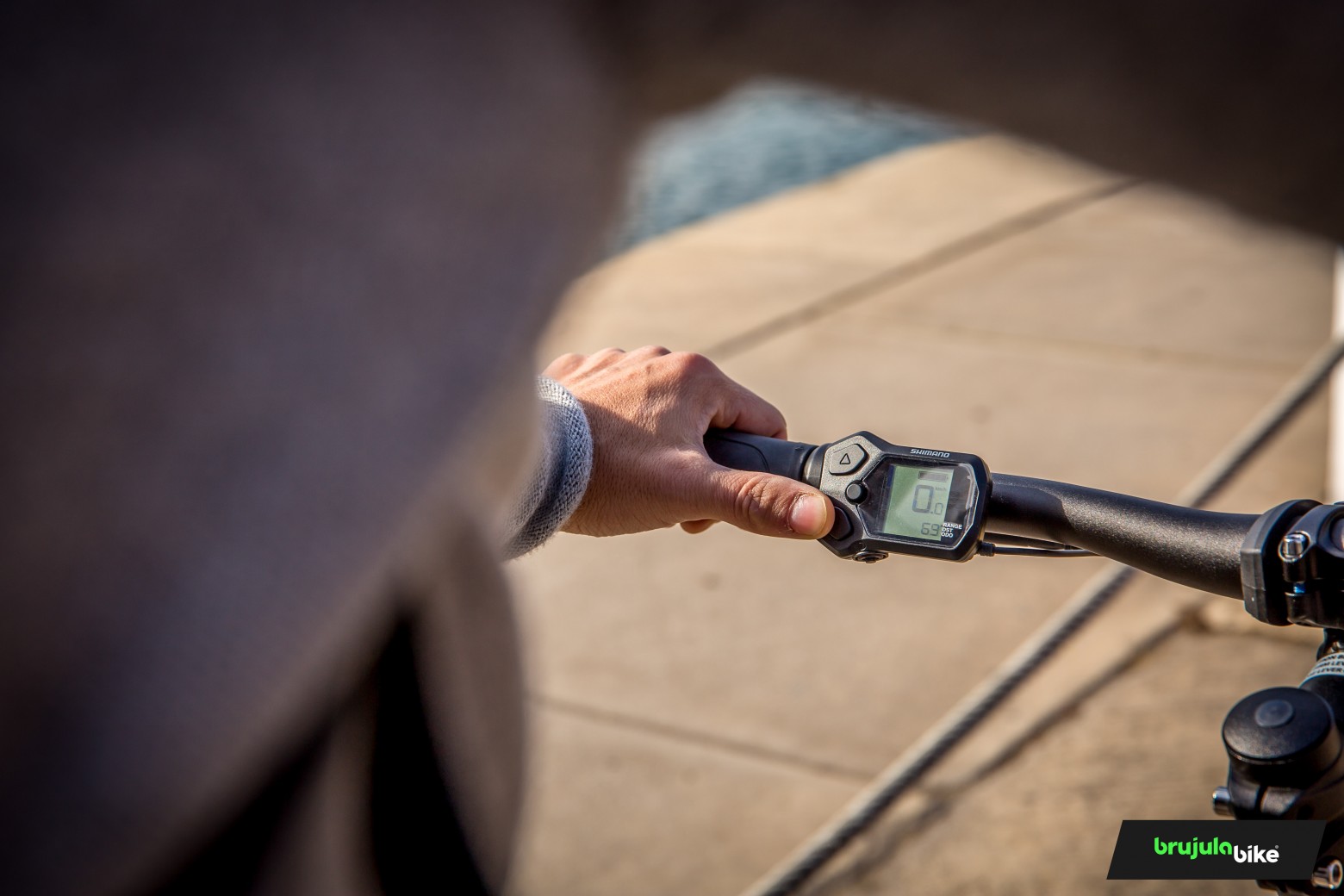 A small turning radius is advantageous when negotiating obstacles. The 68 cm handlebars make it easy to pass between cars. However, the wheel size does detract from its comfort on bumpy tarmac or cobblestone streets like those found in many city centres. However, its centre of gravity is centred and low so that these imperfections do not compromise stability.
We have made several intercity trips, extending the distance travelled. Although it is designed for rides of between 10 and 15 km, we wanted to see how it performs in this situation. It's clear that this is not its strong point, but it still does quite well, thanks in part to the Shimano DU-E5000 electric motor. Its smooth and silent operation makes pedalling pleasant and natural, maintaining a constant rhythm to make longer distance rides more enjoyable.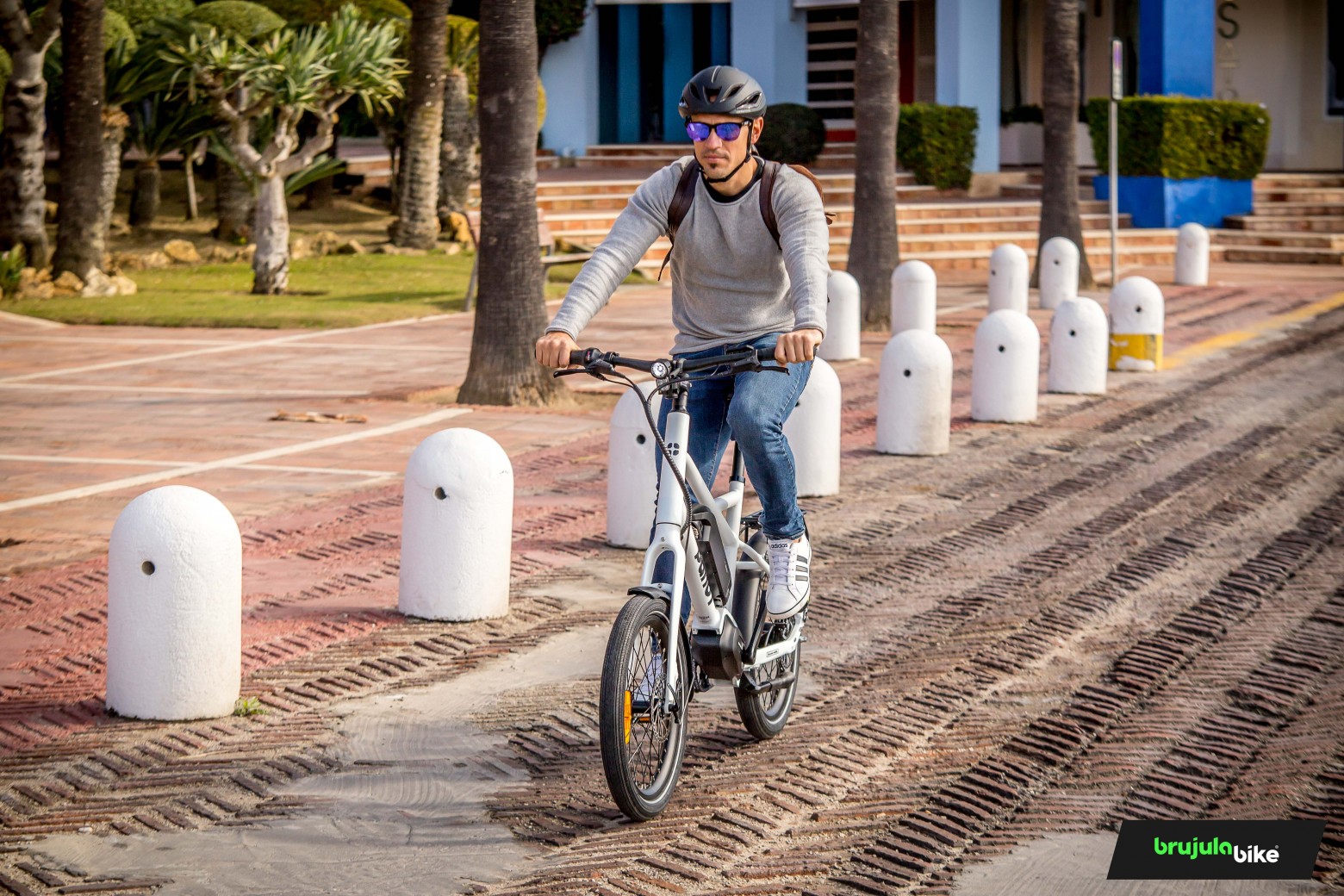 The electric motor is combined with a 418 Wh battery which, managed by the Shimano SC-E5000 display, allows us to regulate the assistance in 3 assistance modes. In any of the 3 positions we find sufficient autonomy to make all the journeys that we have made during a typical day. In fact, with the battery charged to 100% and the assistance at minimum, the estimated range on the display exceeds 100 km. Having this estimate on the screen is a great help for the more absent-minded.
The 5-speed Nexus gearbox ratio was more than adequate for the routes and gradients we encountered both in and out of town. The belt drivetrain is pleasantly clean and quiet. It remains to be seen how it behaves with time and mileage, including how it is affected by inclement weather.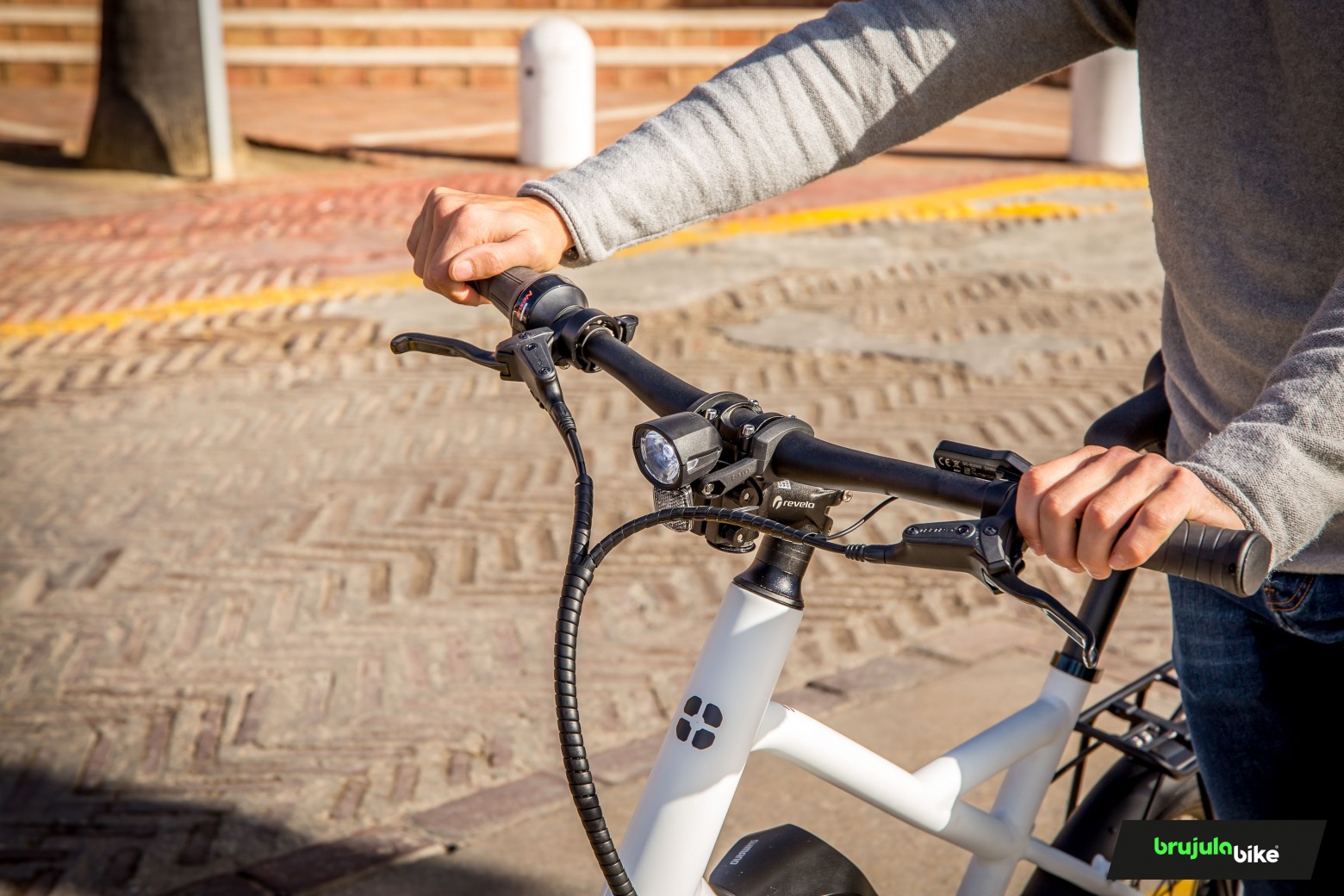 The Panot felt robust enough for the daily routine and we didn't miss any extra accessories. Its lights aren't the most powerful, but they're enough to get us around town as well as being seen by other vehicles. The mudguards are light and do their job, with no annoying rubbing on the tyres caused by the terrain.
Its compact size makes it easy to park, and being able to fold some of its components has even given us the option of storing it at home without taking up too much space.
Conclusion
The Panot is presented as an alternative for getting around the city quickly and sustainably. A compact bicycle that, without being foldable, has components that help us to reduce part of its size and thus take up less space when it comes to storing it. Equipped with a light and silent Shimano motor. In addition, it has details designed to facilitate the user's day-to-day life so that they can enjoy their journeys and forget about breakdowns and maintenance. In short, an option to take into account if our daily routes are urban and intercity of small and medium distance.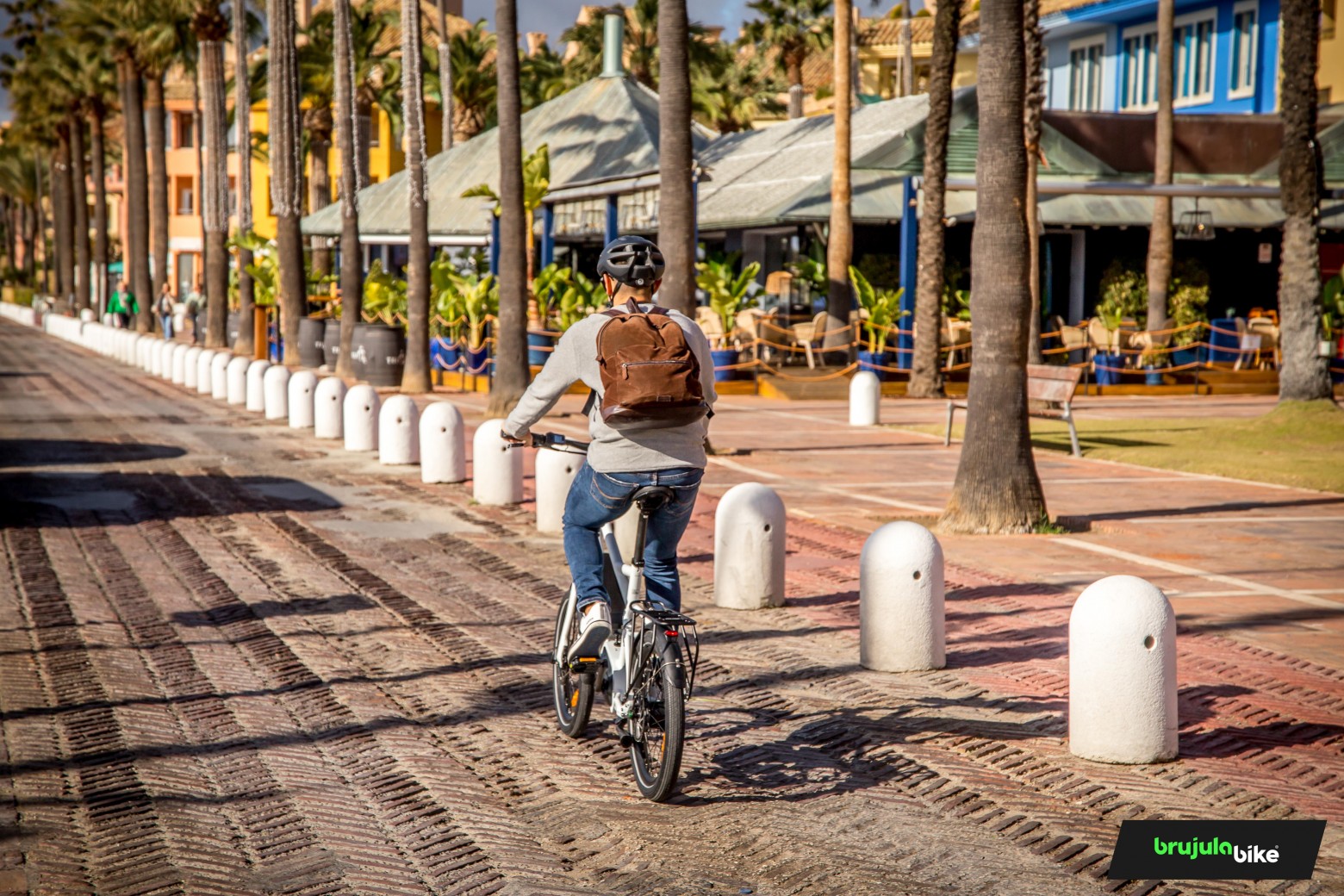 This Panot is priced at €2,399, with the option of financing it in instalments of €39.99/month. The price includes RACC Bici, mechanical and medical assistance and civil liability insurance up to €50,000. Interesting complements for the use for which this bike is intended.
Specifications and price
FRAME: Panot aluminium 20"
MOTOR: Shimano DU-E5000
BATTERY: Shimano 418 Wh
DISPLAY: Shimano SC-E5000
CHAINRING: Carbon Drive CDX
FREEWHEEL: Carbon Drive 28t (GV-5220)
BELT DRIVETRAIN: Gates Carbon Drive
SHIFTER: Shimano Nexus 5-Speed
BRAKES: Tektro Hydraulic Disc
WHEELS: 20", 36 spokes
TYRES: CST 20 x 2,25"
HANDLEBAR: Aluminium, 680mm width
SEAT POST: Aluminium 31.6x400mm
SADDLE: Justek
LIGHTS: Busch Mullet
PRICE: 2.399€
PANOT eBIKE