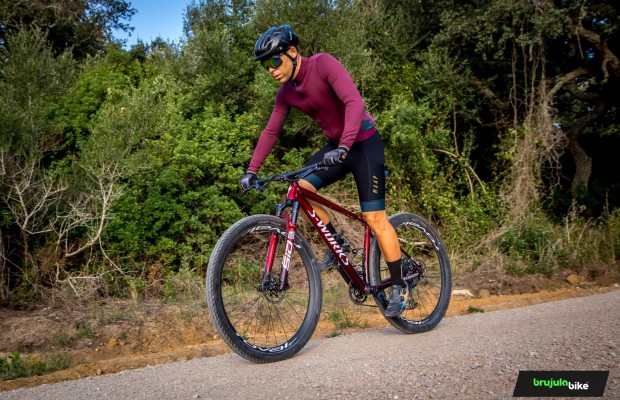 We test the multipurpose and versatility of the MAAP Alt Road collection
At the beginning of the fall of 2021 the MAAP brand presented its Alt Road collection, a range of garments made with sustainable materials that they intended for cyclists who jumped from the road to "alternative routes". Something that was understood as a collection of garments for gravel but we knew from the moment we had it in our hands that it was perfect for mountain biking. Here you can find our impressions about it.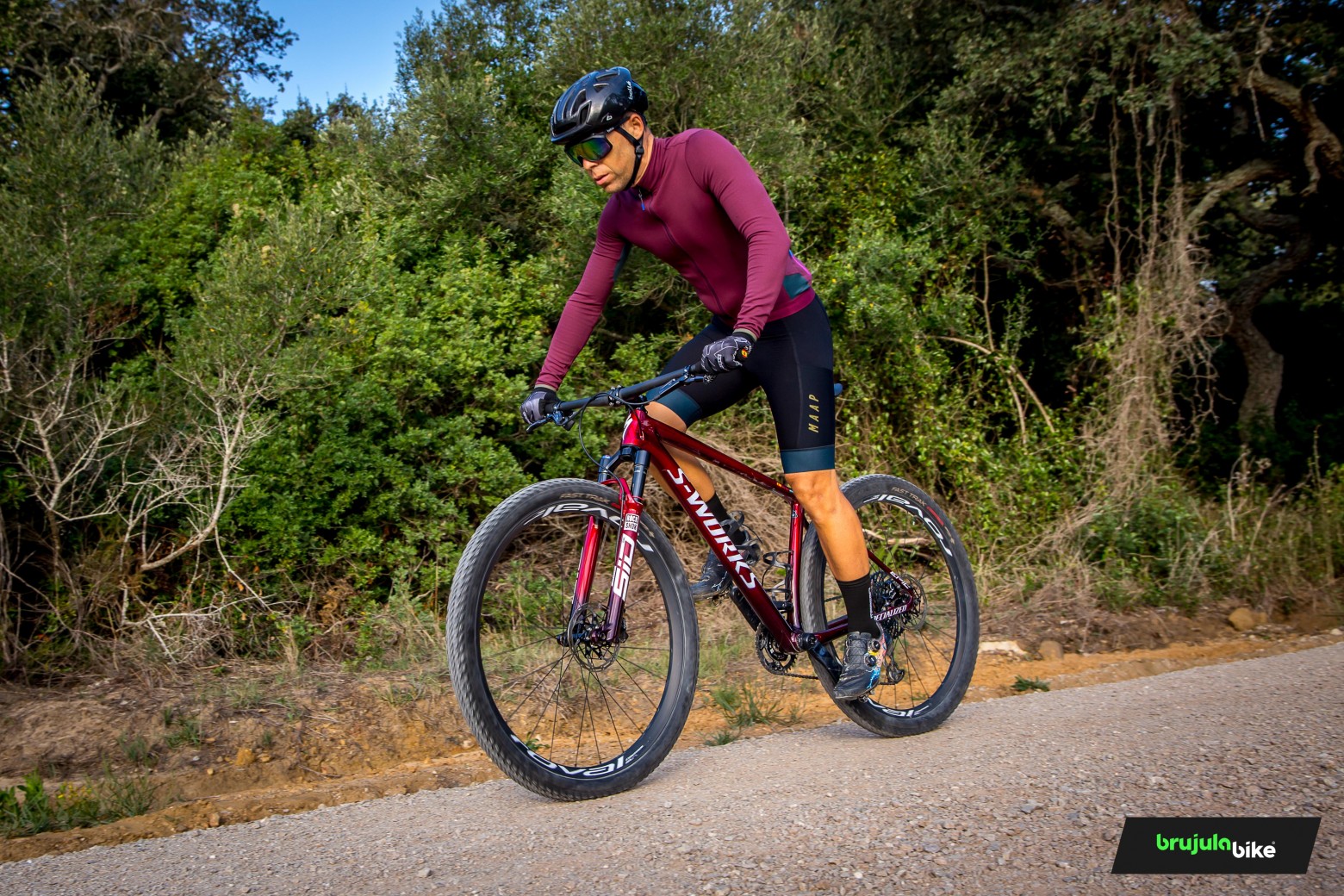 We test the MAAP Alt Road jersey and bib shorts
Design and quality are MAAP's flagship and in this collection they stand out again. But, although we have already said it on other occasions, this time it is confirmed again: the MAAP Alt Road cycling shorts and jersey may attract your attention or convince you by their style and finishes but they conquer you by the touch. The softness and comfort of the materials make the best first impression that these premium garments can offer you.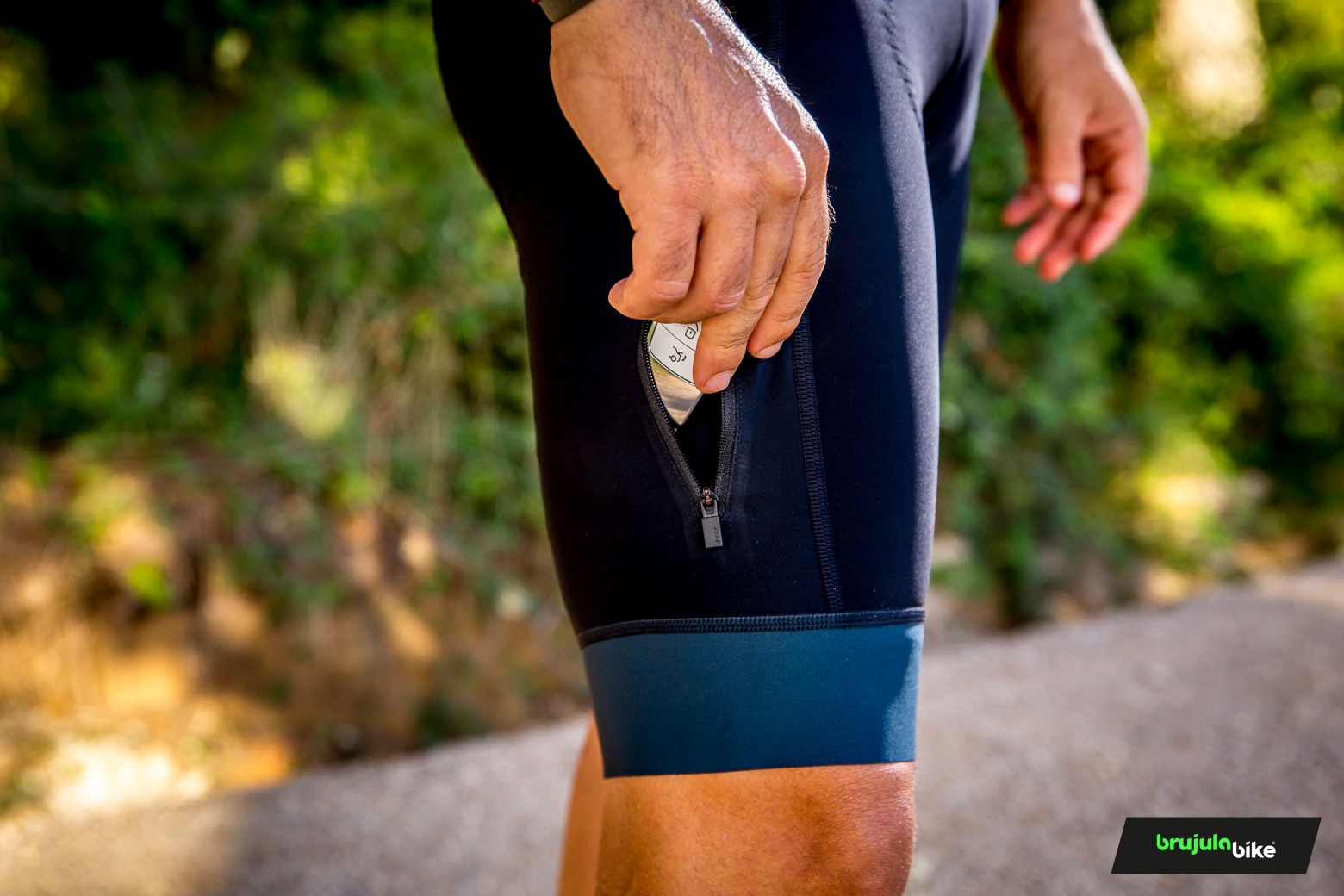 The Alt Road collection is designed for long hours on the bike, even days, on routes that go in and out of the asphalt. So they are garments that have to respond to a wide range of circumstances and temperatures. For this purpose, they have been manufactured by combining synthetic and natural fibers, where merino wool stands out.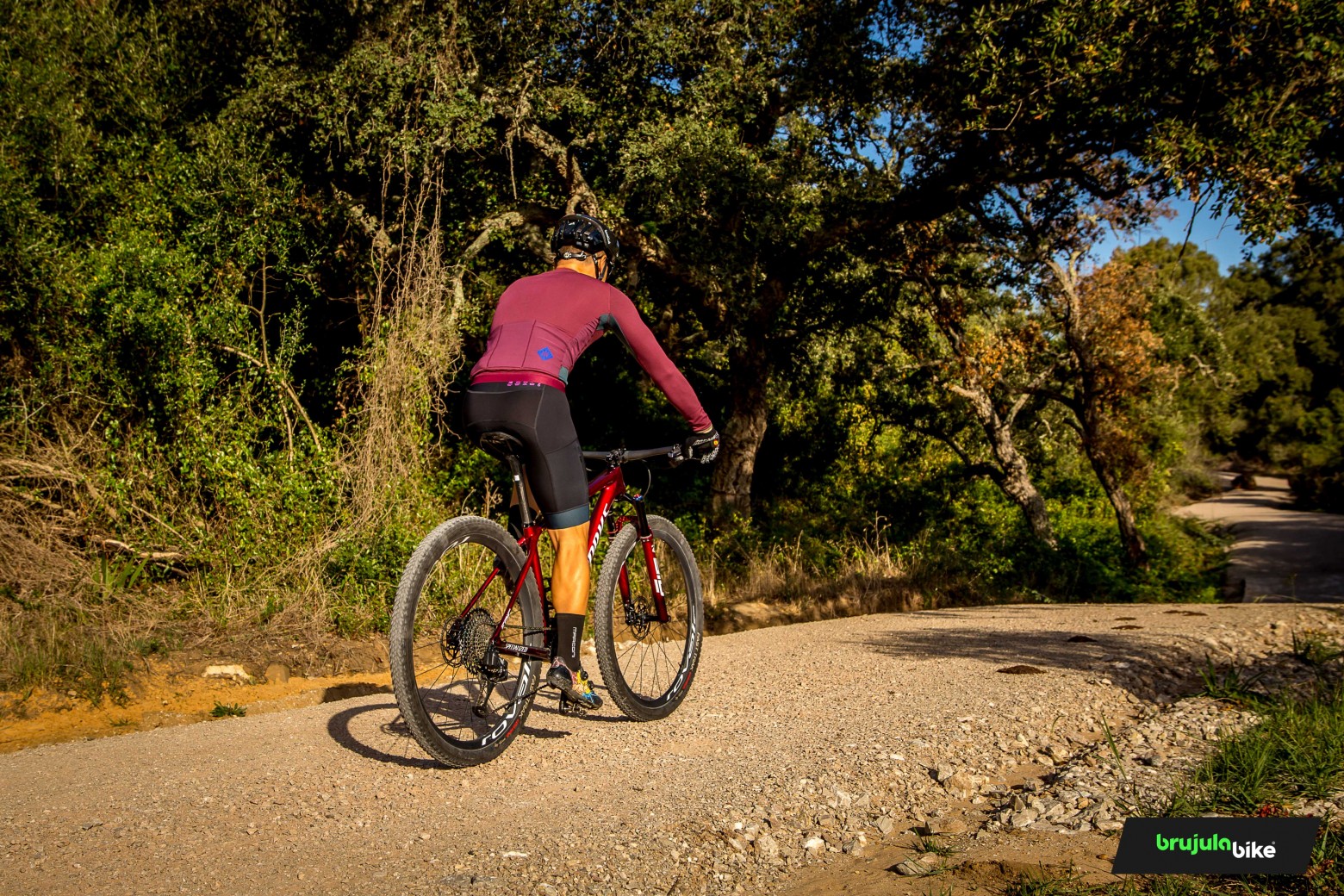 What convinced us most about these garments to decide to try them on mountain bikes was their load capacity and the great performance they promised in different temperatures.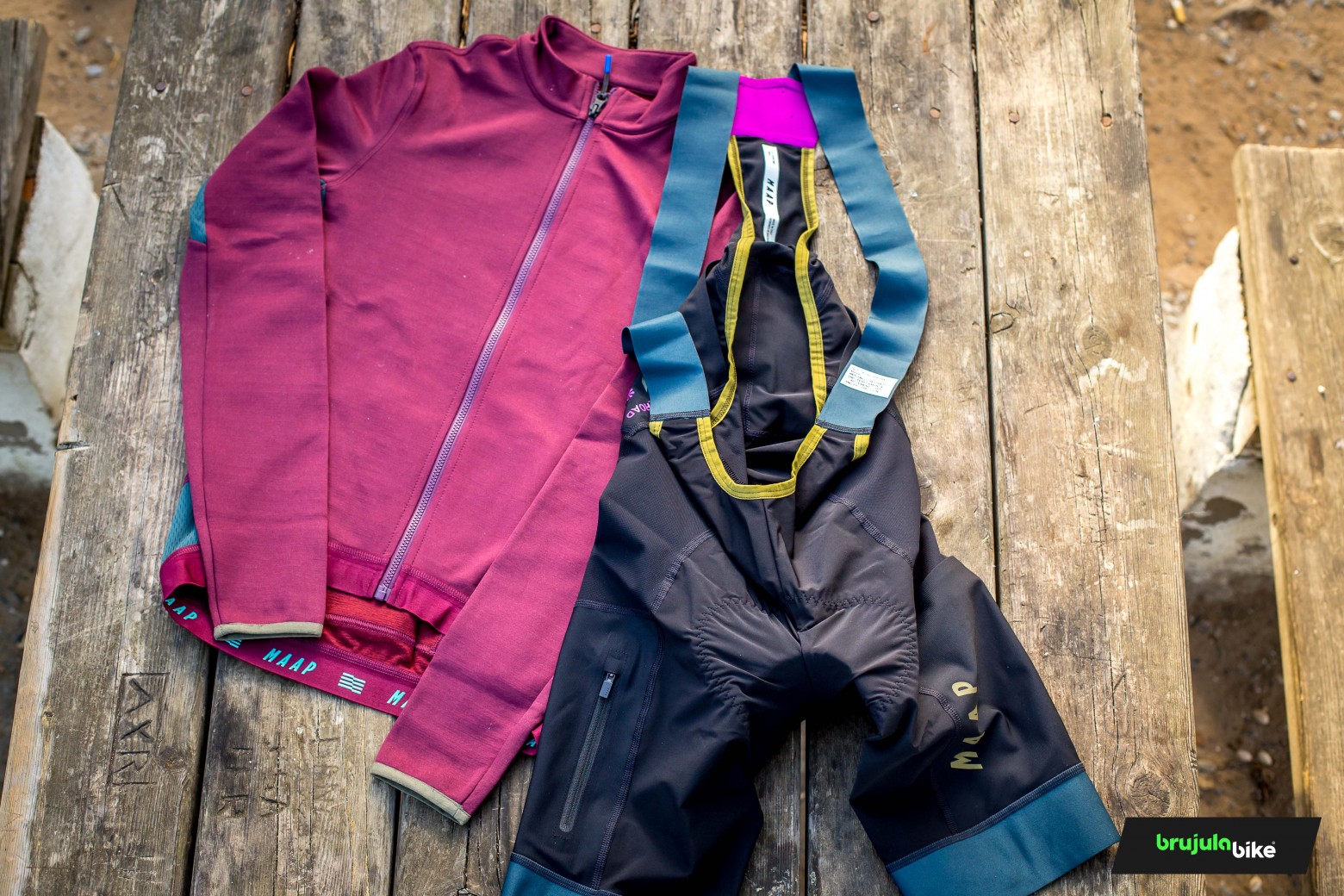 MAAP Alt Road Cargo Bib
The MAAP Alt Road Cargo Bib is a bib short with wide bib straps and a high and wide back. All interior seams are flat seamed, it offers light compression and the three-density chamois with antibacterial treatment has a very pleasant feel and its performance is at the level of the best on the market. The reflective logos and details give us greater visibility in low light. In terms of these features and after testing it on routes for more than 6 hours on the bike, we have to say that its performance is excellent. The typical bib shorts that you choose when you know that nothing can go wrong.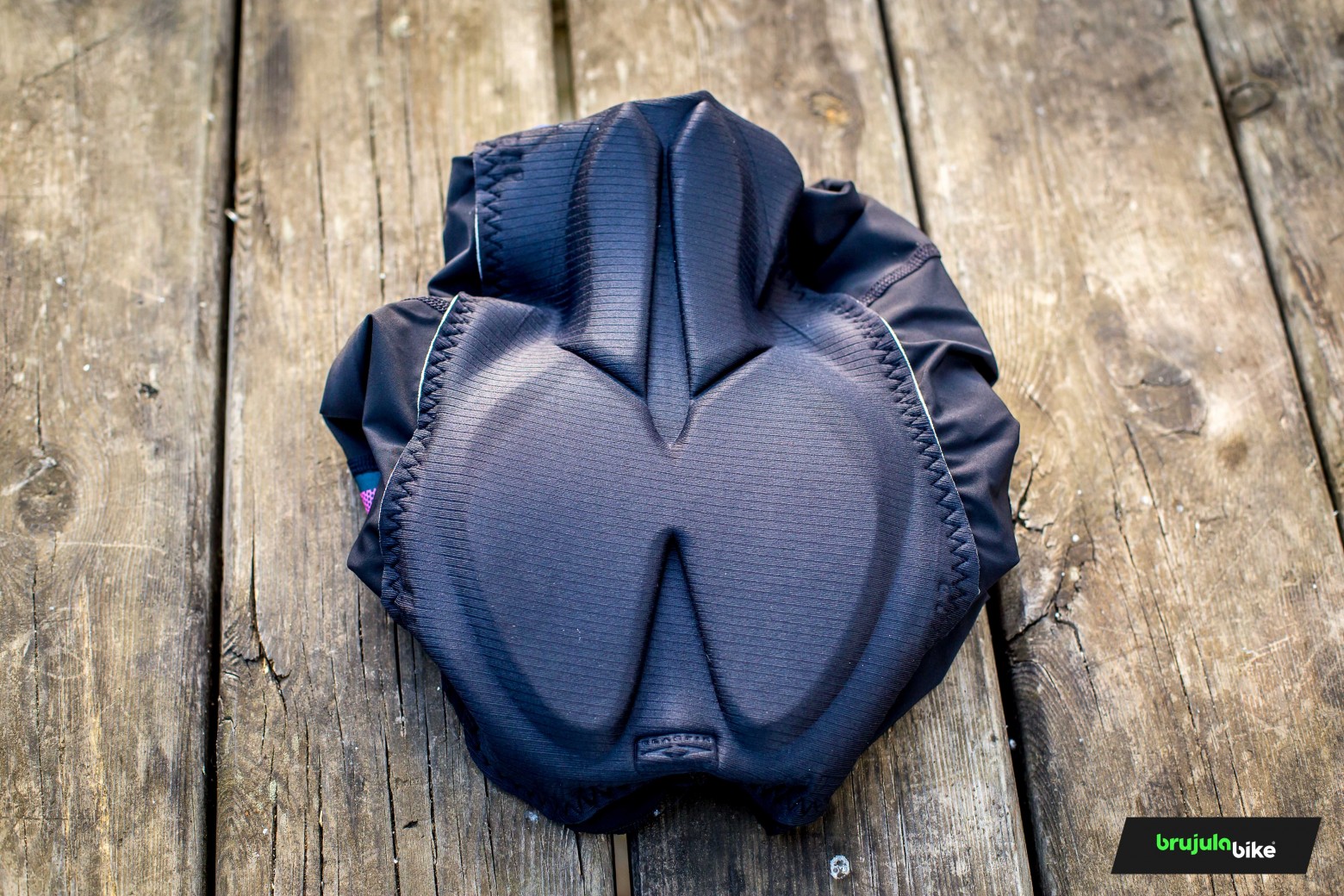 But its extra point is found in the load capacity. These bib shorts have a pocket on the side of each leg, one mesh and vertical load and another zipper, and two other pockets on the lumbar part. These four pockets on the bib shorts give us the option of practically dispensing with any spare bag attached to the bike or not having to wear a jersey with pockets, being able to go out with a jersey without having to give up the storage that the rear jersey pockets give us. That's why we think it's a perfect and very versatile cycling shorts for mountain biking.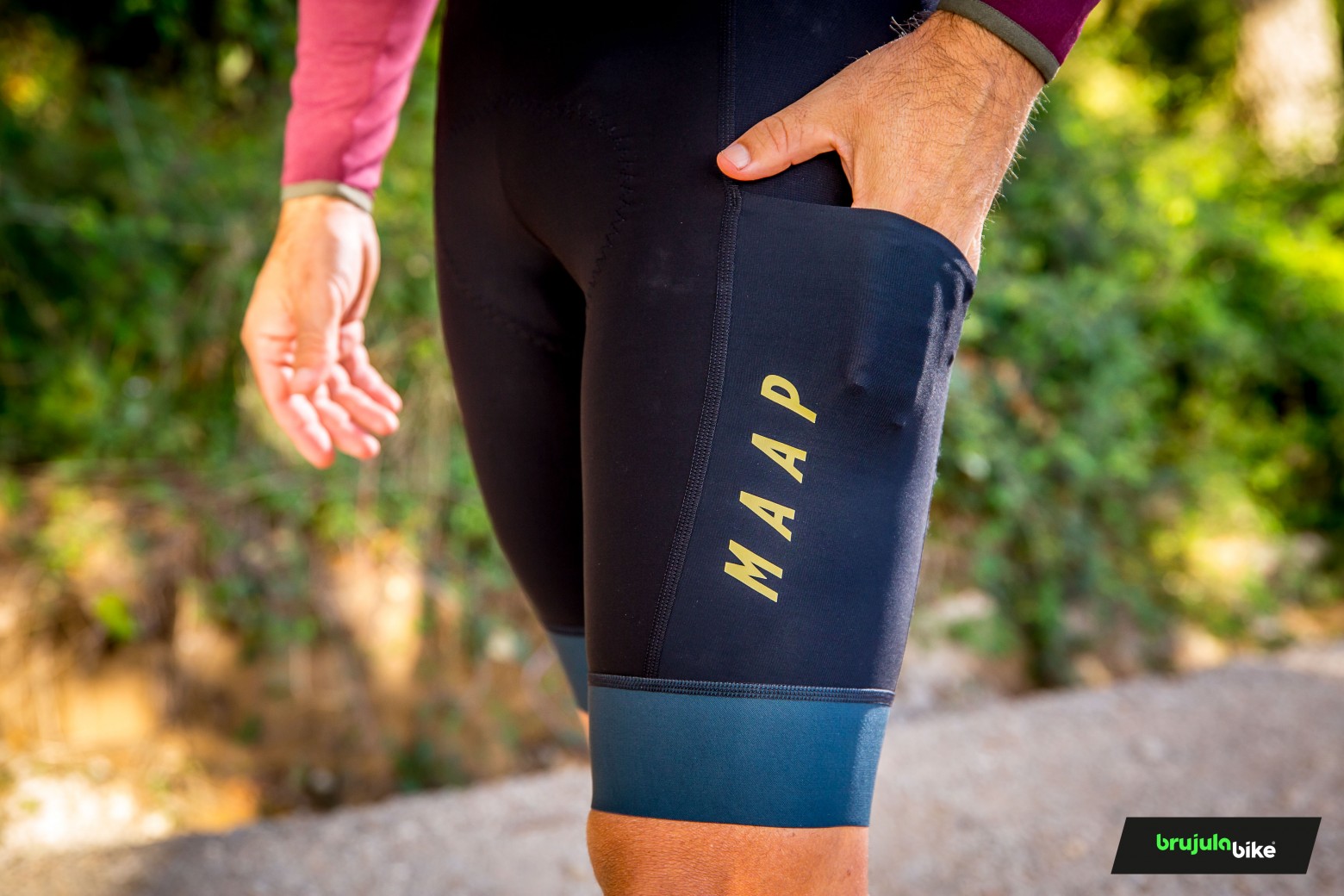 Alt_Road LS Jersey
On long autumn and winter rides you know that during the early morning hours temperatures will be low, by mid-day it can get hot if it's sunny and by mid-afternoon the cold intensifies with the lack of light and fatigue. Having a garment capable of offering such different characteristics throughout the day is what this Alt Road long sleeve jersey from MAAP is all about. Design and fabric combination are the key.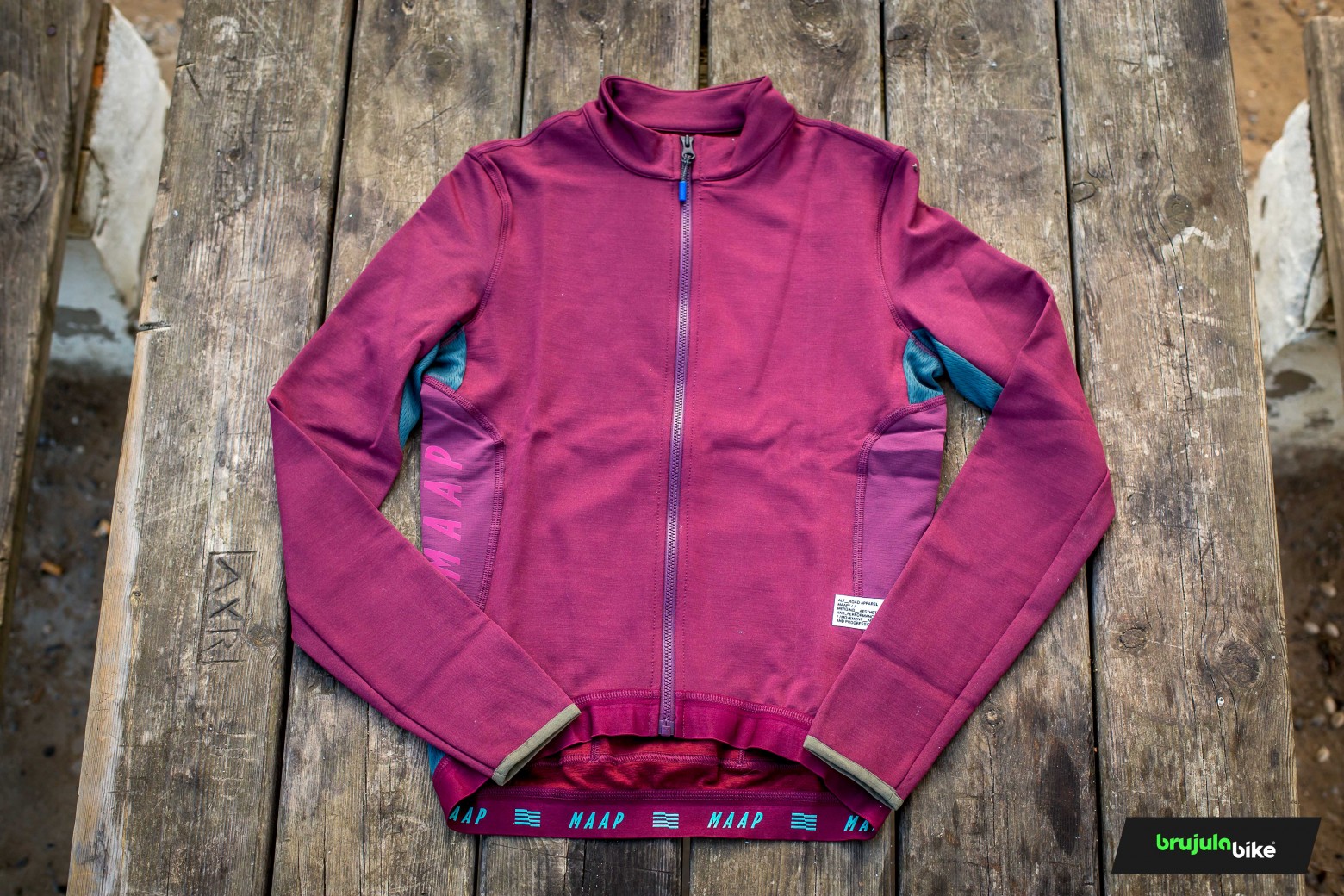 In the front, back and arms, we find the areas with greater density and quantity of merino wool, while in the part of the armpits and sides are combined much more breathable and microperforated fabrics. This way, a greater evacuation capacity is achieved in points of greater perspiration while in the chest and back, comfort and absorption are prioritized.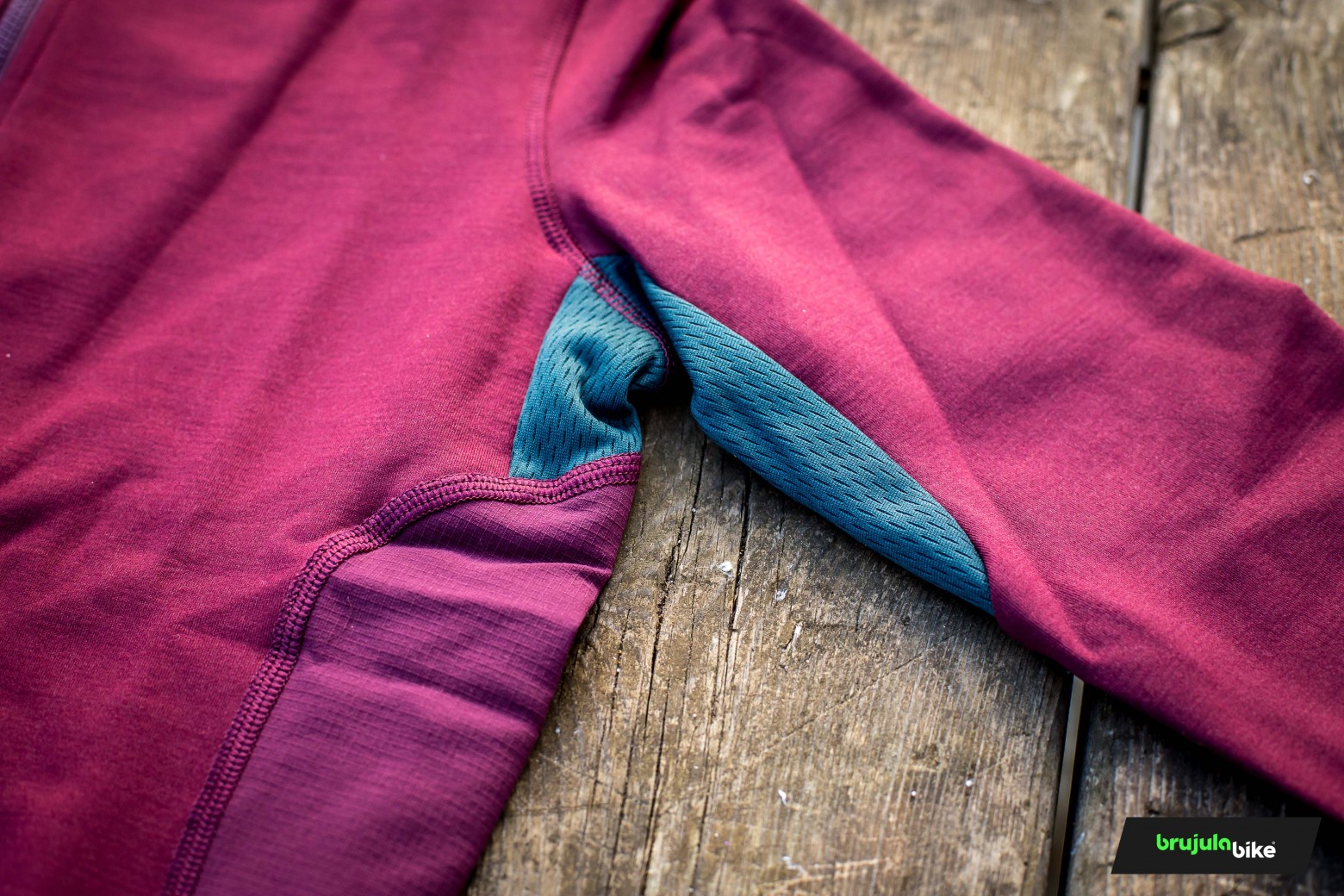 Again we have to highlight the pleasant sensations produced by the touch of this jersey in direct contact with the skin.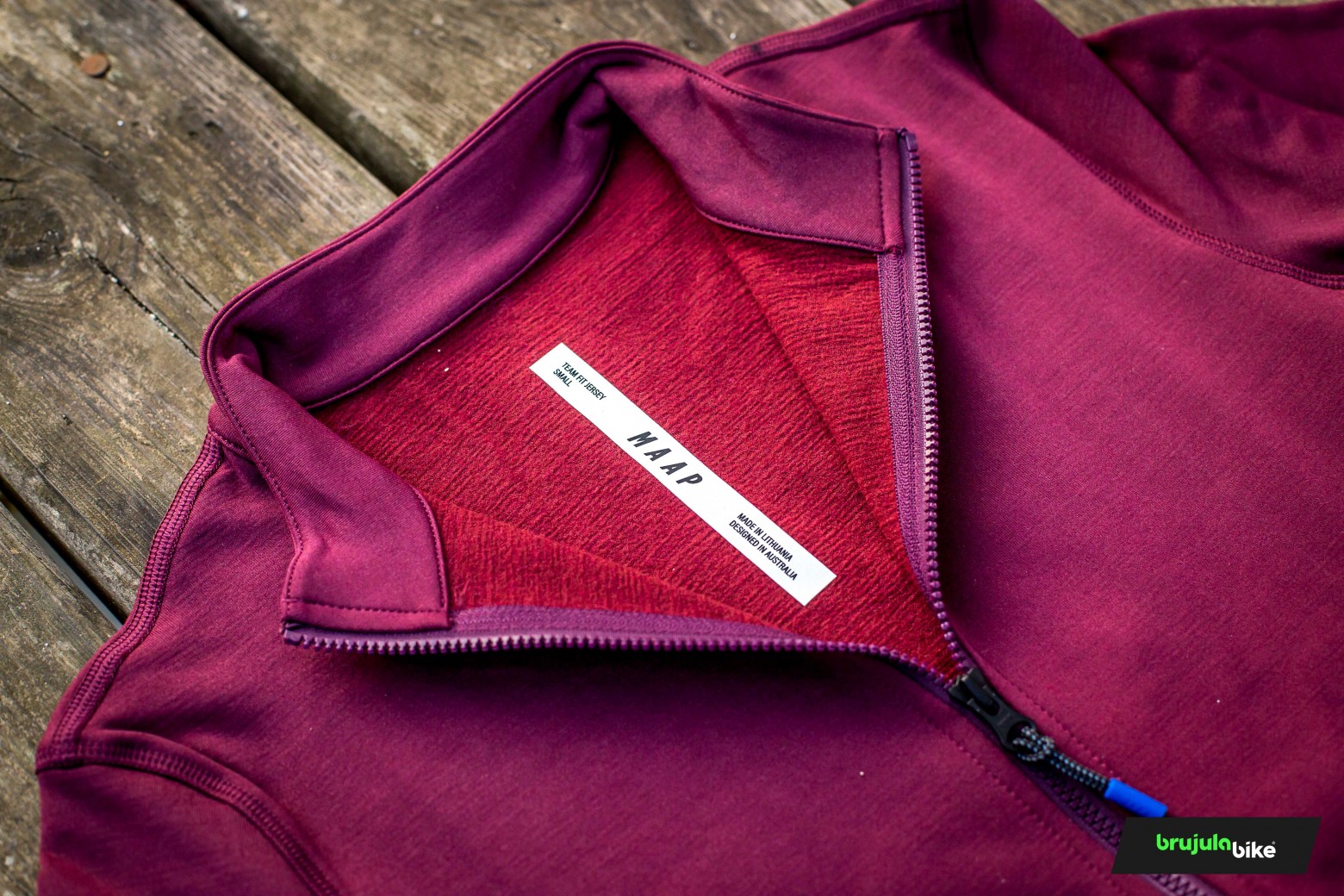 The cut is close-fitting and despite being thicker than the average, the aesthetics are still fitted. It has several reflective details and the waist area includes rubberized to prevent it from pulling up.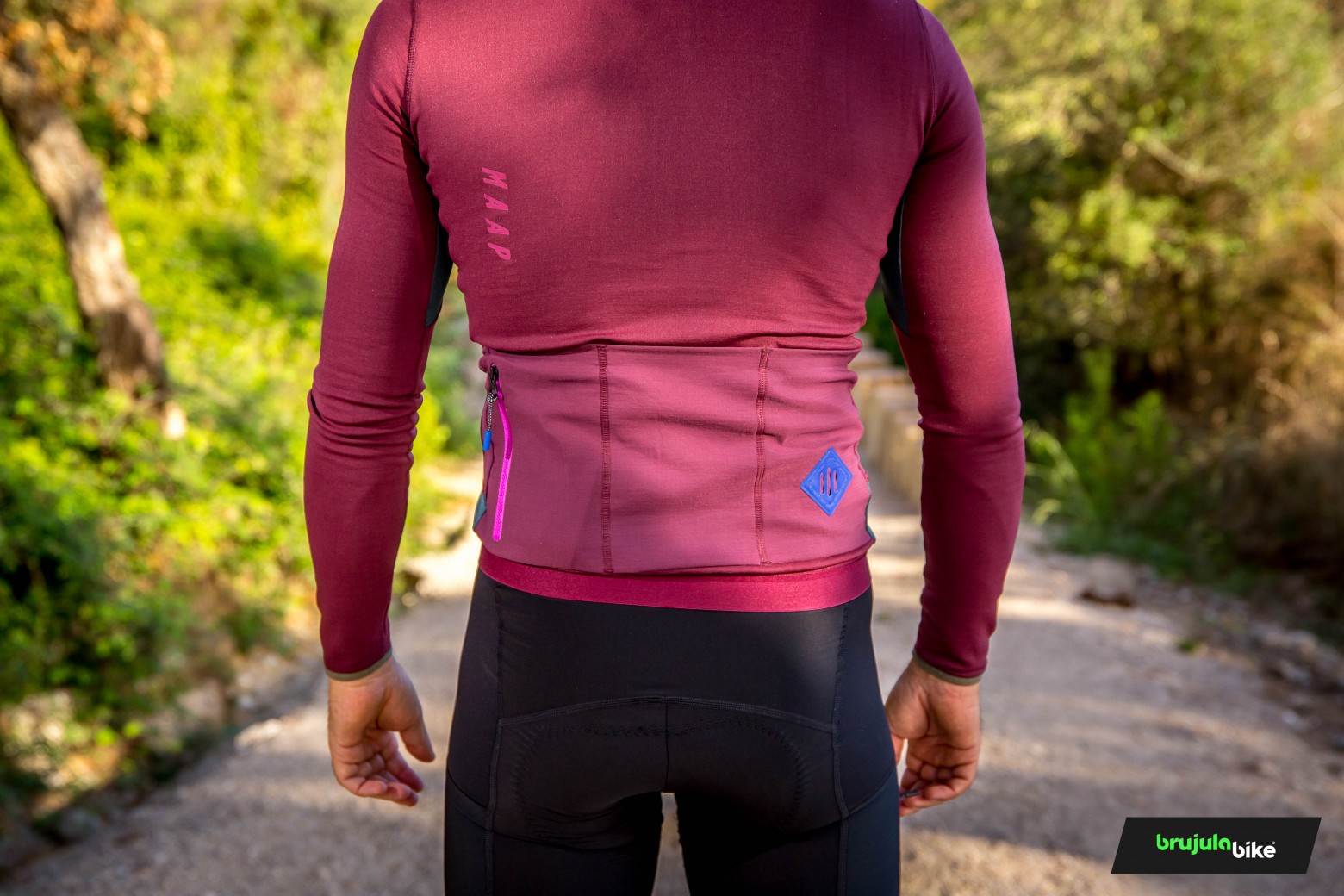 On the back we find up to four large and elastic pockets including one of them with zipper, something very appreciated in mountain biking for those who have sometimes had to regret the loss of an object that was stored behind. There is also an interesting detail on the right side that serves as a clip-on rear light attachment.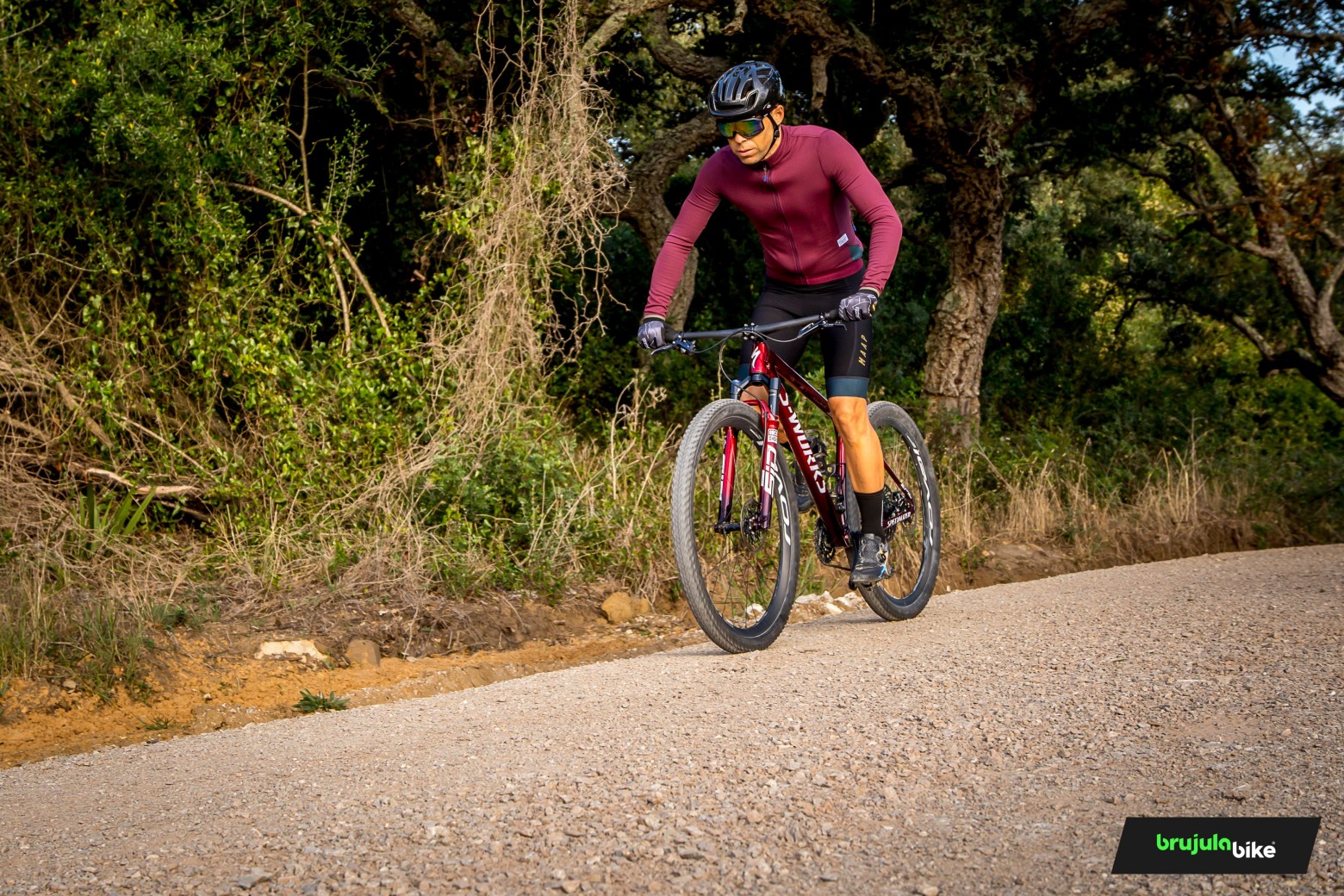 In conclusion, we have to highlight the outstanding quality of fabrics and finishes, but we can not ignore that we are facing quite high price garments if we look at the market average. Even so, we have to say that the polyvalence of the bib shorts and the versatility of the jersey partly justify their price. They are a pair of garments that knowing how to combine them can multiply the uses of your current equipment.
MAAP Alt Road Cargo Bib
MAAP Alt Road Jersey