Convert any bike to electric with the all new Swytch kit
Price is a major barrier for some riders who want to get their hands on an e-Bike. For this reason, the British company Swytch has presented its electric bike kit that allows almost any bike to be converted into an e-Bike at a very attractive entry price. In addition, it is available for wheels from 16" to 29".
Swytch Air: an almost universal e-bike kit
One of the biggest advantages of this kit is that it can be adapted to any bike. All you need is a wheel size between 16" and 29", a range of measurements that covers practically all bikes, whether road, MTB, urban, CX or other.
In fact, it is also compatible with wheels fitted with disc brakes, while Swytch has also designed a kit that is compatible with folding bikes.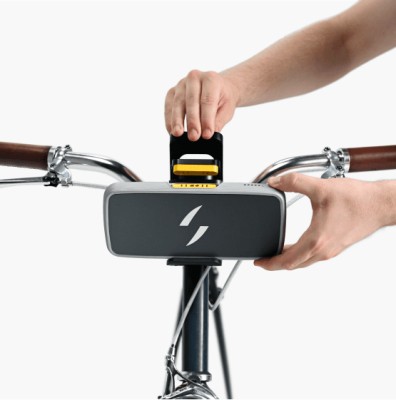 The kit. Part I: Motor wheel and battery (Power Pack)
At this point, the question arises as to how it works and how to install it. Let's take it one step at a time. First, the 250 watt, 40NM motor is housed in the hub of the front wheel. This wheel-motor is made to the size required by the user, who selects one of the 13 sizes available from Swytch.
The kit also includes a lithium-ion battery, called 'Power Pack'. Its dimensions of 25x100x212 mm allow it to be stored in a backpack, bag or large pocket. For weight-conscious people who weigh all the components there is good news, as the battery weighs only 700 grams.
This, inevitably, makes it a battery that does not stand out for its autonomy, 15 km that can be very short for those who want to do some outings. However, it only takes an hour to charge, so it can be very useful for those who use the bike for commuting or other short journeys.
However, the Max battery is aimed at those who need more range than the Air offers. In fact, almost all its figures are doubled: 180Wh, 30 kilometres of range, dimensions of 35.5x100x228 and a weight of 1.1 kg.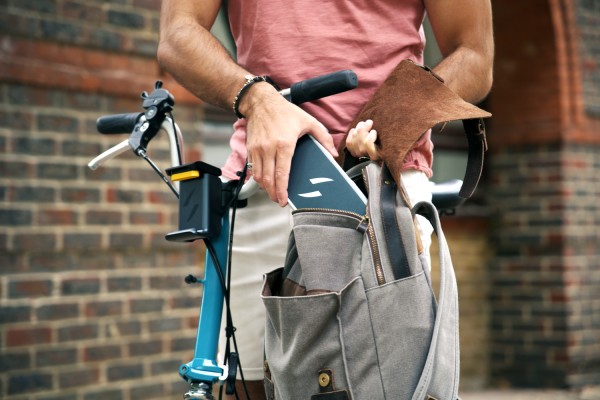 The kit. Part II: Mount and bracket, pedal sensor and leads
To hold the battery, Swytch also includes in the kit a bracket that can be located in different places, although the brand places it on the handlebars. The pedal sensor is another key element in this system, as it is responsible for letting the motor know that the cyclist is pedalling. Finally, all the leads necessary to connect these parts and a charger are also included.
Therefore, installation is simple: replace the front wheel with the motor-wheel, fit the pedal sensor - which has clips - next to the pedals, install the bracket with an Allen key, fit the battery itself and connect the system properly with the cables.
The kit is priced at around 1,253 euros plus shipping, although the brand is currently offering it with a 50% discount that can be increased by another 10%, and a 'pocket' battery of 36V, 98WH and a range of 15 km.
You can find further information on the Swytch website.