Supre Drive reinvents the rear derailleur for MTBs
From Canada comes one of those innovations that may seem more anecdotal than real, but the truth is that it provides a solution to one of the weakest points of current rear derailleur systems: their fragility in the event of impacts. Supre Drive proposes a derailleur that is well protected and divided in two.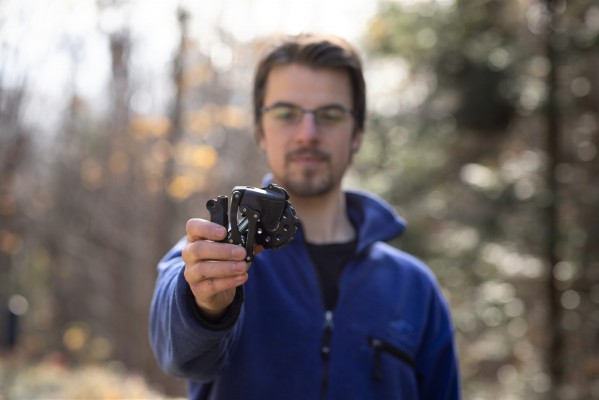 Supre Drive: "The world's toughest derailleur"
Supre Drive is presented under the slogan "The world's toughest derailleur". A system devised by the Canadian company Lal Bike for mountain bikes with a high pivot, in principle, and which proposes to divide the functions currently performed by the rear derailleur into two in order to gain in strength and efficiency.
Current rear derailleurs have two functions: to move the chain up and down the cassette and to tension the chain at the same time. The Supre Drive system separates these two movements with a very compact rear derailleur that moves the chain and a chain tensioner located on the bottom bracket.
In this picture we can see how Supre Drive works. The blue line represents the chain on the largest sprocket, and the red line represents the chain on the smallest sprocket. When shifting from a high gear to a low gear, the chain tensioner rotates counterclockwise around the bottom bracket spindle.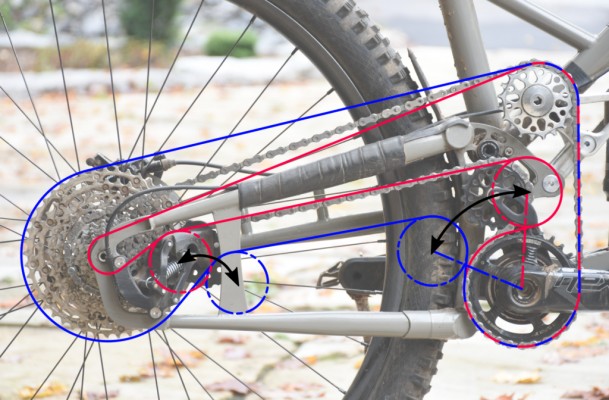 The rear derailleur works like a conventional derailleur, but because it does not have the chain tensioning cage attached, it allows the drivetrain to have more ground clearance, as shown in the following comparison with a conventional derailleur.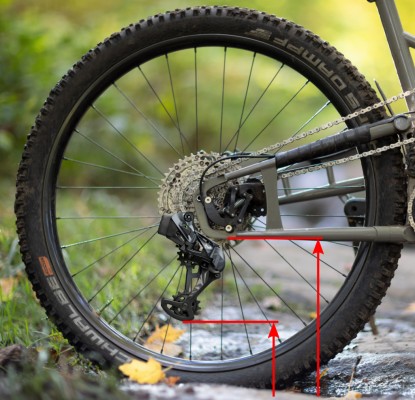 The brand claims that Supre Drive is compatible with the usual components on the market and would only have two specific requirements: a 52 mm chain line and a T47 bottom bracket. Although obviously the most negative point is that the bike frame itself has to be adapted for this system. In this sense, Lal Bike confirms that they are already collaborating with a frame manufacturer to install their system and plan to do so with many more.
Although in the pictures we see a 10-45t cassette, the latest version of the Supre Drive already works with a Shimano 10-51t cassette and we are expected to hear more about it in the coming months.
The company Lal Bikes was founded by Cedric Eveleigh, the inventor of this system, and you can find further information about them on their official website.