SCOTT SRAM unveils new kits and leaves behind one of its most recognizable sponsors
The SCOTT SRAM team has started the season with a training camp in South Africa where we have already been able to see all its components training and racing. And it has been in competition where we have been able to see for the first time the new colors that will be worn in 2023. In addition, this change is not only aesthetic and attends to the change in one of its longest sponsors.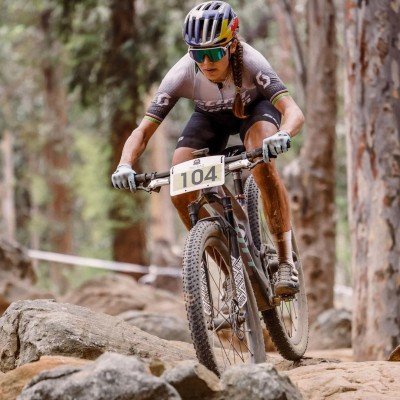 SCOTT SRAM will wear new colors and its kits are no longer from Odlo
Odlo was one of the longest-standing sponsors of the SCOTT SRAM team, even being part of the team's name for several seasons, but in 2023 the Swiss clothing manufacturer's logo has disappeared from all SCOTT kits, which have become SCOTT's own brand.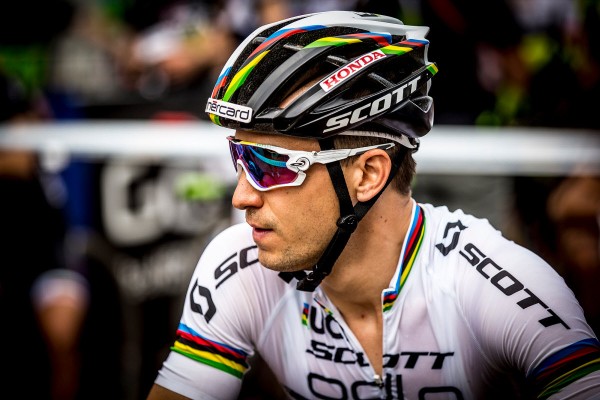 SCOTT has had a wide range of top quality cycling gear for years, but it was not until this season that we saw it in their factory equipment.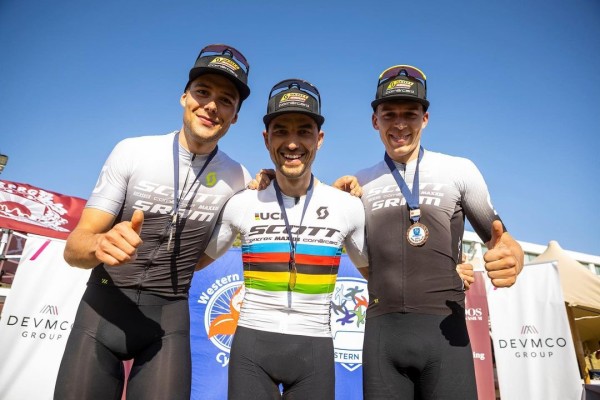 SCOTT SRAM is already wearing SCOTT's new gear, and in fact they have already raced in clothing that is not yet in the SCOTT catalog. At the team's first XCO race, Colombo, Schurter and company wore a highly breathable, unzipped, t-shirt-style jersey that doesn't appear to be available for sale yet.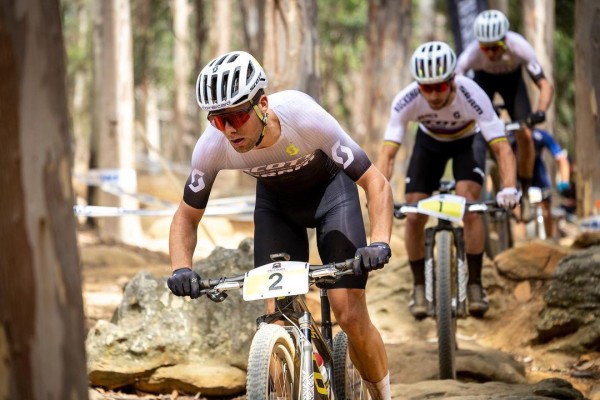 The dark green and blue of the last few seasons have given way to new black and white jerseys, with a gray gradient, offering a more racing look. But what remains unchanged is the rainbow on a white background that Nino Schurter wears on his new SCOTT jersey.