Ritchey launches a limited edition Swiss Cross for its 50th Anniversary
The Swiss Cross, the legendary bike that the historic manufacturer built for Thomas Frischknecht to race in the 1994 cyclocross season, is still alive in the brand's catalogue. Ritchey presents a limited edition of the Swiss Cross to commemorate that 50 years ago he started building his first bikes in his parents' garage in California.

Ritchey's most beloved bike arrives in a special edition
30 years ago, one of the greatest mountain bike riders in history, the Swiss Thomas Frischknecht, asked Tom Ritchey, one of the greatest bike builders, one of the pioneers of this modality, to build him a frame to race the cyclocross season. Thus was born the Swiss Cross, one of the most remembered bikes of all those created by the genius of Ritchey, which still has its place in the brand's catalogue today.
Today, the Swiss Cross is still the radical race bike it was conceived to be in the 1990s, but it has adapted to the times by adopting disc brakes, a carbon fork and a touch of gravel by being able to accept up to 40mm tyres.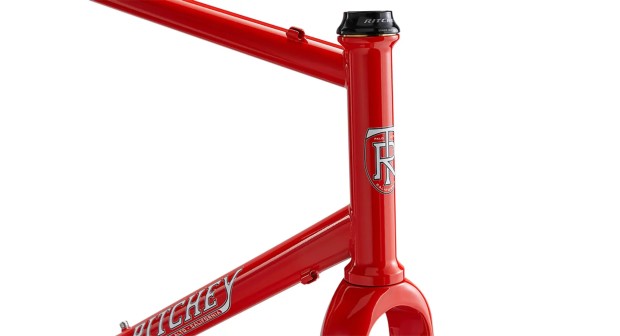 However, this modern Swiss Cross retains the essence of those thin steel tubes by using Ritchey Logic triple butted tubes, which are carefully Tig-welded to create a completely timeless bike.
This limited edition of the Swiss Cross is decorated with the characteristic red colour that made that bike recognisable and is a trademark of the machines produced by Ritchey and logos that bring back memories of the 90s, undoubtedly the golden age of mountain biking and in which riders like Frischknecht made this modality as big as it is today.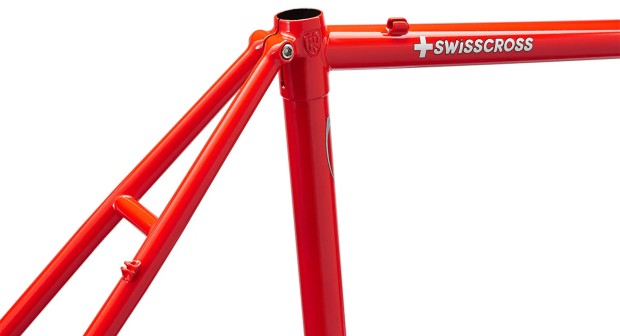 The Swiss Cross frame has a declared weight of 1.95 kg in size L, to which must be added an extra 430 g for the fork. While maintaining its cyclocross essence, it's worth noting that the brake mounts are designed to accommodate 140mm discs, which is an ability in a mode where braking is kept to a minimum. In any case, with the aforementioned gravel use in mind, it is capable of accepting 160 mm discs without any problem.
Another modern feature compared to the bikes of the 90s is the use of a 1'' 1/8 headset, of course ahead, as opposed to the threaded ones that were still in vogue at the time. But it does not renounce classicism in its bottom bracket shell, for a 68 mm wide BSA type threaded axle. Even using this classic size, the chain line is designed to be able to use both dual chainring cranks as well as 1x cranks without any problems.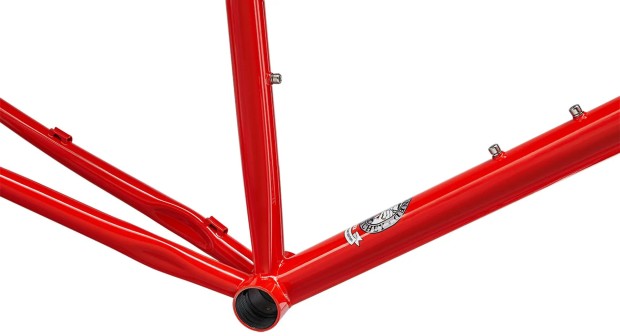 A little piece of history that you can buy directly from the Ritchey website, after paying the €1,713.20 for the frame/fork kit of this limited edition Swiss Cross.