Richard Gasperotti descends the volcano Etna on his Mondraker Foxy
The cyclist Richard Gasperotti has descended the Etna volcano riding a Mondraker Superfloxy. The 3,303 metres of altitude were no obstacle for Gaspi, ambassador of the Alicante-based brand, who said he had no reason to take on this challenge. "Why? Because we can, and if we can, we do it. It's as simple as that", he explained.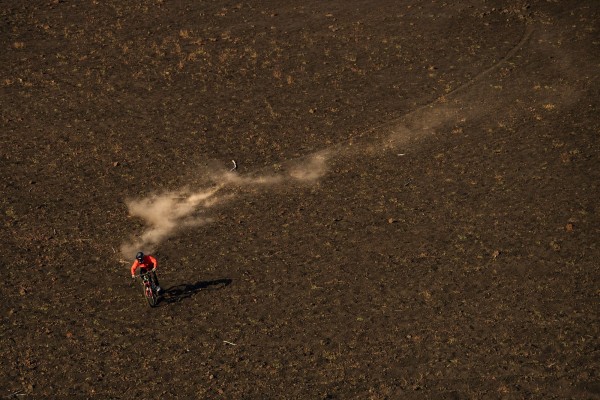 A challenge of height
Mondraker and Gasperotti have joined forces to accomplish this challenge. The ascent of Europe's highest active volcano was made from the tourist resort of Piano Provenzana, at an altitude of 1,800m. From there, Gaspi carried the Superfloxy on his back on an ascent of 1,203 metres to reach the steaming summit where the crater emanates its vapours. It was certainly one of those kinds of challenges that most people would find impossible.
Ladis Zeman and Miloš Štáfek, who took the video and photos respectively, travelled with him. These graphic documents are a record of this adventure.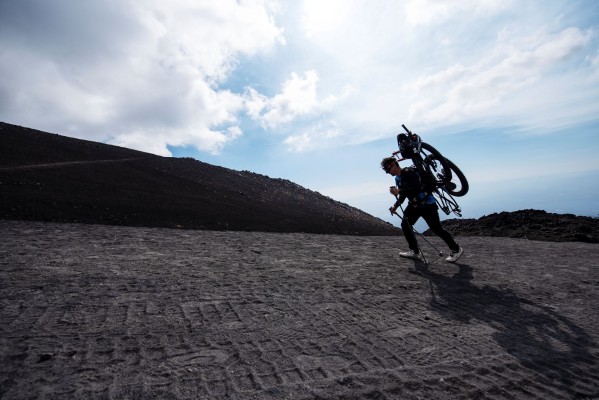 The reason: no reason
There is always a reason that drives us to do whatever we do. An impulse, a goal, a purpose. However, this rule, which applies to almost any circumstance, does not apply in this case, at least if we take into account what Mondraker explains.
The Spanish firm claims that Gaspi's challenge has no reason whatsoever behind it. They have done it without wanting to claim anything, without showing any story of overcoming and without looking for a clear reason to justify it all.
Even if there is no reason, "if you can do something, you do it, full stop", says Mondraker, who adds that they do not intend to confirm what is already known: the Superfloxy's ability to go down this type of descents and Gaspi's proven ability to do it.
For Gasperotti, it will have been worth it if the video "gets just one person off the couch, it confirms to us that what we do makes sense...".
Descending the cone of a volcano 
So? Most likely, it is all a marketing move to highlight the Superfloxy's qualities without an explicit advertising campaign. Whatever the case may be, the visual value of the images and the video will delight more than one.
Even so, the trip was not without its problems: a crash for Gasperotti that left him with a bruised shoulder, but after a few minutes he was able to resume his particular excursion.
The descent was through the dark stone, ash, sand and so on, which at one time were inside the earth and later expelled by the volcano. A descent for which the team received constant questions as to why they were doing it and which they, in the end, answered them by doing it.