Van der Poel fulminates Nino Schurter and wins the Nove Mesto World Cup 2019
The second round of the World Cup came to Nove Mesto, the favorite circuit of Nino schurter. There, Mathieu Van der Poel got the victory in a head to head race with the World Champion.
Van der Poel opened a gap of 15 seconds with Schurter in less than half a lap, it was a brilliant attack
Mathieu Van der Poel beats Nino Schurter in the Nove Mesto World Cup
The light turned green and the favorites tightened the pace to take the best position in the first corner and climb. There was Carlos Coloma pulling the group with Van der Poel, Nino Schurter and Henrique Avancini.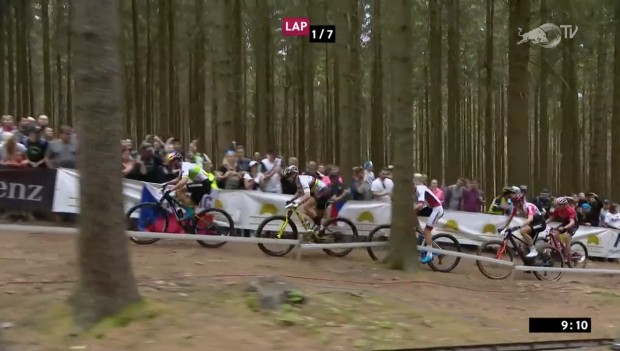 Already in the first fast descent, Van der Poel decided that it was time to select the race. The initial lap had not yet finished and the Dutchman, followed by Avancini and Schurter, opened a gap with the rest. Mathieu looked eager while Schurter was controlling the effort without letting anyone escape.
The pace was frenetic during the first lap but despite this, the leading group came Ondrej Cink and Mathias Flueckiger. Now it was Avancini who was leading the pack with Van der Poel and Schurter on the wheel and exchanging second place.
Van der Poel attacked at the start of lap 2/7 and did it a couple of times more in different areas of the circuit, but in no way did he manage to release Schurter, who held any attack from the Dutch to his wheel. At that time the Czech Ondrej Cink was the only one who could barely reach the duo Poel-Schurter.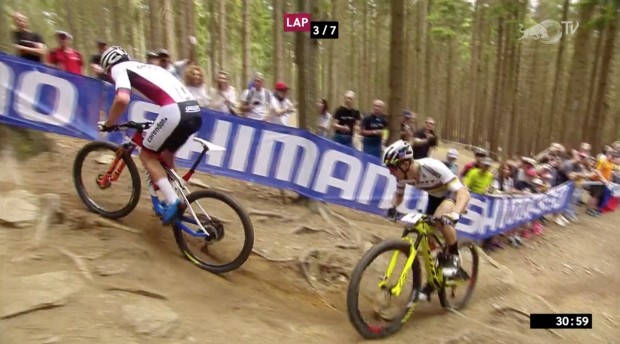 In the lap 3, Nino Schurter and Van der Poel had an advantage of 11 seconds over Ondrej Cink (third) and 33 seconds over the pursuer group, which were Avancini, Flueckiger and Marotte. And the advantage increased to 24 and 42 seconds respectively at the start of lap 4.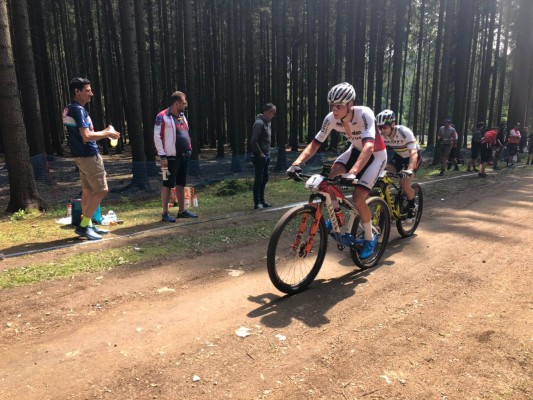 At the beginning of lap 5, there was no longer any doubt that Schurter and Van der Poel were at very different level far from the rest. The closest to them was still Ondrej Cink but 1 minute away, and the weight group, with Avancini, Marotte and Flueckiger, was already 1'11.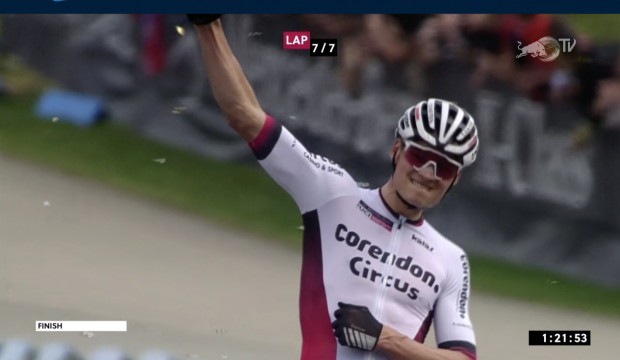 It is the first World Cup that the Dutch wins
Finally, Mathieu Van der Poel won the 2019 Nove Mesto World Cup after a sudden attack with which he left almost sitting Schurter in one of the last climbs. The Dutchman opened a 15-second gap with Schurter in less than half a lap, it was an amazing attack.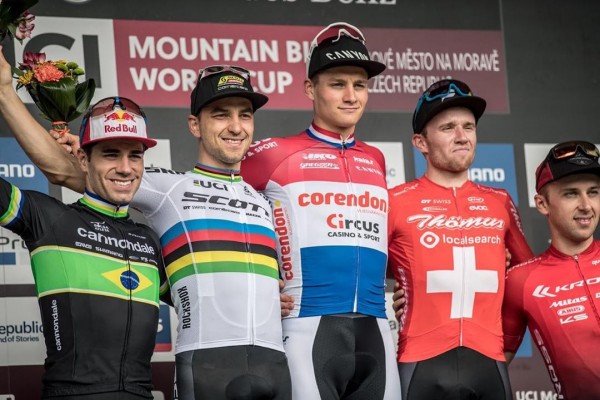 2019 Nove Mesto World Cup Results  - Men 
Mathieu Van der Poel 1:21:54
Nino Schurter +0:19
Mathias Flueckiger +1:53
Henrique Avancini +2:01
Ondrej cink +2:12