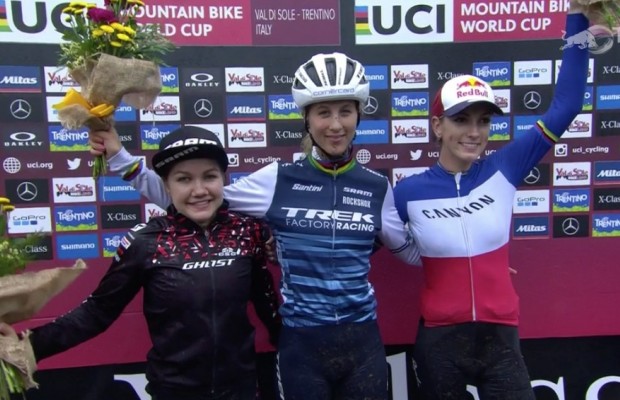 Jolanda Neff wins the Val di Sole Short Track
The rain and the cold welcomed the World Cup of Val di Sole that started with the Women's Short Track. Courtney did not feel good in this weather and Jolanda Neff took the victory after an epic final lap.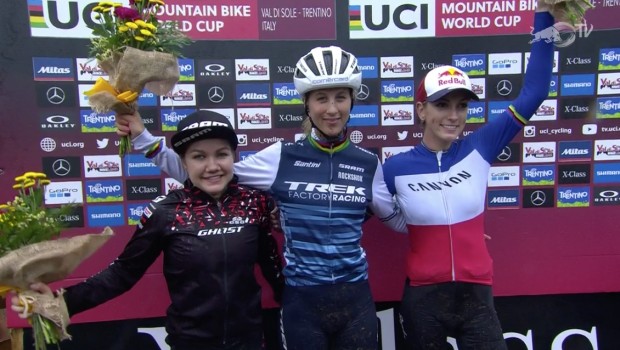 Jolanda Neff is the fastest biker in the Short Track of the World Cup in Val di Sole
The rain and mud added tension to a quick start that left the cyclist Rebeca McConnell of Primaflor Mondraker at the head at the beginning of the race. But before the end of the first lap, the Frenchwoman Pauline Ferrand Prevot was in charge of raising the pace and leading a small leading group along with Lechner, Courtney, Neff, Frei and McConnell.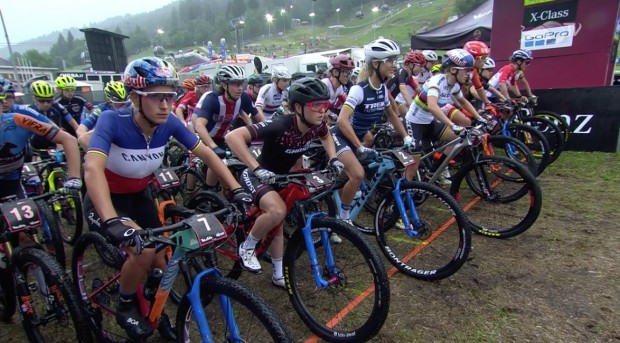 Unlike other races, Courtney was more conservative and rarely took first place before lap 4. However, Sina Frei and Pauline did fight to take the first position while the rest of the favorites struggled to keep up with the group.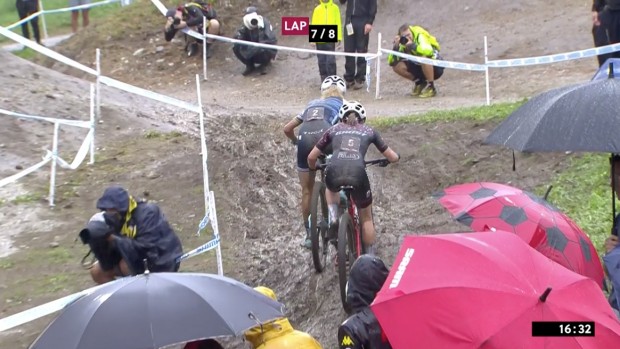 Sina Frei launched a hard attack on lap 5 with which she opened a 10-second gap with the rest of the group. The Swiss of the Ghost team advanced at a good pace alone and without looking back, but Jolanda Neff reached her on lap 7.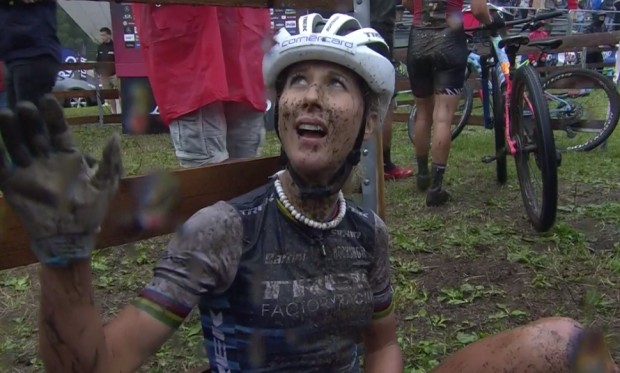 Jolanda Neff and Sina Frei gave a real show in the last lap attacking and counterattacking again and again, but Neff took advantage enough to win this Short Track. Jolanda Neff was the fastest in Val di Sole.
World Champion Kate Courtney did not show her best version during the race and finished 10th.
Results XC Short Track Women - Val di Sole 2019 World Cup
Jolanda Neff 20:24
Sina Frei +0:02
Pauline Ferrand Prevot +0:08
Rebecca MacConnel +0:11
Eva Lechner +0:11