Mathias Flueckiger dominates and wins the 2021 Les Gets World Cup
The 2021 Les Gets XCO World Cup was held under an incessant rain and confirmed that the Swiss Mathias Flueckiger is still the strongest rider. The Swiss won a race marked by tough conditions in which the Czech Ondrej Cink was second and Sarrou third.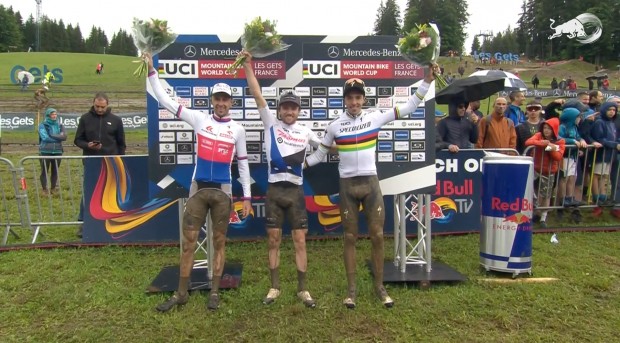 Mathias Flueckiger wins the 2021 Les Gets XCO World Cup
If in the women's race the rain had already made an appearance, the men's race started directly with heavy rain and a very muddy circuit. In the same starting straight, a crash in the middle of the peloton caused a big cut that conditioned the race and penalized Thomas Piddcock, among others.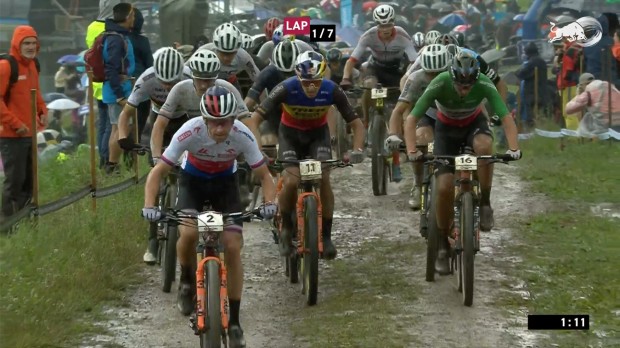 Italian Luca Braidot adopted a less conservative position on the first downhills and this allowed him to take the lead on lap 1 followed by Ondrej Cink. A little behind Alan Hatherly led a group of favorites that included Mathias Flueckiger, Nino Schurter and Jordan Sarrou among others.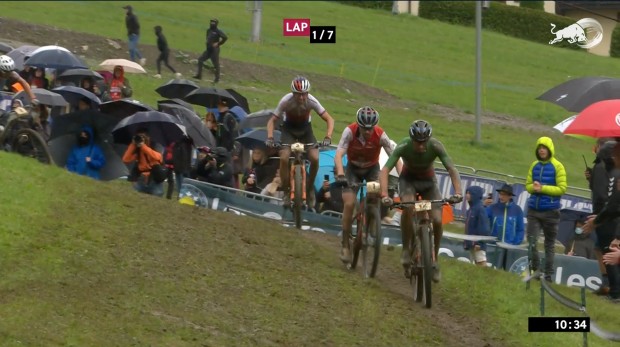 But Mathias Flueckiger wanted no surprises. Before the end of the first lap he first caught Braidot and then launched a hard attack that left him first with a few seconds advantage over Ondrej Cink who was second.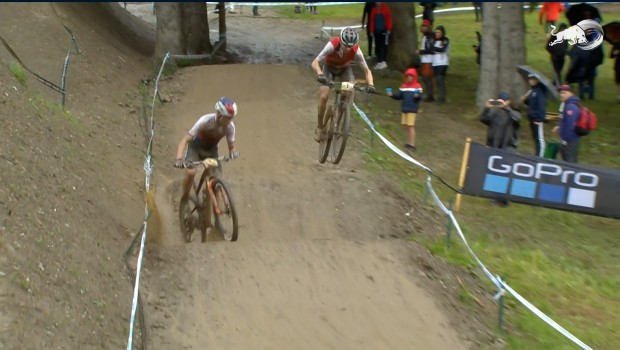 Behind, Tom Pidcock continued to recover and was already in 18th position after starting 30th and being cut off in the first hitch.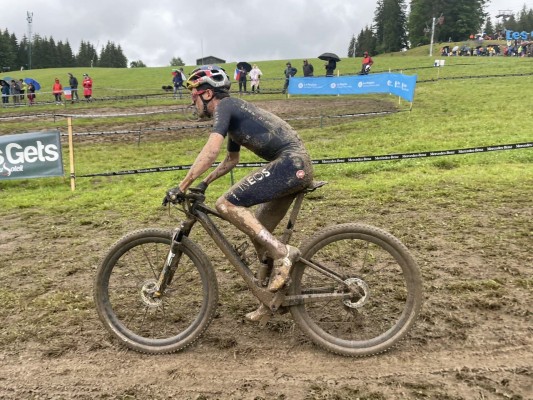 On lap 3 Mathias Flueckiger was still going strong and was already 22 seconds ahead of a small group that was trying to catch him, including Ondrej Cink, Alan Hatherly and Jordan Sarrou.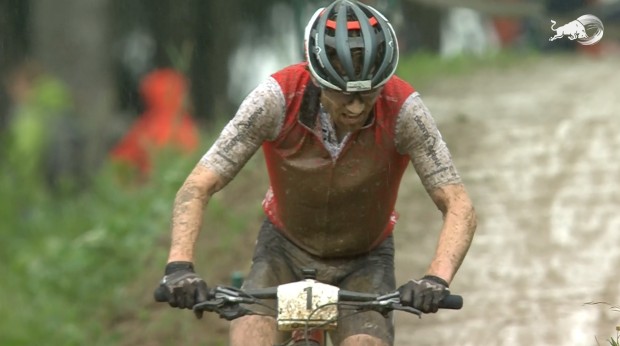 Almost 1 minute behind Fluckiger, Nino Schurter led in fifth position another small group with the Braidot brothers and Simon Andreassen. A position in which we are still not used to see the eight-time world champion, but Schurter defends and fights as when we saw him do it for the victory.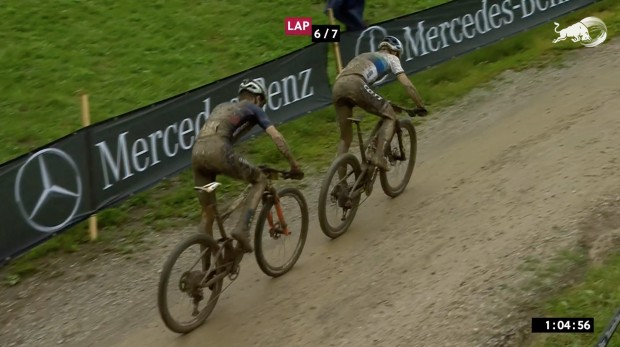 The last lap started with no changes in the lead of the race and Mathias Fluckiger's pedaling was almost as powerful as at the start. Ondrej Cink had also consolidated second place and the fight seemed to be for third place between Jordan Sarrou and Alan Hatherly. Although Sarrou was counting on the support of the whole crowd in Les Gets.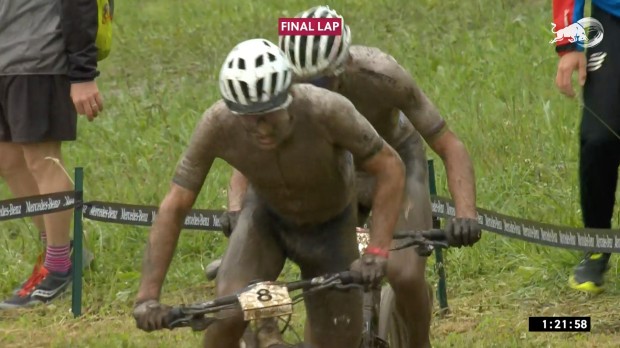 For the second time this season Mathias Flueckiger came first to win the 2021 Les Gets XCO World Cup after dominating the entire race and proving that he was the best on the uphill, downhill and technical sections. Czech Ondrej Cink took second place and Jordan Sarrou took advantage of the support of the French crowd to finish third.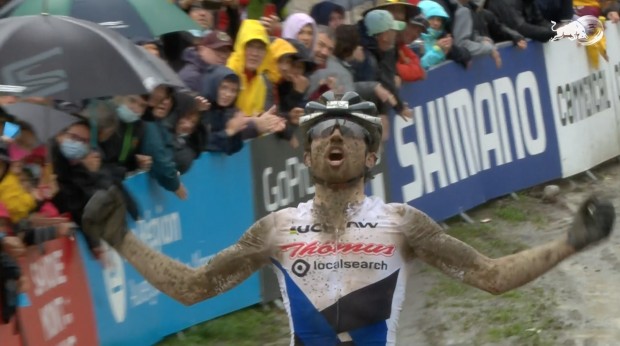 South African Alan Hatherly came in fourth and Nino Schurter finished fifth. 
Among the Spanish riders, David Valero was the fastest entering in 19th position and Pablo Rodriguez was 27th.
Results Men 2021 Les Gets XCO World Cup