Van der Poel wins the Short Track at the Val Di Sole World Cup
The Val di Sole Short Track men's event started with cold, rain and a completely muddy circuit. There were many doubts regarding the performance of some bikers in these conditions, but not for Mathieu Van der Poel, who got the victory.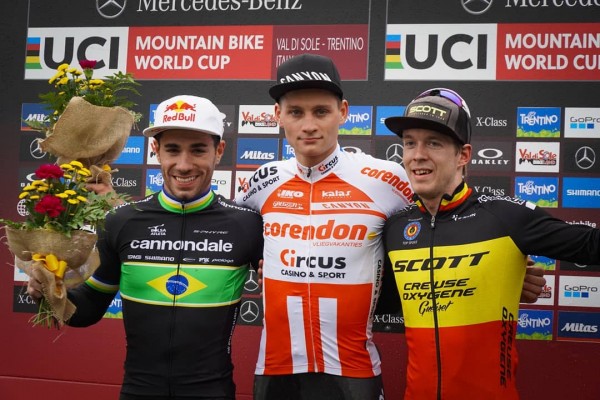 Mathieu Van der Poel wins the Short Track of the Val di Sole World Cup
Again Henrique Avancini was the fastest to lead the race as soon as the light turned green, but the Frenchman Titouan Carod was able to win the position before the climb.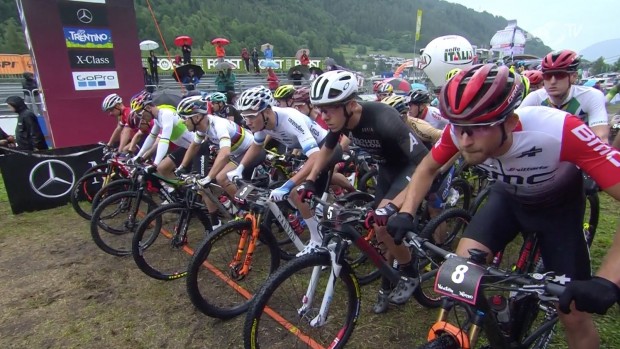 This muddy circuit seemed more typical of a cyclocross race and Mathieu Van der Poel took advantage of it. Van der Poel launched a first attack at the beginning of lap 2. The Dutchman changed his strategy with respect to previous events and did not wait at the end to attack. His change of pace allowed him to open a 4-second gap with the chasing group with Avancini, Carod, Flueckiger and Nino Schurter.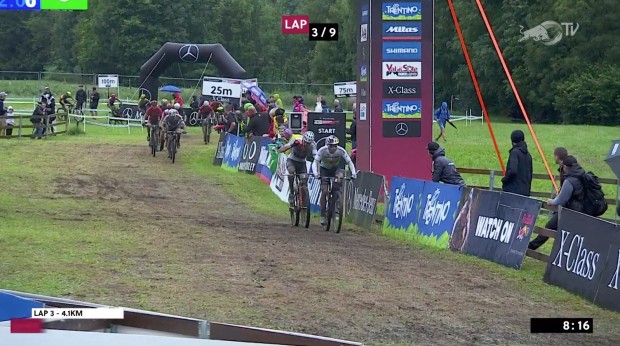 Lap 4 began with Avancini and Poel ahead, and the Brazilian was very solid in the climbs, where Poel tried to overtake him again and again but could not get rid of the recent Brazilian Champion.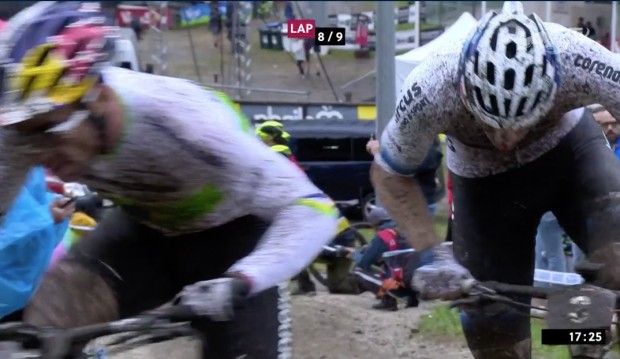 At the beginning of lap 7, Mathieu Van der Poel looked back incredulously, he could not leave Avancini behind and the attacks between them followed each other with identical results. At least the rhythm of both allowed them to lead the race with some advantage over the rest.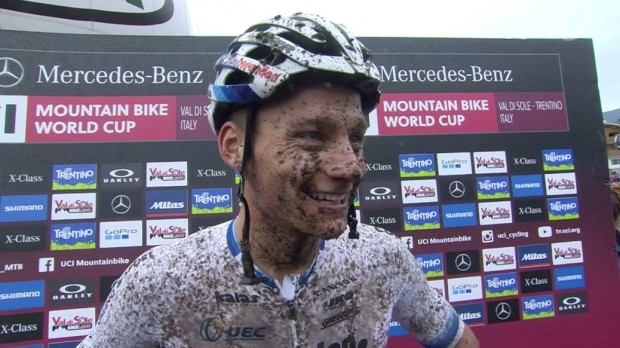 The last lap began like the previous ones but this time it was different, Mathieu Van der Poel launched a new attack on the uphill and this time he managed to leave behind Avancini. Van der Poel first entered the finish line of the Short Track of the Val di Sole World Cup.
Carlos Coloma was the first Spanish biker and he finished in the 21st position.
Results XC Short Track Men - Val di Sole 2019 World Cup
Mathieu Van der Poel 20:31
Henrique Avancini +0:05
Jens Schuermans +0:14
Ondrej Cink +0:14
Nino Schurter +0:14