Titouan Carod wins an exciting SuperCup Massi Banyoles
After Evie Richards' spectacular performance the day before, it was time for the men's race in Banyoles. An exciting race until the end in which the Frenchman Titouan Carod has taken a great victory after having to make a great comeback to reach the head of the race.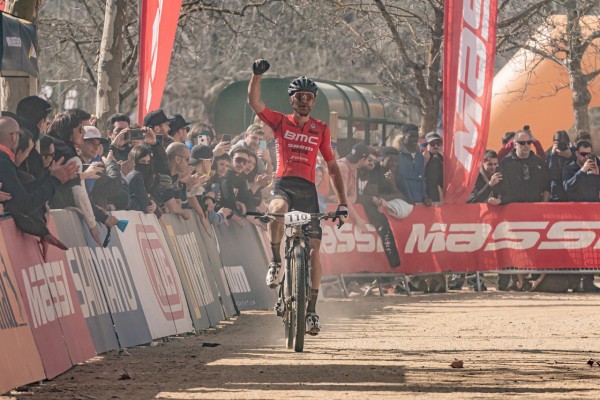 Titouan Carod wins Banyoles 2022
As we saw a week earlier in Chelva, the front line in Banyoles was full of national champions' jerseys, such as those of Romanian Vlad Dascalu, Polish Bartolomej Wawak, Brazilian Henrique Avancini, Czech Ondrej Cink, South African Alan Hatherly and Spaniard David Valero.
But of all of them, it was the Polish rider Wawak of the Kross Orlen team who took the lead of the race from the initial loop and led a large leading group that included Henrique Avancini and Alan Hatherly of Cannondale Factory Racing, Sebastian Fini of KMC Orbea, Dascalu of Trek Factory and Filipo Colombo of BMC, among others.
The terrain was very dry and fast, which meant that any mistake forced the participants to put their foot down and lose several positions in a few seconds. The terrain was so loose that in the uphill rock garden area no cyclist tried to climb it on the bike.
It was on the second lap when South African Alan Hatherly, as he had done a week earlier in Chelva, launched an attack that only Swiss Filippo Colombo could follow. The pair got on well and in one lap opened up a gap of 25 seconds on the chasing group.
At the start of lap 3, the gap opened by Hatherly and Colombo seemed to have sealed the race, but there was still a long way to go and the riders behind knew how to organise themselves to cut a lot of time in just a few kilometres.
The last lap started with a completely new race in front of a group of 5 riders composed of Alan Hatherly, Filippo Colombo, Thomas Litscher, Ondrej Cink and Titouan Carod. And 15 seconds behind was a large chasing group led by David Valero. The entire podium was to be decided on the final lap.
Ondrej Cink could not keep up with the pace and was the first to drop. Titouan Carod and Thomas Litscher, both from BMC Racing Team, launched a joint attack that left them alone in the fight for the victory.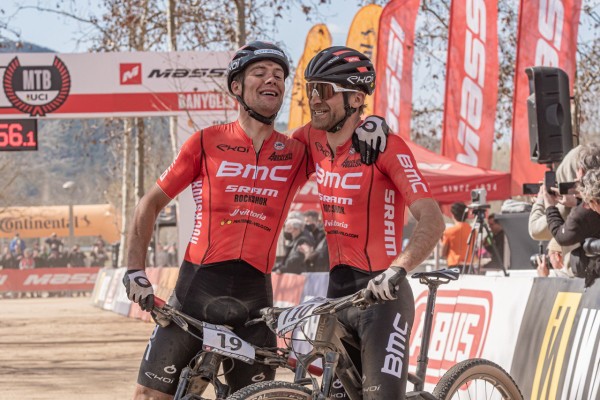 In the end it was the Frenchman Titouan Carod who took the victory. Filippo Colombo finished second and Thomas Litscher closed the podium.
Results SuperCup Massi Banyoles 2022
CAROD Titouan FRA
COLOMBO Filippo SUI
LITSCHER Thomas SUI
HATHERLY Alan RSA
CINK Ondrej CZE 
BRAIDOT Luca ITA
DASCALU Vlad ROU
ULLOA AREVALO Jose Gerardo MEX
AVANCINI Henrique BR
WAWAK Bartlomiej POL