This adapter is ahead of the future SRAM direct clamp
British company Ratio Technology, a specialist in upgrade kits for cycling components, has surprised us by showing on its Instagram account a new prototype that would allow to adapt the current SRAM rear derailleurs to the brand's next standard with direct clamping, which we remind you has not yet been presented.
Ratio Technology's prototype anticipates SRAM's next rear derailleur direct clamp
At the last XCO World Championships in Les Gets there was a major innovation that many of SRAM's top riders rode, a new SRAM AXS rear derailleur that dispenses with the classic frame mounting hanger and is mounted directly to the frame.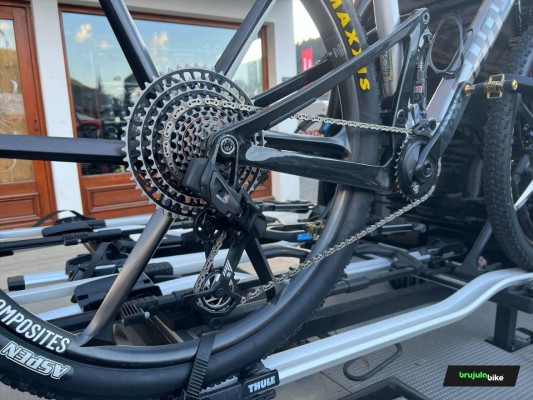 This is a major development that is not yet known, but we assume that it will be linked to the presentation of a complete new groupset.
In order to adapt to this new future standard, the company Ratio Technology has just posted a photo on its social networks showing that they have already developed a part that can be used to modify current SRAM rear derailleurs, even mechanical ones, so that they can also be directly attached to the frame.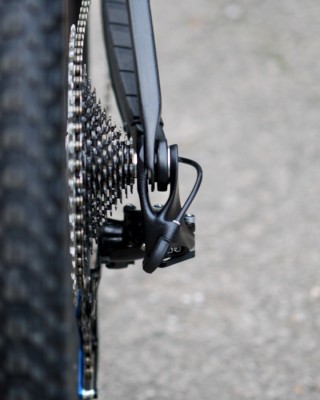 Ratio Technology components have a reputation for reliability and Dangerholm himself has already used them in some of his set-ups, but in this case, for both SRAM and the Ratio prototype, resistance seems to play a key role in gaining the trust of users. We don't yet know what qualities they will have to withstand shocks and impacts without having to replace the entire rear derailleur in the event of breakage.
What does seem clear is that the Ratio component could have a much lower price if we want to upgrade our rear derailleur to the future SRAM standard, so just for that reason we will keep an eye on its evolution.