First images of the new Pinarello mountain bike
It's here, these are the first images of the Pinarello mountain bike that has been so much talked about for months. Tom Pidcock debuted this full suspension prototype yesterday at the Gueret French Cup and took it straight to the podium with his third place finish.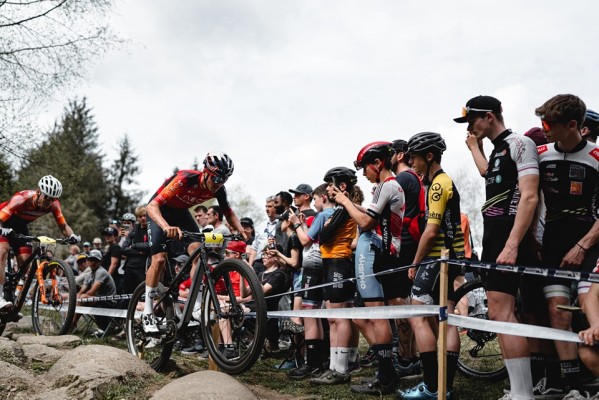 Pidcock debuted the Pinarello MTB full suspension prototype in competition
The images are from the race organization itself and the INEOS Grenadiers team and in them you can see a full suspension mountain bike with the classic prototype aesthetics with which the brands intend to hide some forms until its final version. There is no doubt that this is the mountain bike that Pinarello announced more than a year ago that it was developing for INEOS.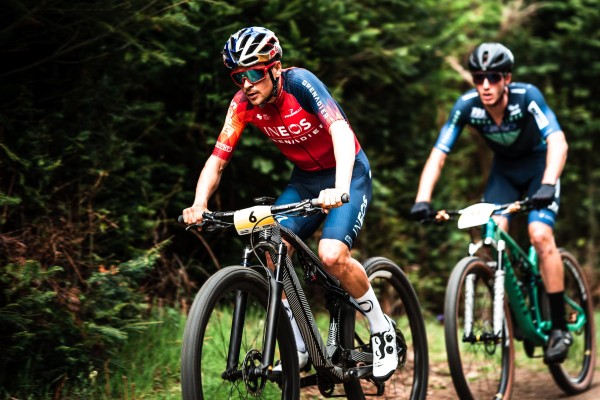 In the images we can see that it is a frame with very straight lines, with robust tubes and the shock absorber located horizontally completing what looks like a monopivot system. But what stands out most about this prototype is the huge opening above the bottom bracket that seems to form a third triangle in the frame.
The suspension system appears to be the electronic SR Suntour that Pidcock has been testing for the past two years and its integrated handlebars are from Most, Pinarello's component brand.
There is no doubt that in a few hours we will have more images of this Pinarello prototype, as on Sunday it is the turn of the Gueret XCO race and there both Pidcock and Pauline Ferrand Prevot are expected to race with this new Pinarello.
We recall that since Pidcock signed for INEOS Grenadier in 2021, he was the only rider on the team who competed in mountain biking, and as Pinarello, INEOS' bike sponsor, had no model in its catalog, the British rider has been racing with a camouflaged BMC while the Italian manufacturer developed a new model for him. The idea was for this Pinarello to be completely finished for the Paris 2024 Olympics where, if nothing goes wrong, it will be ridden by both Tom Pidcock and Pauline Ferrand-Prevot.