All waterproof garments are going to change
The presence of PFC compounds in many waterproof membranes has led Gore to make a move, surprisingly stopping the production of Gore-Tex Shakedry fabric, its most advanced membrane, which is used in some of the best winter cycling garments on the market.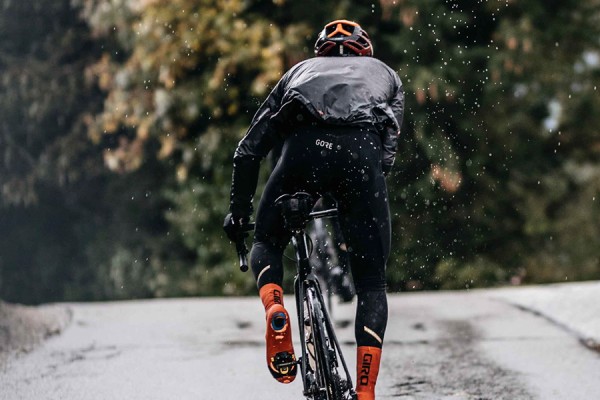 Gore commits to health and environment by initiating a PFC-free production
A few days ago, totally unexpectedly, Gore, the company that manufactures some of the best waterproof and windproof membranes on the market such as WindStopper or its famous Gore-Tex, announced the stop of the production of Gore-Tex Dry, the most advanced fabric they produced and which is the basis of some of the best and most expensive winter jackets.
Despite the few details provided by the brand regarding this fact, the real reason for this decision was gradually revealed: Gore is committed to making all its products PFC-free by 2025. The first big step has been to cease production of Gore-Tex Shakedry in order to devote those resources to innovation that will allow them to create new membranes with similar performance but free of PFC compounds.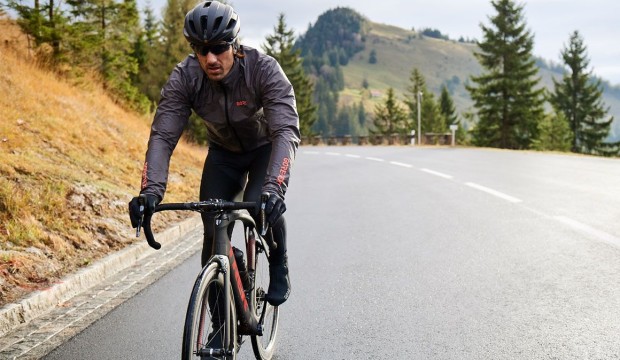 A direction that will presumably be followed by the rest of the references in the Gore catalogue, which to a greater or lesser extent use PFCs as a complement to Teflon, not to be confused with PTFE or polytetrafluoroethylene, as Teflon is technically known, which forms the basis of their membranes. PFCs improve the properties of waterproof and breathable membranes by adding greater water and grease repellency.
Gore is the largest supplier of fabrics containing Teflon-based waterproof/breathable membranes, along with other companies such as Polartec, eVent and some others, in addition to the membranes that some brands develop exclusively for their products.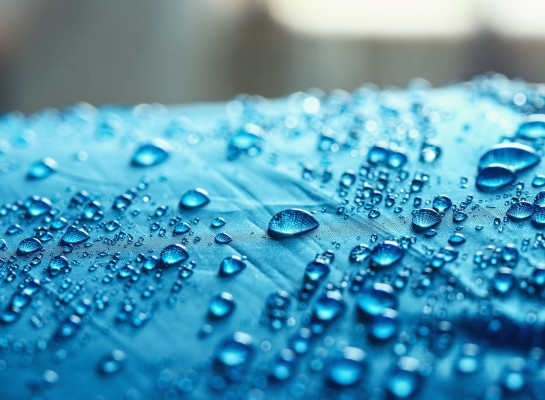 This commitment to the elimination of PFCs makes manufacturers face the dilemma of either continuing to rely on Gore and the membranes they can provide to replace Gore-Tex Shakedry or other membranes that will soon be affected by this policy, or, on the contrary, looking for another supplier that will provide them with a product in accordance with the performance they are looking for in their garments.
In any case, this action on the part of Gore raises awareness of the need for the textile industry to adapt its materials and production processes at a time when the industry is under scrutiny for the environmental non-sustainability of its methods and products.
What are PFCs?
The reason for this rejection of PFCs or perfluorocarbons is that they are toxic compounds known as endocrine disruptors, i.e. chemicals that affect the body's hormone production and whose presence is also associated with fertility problems and even various types of cancer.
These compounds, although they are used fixed to the fabrics of garments, are released into the environment as they are used, entering the trophic chain as they are very persistent elements. In fact, their use is regulated and their use has been banned, for example, in food packaging.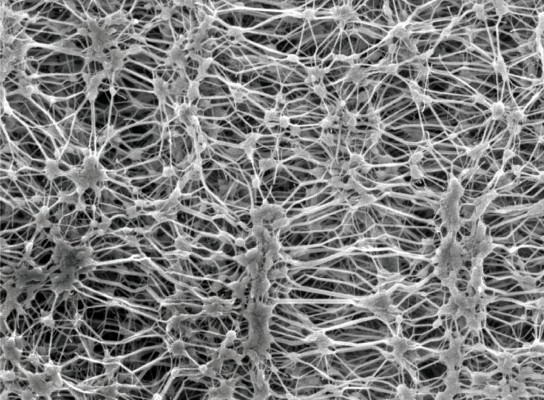 However, it has continued to be used in the technical textile clothing sector as a complement to the properties of Teflon membranes that add waterproofing and breathability to clothing designed for use in the mountains or for cycling.
Brands such as Castelli have already been applying this ecological awareness, replacing the Gore-Tex Shakedry membrane with the self-developed Microshell membrane, a microporous membrane that in this case uses polyurethane in its production.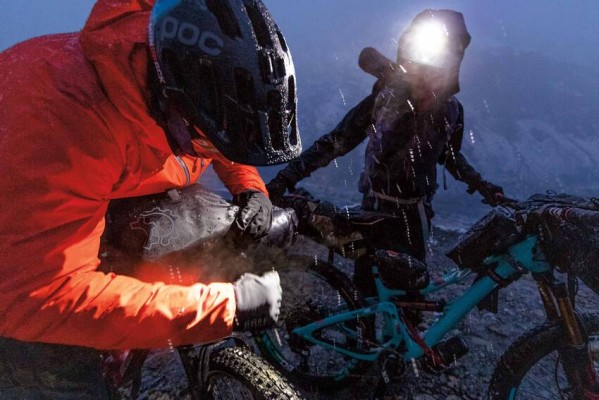 Others such as Rapha have also committed to progressively eliminate PFCs from their products, although still without a clearly defined alternative. Meanwhile, some companies such as Poc have already been working for several years to eliminate PFCs from their garments, using polyurethane, like Castelli.
These moves could be an image-washing manoeuvre at a time when the textile industry is in question, but they will undoubtedly be appreciated if they manage to create sufficient awareness to eliminate PFCs from the products we use.