Peter Sagan signs for TotalEnergies
It had long been assumed by many that Slovak Peter Sagan would ride next season with the TotalEnergies jersey, and the two parties have just made it official.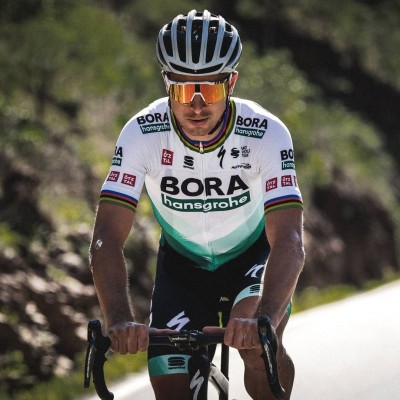 Peter Sagan signs for TotalEnergies
After the announcement of Peter Sagan's departure from Bora, the TotalEnergies team did not wait to announce its star signing. The three-time World Champion will ride for the French team for at least the 2022 and 2023 seasons.
"He is undoubtedly the most popular rider in the world, he is an exceptional talent, he makes us change dimension," said Bernaudeau, Team TotalEnergies manager.
Sagan, who is recovering in Monaco from an injury suffered during the Tour de France, has described his signing as "This new adventure is very exciting." And he added: "Jean-René is a manager who wants to change the lines in the world of cycling, I hope to be able to help this team to achieve it, and to win many races under these new colors." "For now, of course, I remain focused on the end of season goals with my current team, and I will join my new formation with a winning spirit this winter!"
With a move to a UCI Pro Team, the second tier of road cycling, Sagan's calendar will be conditional on the team's invitations to certain top-level races.
Although it has not yet been announced, it would not be unusual for the big "S" brand to continue to be part of Peter Sagan's kit, which would mean a change of bikes for TotalEnergies.