New Van Rysel RCR and RCR Pro: the best of the brand in aerolight
Van Rysel, Decathlon's high-end road bike company, is preparing its arrival to the professional peloton with its RCR, a bike that follows the current trend of combining aerodynamics and lightness in the same bike and that, as with its mountain bike models, world cup level leaders, promises to be a big hit in the coming season.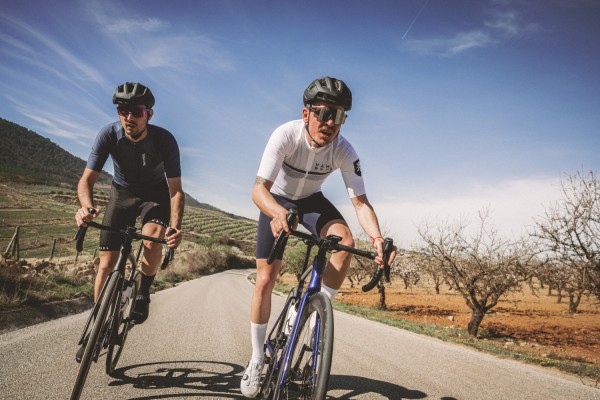 Highest quality and best price go hand in hand in the new Van Rysel RCR
Although there is still no official confirmation, all the rumors in the world of road cycling point to the return of Decathlon to the professional peloton with a powerful investment in the AG2R team to which it would also supply its bikes. The renewed road range was presented at the beginning of the year, showing the brand's ambition and we can already enjoy its maximum exponent in road bikes.
The RCR is a pure and hard competition bike, without mediocrities and, as such, it has based its general design lines on the current market trend in which it is essential to combine lightness and aerodynamics in the same machine.
For the most complicated part, the aerodynamic development, Decathlon has worked hand in hand with the French National Office for Aerospace Studies and Research, better known as ONERA, an organization that counts among its achievements the development of the spectacular Rafale fighter jet or the aerodynamics of the future launcher of the European Space Agency, the Ariane 6, whose first flight is scheduled for next year.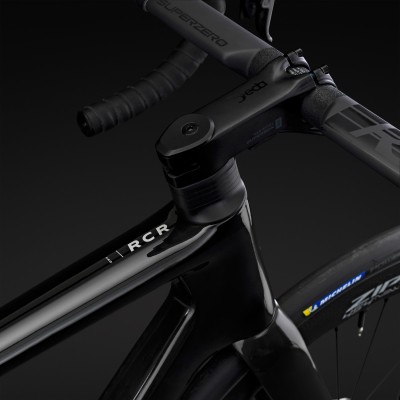 ONERA has applied all its aerodynamic know-how and the development possibilities offered by its facilities, wind tunnel included, to find the best balance between optimal aerodynamics but without large tube volumes that would ultimately penalize the weight of the bike.
Proof of the result obtained is that the RCR frame manages to stop the scales at a tremendously competitive 790 g. By the way, at this point, it is worth mentioning that Van Rysel will have two versions of this frame, both sharing identical molds but with different levels of carbon fiber quality, the RCR and the RCR Pro, the latter being the one with the best performance and the one that, presumably, will be used by the AG2R team next season.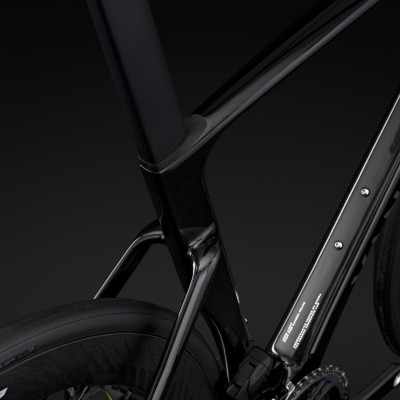 Decathlon will offer 4 setups of this Van Rysel, without skimping on components thanks to its collaboration with the Italian firm Deda, which is responsible for supplying the frame of these bicycles.
Van Rysel RCR: setups and prices
RCR Pro Red AXS Power
Price: 8,500 €
Frame: RCR Pro
Groupset: SRAM Red
Wheels: Zipp 454 NSW
Tyres: Michelin Power Cup
Handlebar: Deda Superzero RS
Stem: Deda Superbox EVO
Saddle: fi'zi:k Argo
RCR Pro Ultegra Di2
Price: 5,500 €
Frame: RCR Pro
Groupset: Shimano Ultegra Di2
Wheels: Shimano Ultegra C36
Tyres: Michelin Power Cup
Handlebar: Deda Superzero RS
Stem: Deda Superbox EVO
Saddle: fi'zi:k Antares
RCR Force AXS Power
Price: 4,800 €
Frame: RCR
Groupset: SRAM Force AXS
Wheels: Zipp 404 Firecrest
Tyres: Michelin Power Cup
Handlebar: Deda Superzero RS
Stem: Deda Superbox EVO
Saddle: fi'zi:k Antares
RCR Rival AXS Power
Price: 4,200 €
Frame: RCR
Groupset: SRAM Rival AXS
Wheels: Zipp 303s
Tyres: Michelin Power Cup
Handlebar: Deda Superzero RS
Stem: Deda Superbox EVO
Saddle: fi'zi:k Antares