Decathlon takes a higher level with its new range Van Rysel 2023
Decathlon presents the bikes of its Van Rysel brand that we will be able to see in its stores in the coming months and that come with interesting surprises. We can sense the clear intention to turn these bikes into top level machines and provide them with the same reputation as other reference brands in the market.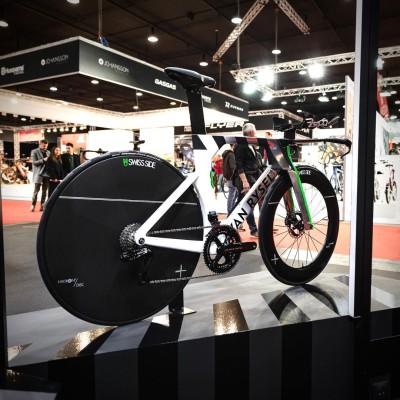 Decathlon upgrades its Van Rysel bikes in 2023
The Velofollies show held in Kortrij, a Belgian town on the French border, near Lille, where Decathlon has its headquarters, was the place where the well-known French sporting goods chain showed the bikes that will make up the range of its Van Rysel brand, which identifies its collection of sportier bikes as opposed to B'Twin, reserved for a product concept oriented to a more recreational use.
A total renewal of its range and that leaves us with some details that seem to augur that Decathlon is looking to return to top-level competition next season, a fact that has not occurred since the early years of this century, when the AG2R team used its bicycles.
Ready to break the clock
The great novelty that could be seen at the Kortrij show was undoubtedly its XCR model, the first time trial bike created by Van Rysel, a machine with a totally modern design created in collaboration, in the aerodynamic aspect, together with the experts of Swissside.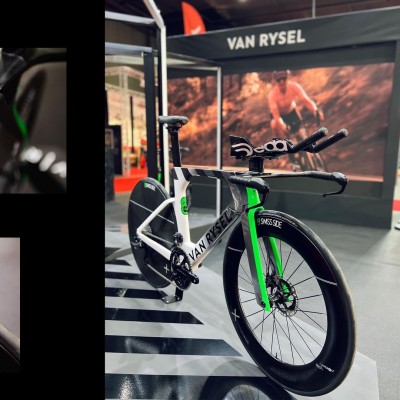 Although it does not yet appear among the time trial bikes approved by the UCI for use in road racing, it has dimensions and layouts designed to comply with the rules of cycling's highest body, so we imagine that this process will only be a matter of time. In fact, the logo on its top tube, which reads "UCI 2023 World Championship Ready to Win", makes the intentions of this model very clear and suggests its presence in competition for next season.
This new XCR is expected to be available in your stores in early 2024 and will be priced at approximately €5,500 to €7,000 depending on the available setups.
Competition genetics
Also new is the RCR model, which will be its top-of-the-range road bike. A model that, following market trends, features the increasingly common aerolight concept, in other words, multi-purpose, lightweight bikes that take into account the necessary aerodynamic qualities.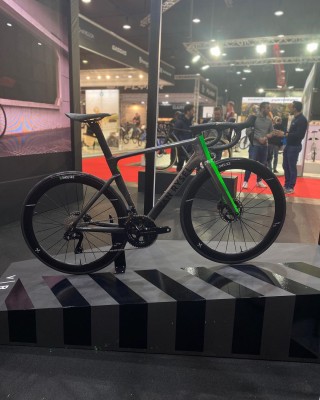 Van Rysel uses tried and tested design solutions, such as truncated airfoil tubes, in this case with a very low cross-section to keep the weight down. Low-anchored rear triangle stays, a deep head tube design, trying to improve wind penetration and, of course, fully internal cable routing from end to end.
The setup that Decahlon showed us of this Van Rysel RCR at the Kortrij show was a real masterpiece, with a complete Dura-Ace groupset and spectacular Swissside wheels. In any case, we will have to wait until April, when it is expected to go on sale, to know the final set-ups that, according to brand sources, will range between 4,000 and 9,000 €.
Ready to get down in the mud
Although Van Rysel already had a great cyclocross bike in its catalog, in this 2023 comes the turn of renewal in what will be the RCX II, second generation of its bike for this discipline. A machine that will arrive in stores in May and that comes backed by the podium achieved by the French rider Joshua Dubau in the national championships in the recently completed season.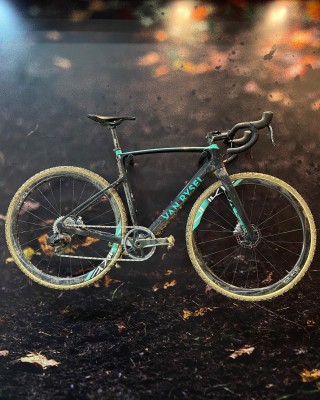 Like all other Decathon products, this bike democratizes access to a top-level cyclocross machine thanks to attractive prices that, for this new bike, are estimated to be in the range of €2,000 to €3,100.
For all audiences
The Van Rysel range goes beyond pure competition. Without neglecting a sporty approach, the NCR is an affordable entry-level model that adopts the increasingly common approach of the new gran fondo bikes that the various brands are launching.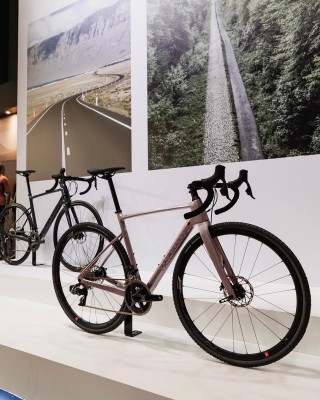 This NCR is a bike with a relaxed geometry and with wheel arches wide enough to be able to mount tyres with lugs and to be able to perform a light gravel use. Undoubtedly, a fantastic alternative for those who enter the bike without a clear idea of the type of cycling they are going to practice and that have in this model a machine suitable for a variety of situations and for a price really content that will go from 1,600 to 2,850 €. The Van Rysel NCR will be in stores in just a few days, as it is scheduled to go on sale in March.
Vision of future
The last bike that could be seen at the Velofollies show is not a model that will soon be in stores but a Concept Bike in which Van Rysel has explored some new technologies that, who knows, may be applied in the future to the manufacture of bicycles.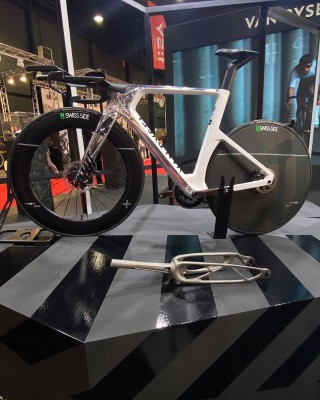 Built in collaboration with Autodesk, artificial intelligence has been used to generate the design of this PNPL 3.0, which is built using aluminum 3D printing, a technique that we remember for being used in the Pinarello track bike with which Filippo Ganna broke the hour record a few months ago.
In this bike, Decathlon has sought to value, beyond performance, the possibilities of 3D printing when creating any part or component of the bike, as well as the customization options that this technology opens up.