New SCOTT Contessa 2023 road and MTB collection
SCOTT has unveiled the new Contessa collection for 2023. The Swiss firm presents four bike models and renews the closet with several pieces of clothing and equipment in its women's product range.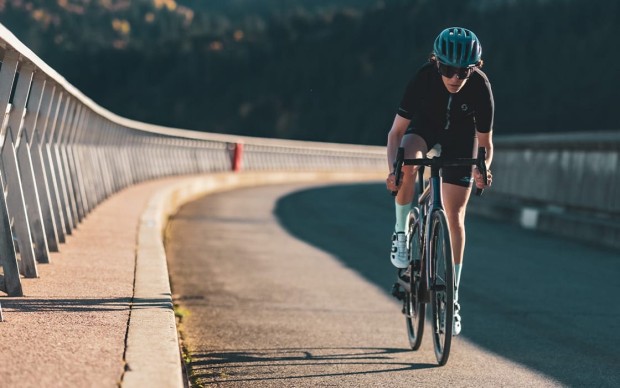 SCOTT Contessa 2023: new products in the women's collection
Normalizing women's cycling has been one of the great advances that, especially in recent years, has gradually been established throughout the sector.
SCOTT is on time and lands in 2023 with its third Contessa Signature Collection, the range of products designed specifically for the female audience. According to Gina Laumanns, the brand's clothing designer, "the feminine cuts, colors and details emphasize the needs of women in the cycling community".
The Swiss have four bike models in the new catalog: two MTB (one of them e-bike), one road bike and one electric gravel bike. In keeping with the differences in physiognomy between men and women, the women's bikes are characterized by specific contact points.
This is how the Syncros Contessa saddles and handlebars have been designed. While the former have taken into account that the contact points and position on the saddle may be different for female riders, the latter are smaller than on standard bikes to make the contact point more comfortable.
However, it's not all last-minute news. Some of these models were already presented at the end of last year. This is the case of the MTB, which comes with the 'featherweight' electric Lumen eRide 900 and the Genius ST 910 with integrated shock absorber.
On the other hand, 2023 will be the year for the Contessa Addict SE on road and the Contessa Solace Gravel eRide 15, an electric gravel bike.
All models come in a new color that, although named by SCOTT as 'unicorn purple', has a bluish tint and shares space equally with black.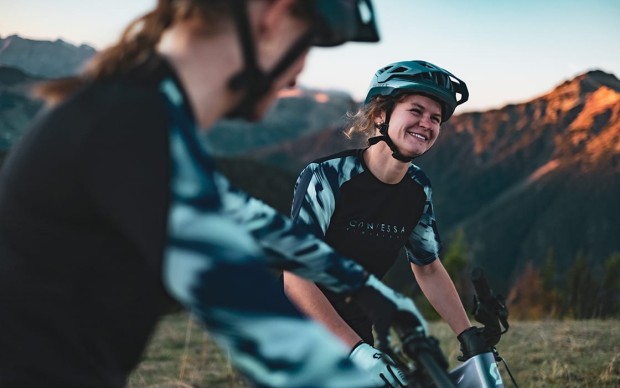 SCOTT Contessa 2023 apparel and equipment
SCOTT's premium women's brand also presents some clothing pieces for this season.
Among them, a bib shorts designed to adapt well to the female anatomy that, from the manufacturer, point out that it avoids straps on the breasts and that "the shape of the padding provides the best comfort and greater stability in the saddle".
The other products in the road range are a helmet, a jacket and shorts exclusively for gravel.
As for the MTB catalog, SCOTT shows its pride with a helmet that offers MIPS protection, adjustable visor and light weight. It also presents a long sleeve jersey with Porlatec Delta technology that takes into account the "body's natural cooling process".
You can find further information on the SCOTT website.