New or second-hand? Tips for buying your first road bike
When it comes to buying our first road bike, many questions come to mind. We can help you make the leap to thin tyres.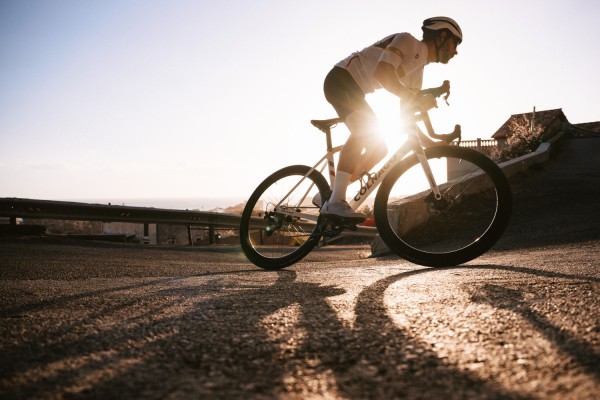 Complete guide to buying your first road bike
Although mountain biking is the preferred option for the vast majority of those who pedal every weekend, there is something about road cycling that makes us want to try it. Perhaps it's the sporting aspect and tackling tough mountain passes. Maybe it's the social aspect of riding in a group, or maybe it's the emulation of the professional cyclists we see on the Tour broadcasts.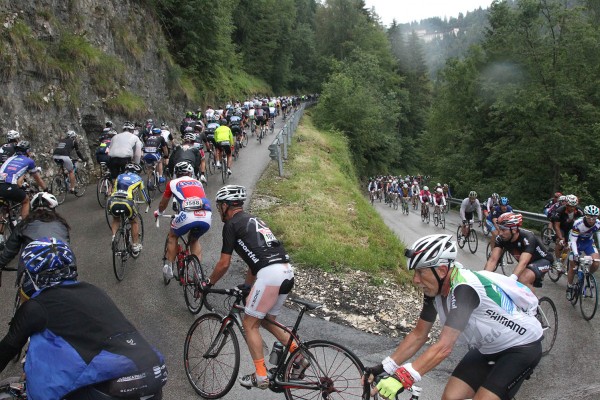 In any case, there are many mountain bikers, and even those practising other sports such as running, who one day feel the call of the thin wheels. Of course, the first step to practising road cycling is to have a road bike, and this is where the doubts begin with the avalanche of models, acronyms, groupsets, etc. But don't worry, you will discover that everything is easier than in the MTB world.
New or second-hand?
For the last few years we have been living in a period of evolution in road bicycles. The arrival of disc brakes has transformed the ranges of the different brands, so the usual recommendation to enter the world through a second-hand bike that allows us to spend less and try it out if we like this discipline may not be the best.
The bikes from a few years ago that we are most likely to find on the second-hand market are going to be models with conventional rim brakes, which is not a problem at first, as the brake bridges fitted to the bikes had more than enough stopping power, although, if we are used to mountain bikes, this may not be enough for the speeds that are easily reached on descents on the road.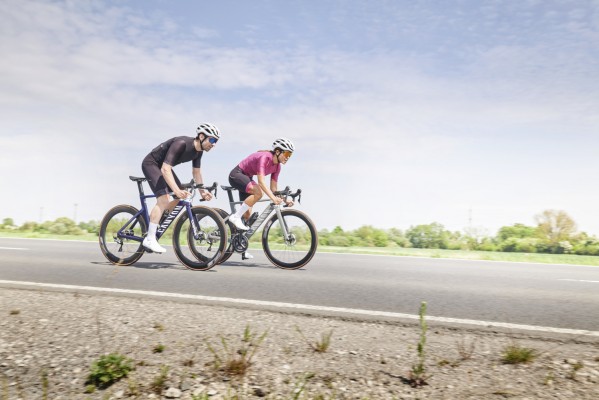 The evolution of groupsets should not be a problem either, as in a short time they have gone from 10-speed cassettes to the 12-speed cassettes of today's medium and high-end groupsets. However, both Shimano and SRAM maintain 10 and 11 speed groupsets in their catalogue, so the issue of spare parts should not be a concern for the moment.
The wheel arch of bikes from a few years ago can be more problematic. Until recently, the most common wheel size was 700x23. In recent seasons the trend has been to use wider tyres, 25, 28 and even 30 mm and, although the different brands retain the 23 size among the options for their main tyres, it is increasingly difficult to find availability in the shops and, in many cases, bikes from a few seasons ago do not accept more than 23 mm.
Something similar happens with wheels where the width of the rim has been growing making them incompatible with bikes from only 5 or 6 years ago.
In any case, buying second-hand will allow us to enter the world of road cycling without the expense of a new bike, which has been affected by the rise in prices of the last two years and, incidentally, to have access to a frame and a higher level of set-up than we would have on a new bike, with the added advantage, unlike what happens in MTB, that bikes suffer much less wear and tear with use, so it is not difficult to find models in perfect condition.
On the other hand, a new bike gives us access to the latest market trends even in entry-level models. We are referring to the disc brakes, wheels and wide tyres that we mentioned earlier, but also to geometries that are less aggressive than the ultra-sporty models that predominated a few years ago, to cable routing that gives a cleaner look to the bike or the ergonomics of current components such as saddles with cut-off tips, handlebars with a shorter reach and drop or the better grip of current gear levers.
What to consider when choosing your first road bike
Before we jump into buying a road bike, we need to consider how we are going to use it. For many, it will be a mere complement to their mountain bike on those days when the trails are muddy. Others will be looking for a machine on which they can train better, while others will want to prioritise this discipline.
Depending on the use we have in mind and the budget we have available, we can choose one range or the other.
Carbon or aluminium
In the world of road bikes, carbon is clearly established, with aluminium playing a secondary role in simple top-of-the-range bikes. Only a few manufacturers such as Cannondale, Trek or Specialized have powerful models with frames made of this material.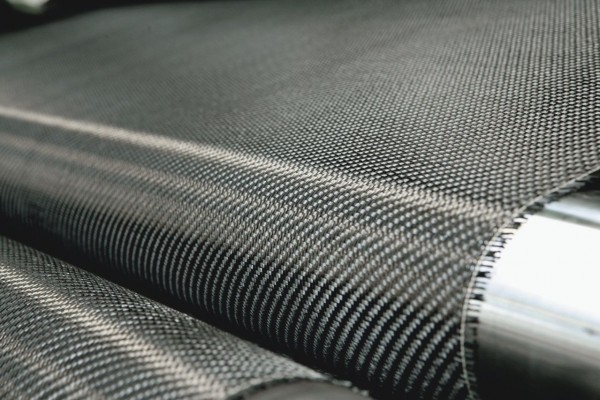 Of course, there are levels within carbon, and the fibres used in entry-level models, which are heavier and prioritise absorption over performance, have little to do with those used in top-of-the-range sports models, where the engineers' mantra is to ensure that every watt applied to the pedals ends up in the wheels.
Although of more casual use, we cannot forget the artisan manufacturers that still continue to produce authentic jewels in steel or titanium, an option that will allow us to have an exclusive and custom-designed bike.
Discs brakes or rim brakes
After the controversial introduction of disc brakes on road bikes, the situation seems to have normalised and, nowadays, almost all current models are available only with disc brakes. Only a few entry-level models continue to be equipped with traditional brakes, so if you are looking to buy a new bike, it makes sense to choose one with disc brakes.
The arrival of disc brakes has meant a clear increase in the average weight of road bikes, which in entry-level models means having to move a bike with a mass similar to that of some MTB hardtails. A factor to take into account if you are looking for a more sporty approach to the road world.
In the case of opting for second hand we may have more doubts. Even today, the availability of components for conventional brakes is still high, so we have the option of accessing a higher range model without fear of being out of stock, so acquiring a high-end model with rim brakes in this market could be an interesting alternative.
Equipment
Another trend in recent years has been to integrate all the elements of the bike with the argument of achieving an aerodynamic improvement. This means that in most cases we don't have to worry about the components mounted on our bike, as the seat posts are usually specific, following the aerodynamic profiles drawn by the seat tube, and the stems are also usually integrated into the structure of the bike, including the specific cable routing used by each model.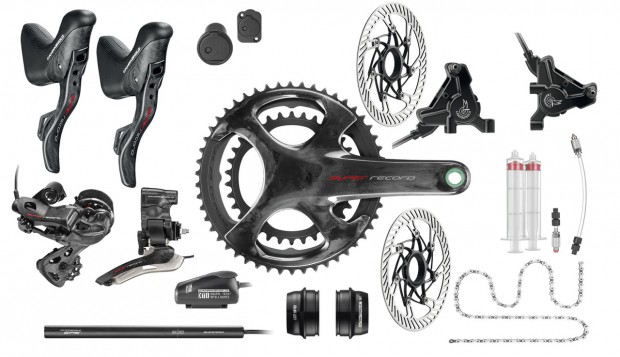 The groupset and wheels are therefore the main elements in defining the level of the bike. Shimano and SRAM share the groupset market, with a clear commitment in the upper segment to Di2 and AXS electronic shifting respectively. The American firm has extended this technology to the mid-range with the recent addition of its Rival AXS groupset. There is also the option of Campagnolo, a legendary brand in the road sector but which has progressively lost preponderance in the standard set-ups and is nowadays only found in a few top-of-the-range models. The scale of groupsets among the three brands, from highest to lowest level, is currently structured as shown in the following table:
Shimano

SRAM

Campagnolo

Dura-Ace Di2

12-speed

Red eTap AXS

12-speed

Super Record EPS

12-speed

Dura-Ace

12-speed

 

 

Super Record

12-speed

Ultegra Di2

12-speed

Force eTap AXS

12-speed

 

 

Ultegra

12-speed

Force

11-speed

Record

12-speed

105

11-speed

Rival eTap AXS

12-speed

Chorus

12-speed

Tiagra

10-speed

Rival

11-speed

Centaur

11-speed

Sora

9-speed

Apex

10-speed

 

 

Claris

8v-speed

 

 

 

 
When it comes to wheels, manufacturers tend to fit basic models from DT, Mavic or their own brands until well into the mid-range. It is from there that carbon makes its appearance and we can find aerodynamic options.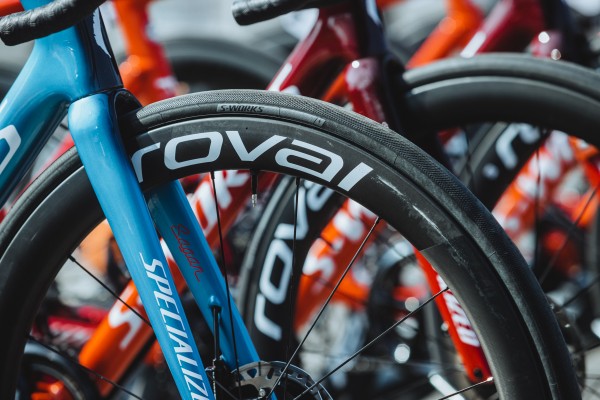 The tube and tyre system still predominates in this world, although more and more brands are opting for wheels that are compatible with tubeless systems. On the other hand, on bikes from a few seasons ago it is possible to find tubular wheels, the prevailing system at a competitive level until a couple of seasons ago.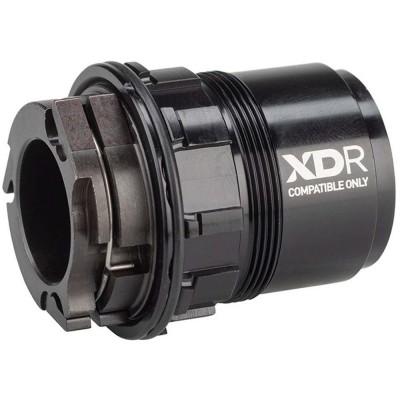 An important aspect as far as road wheels are concerned is the rear hub. Firstly, compatibility with the number of sprockets, which can limit a future upgrade if we buy a second-hand model, and secondly, the type of hub, as each brand has its own: Shimano HG, Campaganolo or, the latest arrival, SRAM XDR.
Size
Choosing the right size is always essential. On the road, however, it is much more important than on a mountain bike because the position we adopt on the bike is much more static and is maintained for a longer period of time.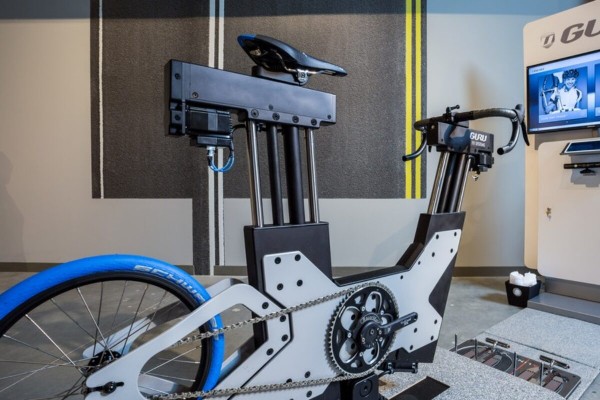 The totally different geometries between road bikes and MTBs mean that the usual references are no longer useful, starting with the fact that sizes are usually referred to in centimetres instead of inches, although it is increasingly common to find brands that refer to the size as S, M, L... which unifies the denominations a little.
Here you can take a look at our guide to choosing your bike size.
Our recommendation is to perform a biomechanical study prior to purchase where we will be placed in our ideal position on a machine capable of simulating all the bikes on the market and check how the candidates adapt to our physiognomy.
What will we use it for?
In road cycling, there is not as much variety as in mountain biking, where the gap between a XCO bike and a DH bike is quite considerable. In principle, all road bikes can cope with all situations encountered on the road.
However, there are several types of bikes that are better suited to different situations. The clearest case are the endurance or gran fondo models, which have slightly more relaxed geometries that make the bike more stable and easier to ride, perfect for those who are new to thin wheels. This is why almost all bikes in the entry level segment have this type of geometry.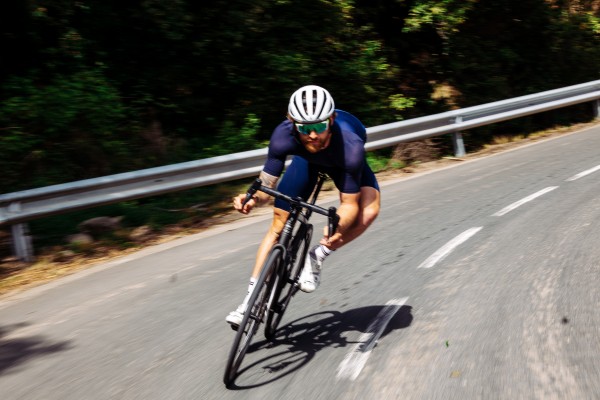 At the top end of the range, the focus is on sporty bikes, models derived from racing, where the frames are designed for nervous, fast-reacting bikes that place the rider in an aggressive position for less wind resistance and better application of power.
In this segment bikes have two approaches: those that seek the best aerodynamics and have aero tubes and high profile wheels that find their best terrain on the flat. At the other extreme we have the pure climbers, with low profile tubes that allow a lower weight and lower profile wheels, quicker to react and lighter. If we move mainly in mountain areas, this type of bike will adapt better.
In recent seasons both extremes have been diluted with climbing bikes that hide their cables and receive slightly aerodynamic tubes and, on the contrary, rolling bikes whose frames are restrained so as not to excessively increase the weight.
So, once you have seen all this, our recommendation is that you first have a clear idea of the budget you have available and then make a good and honest evaluation of the use you are going to give it. From there you will only have to look at the options of your size that are on the second hand market or take a look at the catalogue of the brands filtering by price.