New Magura Vyron MDS-V3 wireless seatpost
Magura has presented the third version of the Vyron, the MDS-V3. This is a wireless aluminium dropper seatpost that the German company has released in four travels - 100mm, 125mm, 150mm and 175mm - available in two diameters, 30.9mm and 31mm. It weighs about 740 grams between the seatpost and controller and costs 579.90 euros (price in Germany).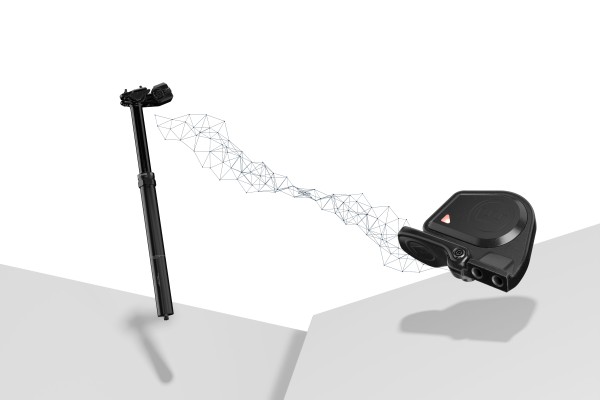 A wireless dropper seatpost that doesn't need to be charged and is well protected
Dropper seatposts have been a reality in MTB for some time now, and there is already speculation about their conquest of the road as well.
One of the biggest bets that Magura has made for this new Vyron is to make it work with a battery. This means you don't have to worry about charging it, but only have to replace it when it runs out, which the brand reckons will be after a year.
But all this would be useless if dust or water could damage the seatpost. The fact that the IP67 protection rating is one of the most celebrated points of the brand.
But what exactly does IP67 protection mean? The letters IP stand for Ingress Protection: a standard created to determine the degree of protection against dust and water for electronic devices that are so susceptible to them.
So the numbers refer to the degree of protection against dust - the first one - and water - the second one. The first is measured on a scale from 0 to 6, so the Vyron MDS-V3 is fully protected against dust. The second number is on a scale from 0 to 9. A rating of 7 means that the seatpost is capable of withstanding brief immersions.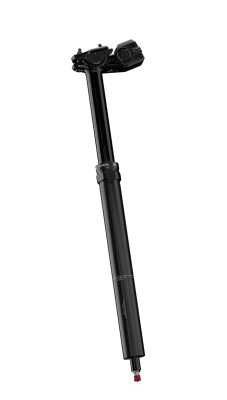 Many new things to report
Beyond protection, the new Vyron MDS-V3 is renewed to such an extent that it is to be understood as a version that improves handling and speed of action, according to Magura. Let's take it one step at a time.
Firstly, the new Magura Vyron works in a similar way to a conventional cable seatpost, i.e. it will adjust as long as the lever on the control is actuated. 
The speed at which the seatpost responds to the rider's commands has increased, thanks in part to the Bluetooth connection between the controller and the seatpost. 
To avoid the inconvenience of a slow-reacting seatpost, Magura guarantees a "perfect oil flow between the hydraulic chambers" so that the seatpost responds quickly to our demands.
As mentioned above, the available travels are 100mm, 125mm, 150mm and 175mm. However, to promote versatility and the possibility of mounting the seatpost on other bikes, the Vyron MDS-V3 allows with a small change to make everyone actually have two travel options. That is: from 175 mm to 150 mm and from 125 mm to 100 mm.
Technical details
MATERIAL: aluminium
LENGTH: 396 / 421 / 446 mm / 471 mm (depending on the travel variant)
ADJUSTMENT RANGE: 100 mm / 125 mm / 150 mm / 175 mm
TRAVEL OPTION: from 175 to 150 mm / from 125 to 100 mm
MINIMUM INSERTION DEPTH: 120 mm
SADDLE POSITION: 0 mm setback
BATTERY: replaceable | CR2 in seat post, CR2032 in remote
BATTERY LIFE: roughly one year of use
REMOTE CONTROL: Wireless remote control
MOUNTING: Compatible with single clamp, MAGURA Shiftmix & SRAM Matchmaker
DUST AND WATER SEALING: IP67 rating (protected against dust and brief immersion in water
WEIGHT: 700 g of the seatpost and 40 g of the remote control
PRICE (Germany): 579,90 euros.
You can find more information on the Magura website.