New Ere Research saddles with Confort trigger
The Swiss firm Ere Research presented its new range of saddles at Eurobike, incorporating its innovative Comfort Trigger and Dynamic Torsion Bar technologies for highly efficient and, above all, customizable saddles on the fly.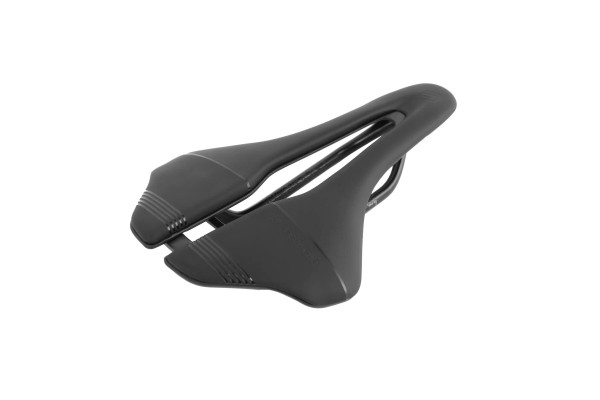 The adjustable saddle from Ere Research
To have a firm and efficient saddle when riding on roads and highways in good condition and that is flexible and absorbent when the road surface is uneven. That is the concept with which Ere Research, a Swiss firm of components and accessories, has presented its new Genus Pro CC saddle.
In addition to its excellent workmanship, with carbon rails and a shell also made of the same material on which a 5 mm thick polyurethane padding is placed, the first thing that catches the eye is the red lever at the bottom of the nose area.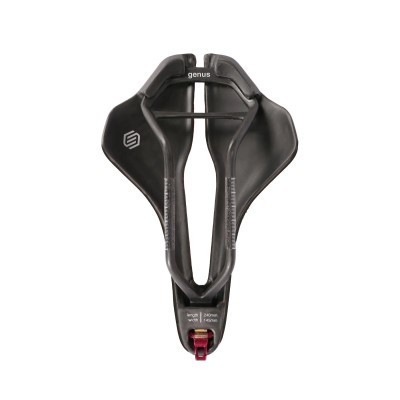 It is the so-called Confort Trigger, an adjustment that acts by putting more or less pressure on the rails in their insertion in this area, with three positions that we can easily operate on the move and that allow us to vary the force needed to flex the rails by 10 Nm, varying the behavior of the saddle between a great absorption or maximum firmness when we are looking for pure performance versus comfort.
To sustain the force applied to the rails by this device without deforming them, the rear part of the rails is joined by the so-called Dynamic Torsion Bar, a carbon sheet that holds them together and, as its name suggests, minimizes the lateral bending of the saddle, thus ensuring a more stable position on the saddle.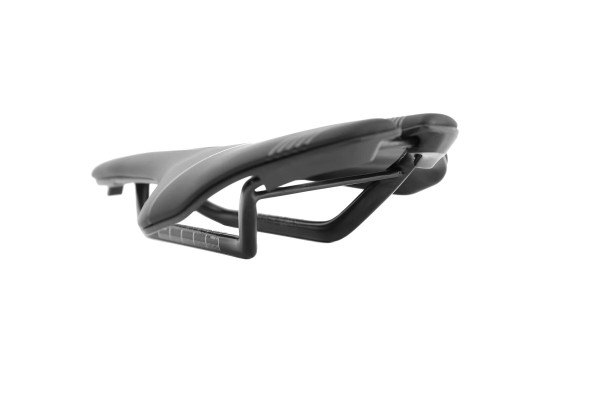 The Genus Pro CC saddle is part of the brand's Genus family of products, mainly oriented to sporty road use, although at Eurobike this technology was also applied to its Omnia saddles, with a cyclotourist focus; Tenaci, the line of products for gravel, and Explorator, saddles designed for day-to-day commuting.
Back to the Genus Pro CC, it has a competitive weight of around 125 g and will be available in 133, 145 and 157 mm widths to accommodate different types of riders. The Tenaci gravel saddle will be available in the two larger sizes. These saddles, on the other hand, maintain the classic long design instead of following the trend towards saddles with a shortened nose. The top-of-the-range Genus Pro CC version is priced at 299 €.