Orbea Factory Team presents its kits and bikes for 2023
We have already seen that the Orbea Factory Team has begun a new stage in which the squad has been completely revamped and with which it will make the leap to the UCI World Cup and other high-level competitions. A few days before starting their season in Chelva, they present the bikes and kits with which they will race in 2023.
Orbea Factory Team presents new bikes and kits
As it could not be otherwise, the Orbea Factory Team will again be recognized by its characteristic mint green, both in the kits and in the Orbea Oiz 2023 and Alma on which we will see David Campos, Pierre de Froidmont, Anne Tauber and Luca Martin racing.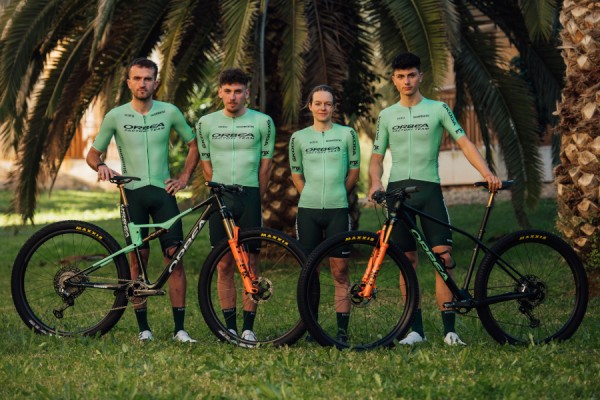 The bikes have been customized through Orbea's MyO program, so anyone can buy both models and customize them in the same way at no cost. Rarely is it possible to have access to a bike with the same aesthetics as those that race in the World Cup.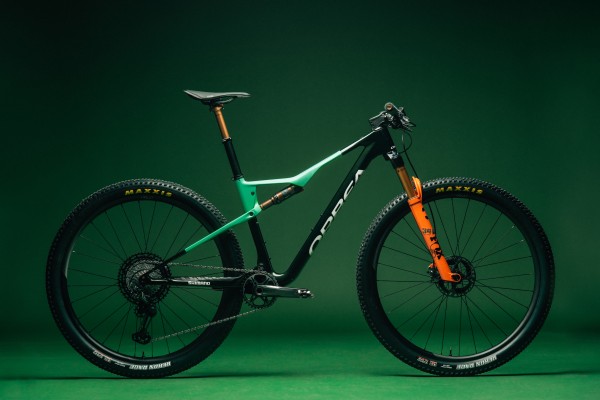 The bikes have been customized in dark green and mint colors, and are fitted with Fox suspensions, Oquo wheels, Shimano drivetrain and brakes, Maxxis tyres, Pro saddles and X-Sauce tubeless sealant and valves.
New kit by Hiru
For the third consecutive year, Hiru will be the brand that will dress the Orbea Factory Team with a new kit that debuts a mint green jersey combined with the dark green of the bib shorts.
The team will use Hiru's LAB range in competition, aimed at offering maximum performance, and the Advanced and Core ranges for training.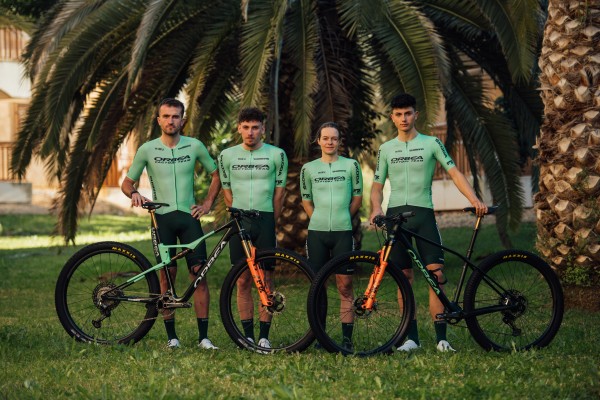 "The quality and possibilities that Hiru offers us are essential to face this new stage in high-level racing. It's also a priority for the team to work closely with this brand and with the other sponsors that support us in order to provide maximum value and vice versa," says Orbea's Sponsoring Manager, Iñaki Ucin.
All team apparel and kits will be for sale and available to the user community.
The OFT makes its debut in Chelva
Along with the presentation of the equipment for the 2023 season, the team also wanted to announce the powerful calendar that Anne Tauber, Pierre de Froidmont, Luca Martin and David Campos will have to face this year.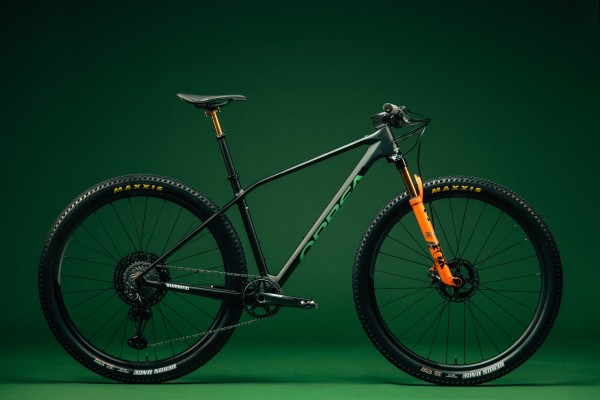 "Our schedule is ambitious. We want to be the reference in MTB World Cups and Championships, as well as in other races. 2023 is going to be very exciting," said Team Manager Pierre Lebreton.
The team will make its official debut at Los Internacionales de Chelva, in what will be its first competition in the new stage of the Orbea Factory Team. Where there will be a participation of the highest level, at the height of any World Cup.