How to watch los Internacionales de Chelva 2023
The Internacionales de Chelva will once again be the opening race of the 2023 XCO season. The organisation has announced the majority of teams and riders that will be present, and it has been confirmed that once again the race will have a starting grid very similar to that of any World Cup.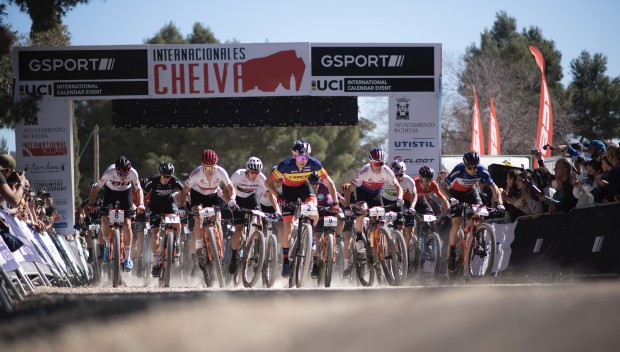 The town of Chelva will once again become the epicentre of the best XCO in the world on February 19th. As a novelty, in 2023 the UCI has granted the race the highest category that a race can have without being a World Cup, Hors Categorie, and it will also have live broadcasting through RTVE play that will bring the race to more than 200 countries.
But all this impact is no coincidence, as the best XC riders in the world will be in Chelva once again this year. You only have to take a look at the list of confirmed riders so far to realize that it can practically be considered a preview of the World Cup.
Teams and favorites for los Internacionales Chelva GS Sport Challenge 2023
The best teams in the world will be in Chelva the weekend of February 18-19 and you only have to take a look at the list to see that this is a World Cup level race: Lapierre Mavic Unity, MMR Factory Racing Team, KMC MTB Racing Team, Cannondale Factory Racing, Massi UCI Team, BH Coloma Team, La Nucia BH Coloma Academy, Orbea Factory Team, Specialized Factory Racing, Canyon CLLCTV, Primaflor Mondraker Genuins Racing Team, Serneke Allebike MTB Team, Santa Cruz Rockshop Pro Team, Sunshine Racers ASV Nals, Saltoki-Conor, Team 31 Ibis Cycles Continental, Trek Factory Racing XC, Trek Future Development, Trinity Racing MTB, Rockrider Racing Team, Varberg Mountainbike Team, Wilier-Pirelli Factory Team XCO, VCA Anjos KTM and RDR Italia Factory Racing, as well as the teams of Germany, Great Britain, Kazakhstan, Haiti, Norway and Nigeria.
As for favorites, the starting grid will be full of international stars, among which there are world champions, Olympic medals or many national champions. Among them, stand out names such as David Valero, number one in the UCI ranking, Olympic bronze medalist and 2022 world runner-up, Luca Braidot, two-time World Cup winner and current number 2 in the UCI ranking, Sebastian Fini, current European runner-up, Annie Last, world marathon runner-up and winner in Chelva, Vlad Dascalu, world under-23 champion, Evie Richars, 2021 world champion, Mona Mitterwallner, 2021 world marathon champion, Charlie Aldridge, world short track champion and world under-23 runner-up in 2022, Alan Haterly, seventh in the UCI ranking who already knows what it is to win in Chelva, Linda Indergand, Olympic bronze medalist, Natalia Fischer, 2022 European marathon champion, Simone Avondetto, world under-23 champion, Victor Koretzky, winner of several World Cup races and winner in Chelva, or Yana Belomoina, world cup winner and European champion. All these names are some of the most prominent, but not the only professionals who will meet in Chelva with a great track record worldwide.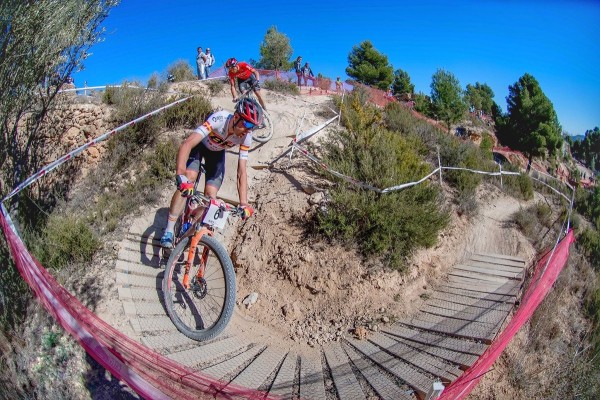 Dates and schedules of los Internacionales de Chelva 2023
Saturday, February 18th
Men U23: 11:15 h.
Women U23: 12:45 h.
Women Junior: 12:46 h.
Women Cadet and Master: 12:47 h.
Kids BTT: 15.30 h.
Men Cadet: 15:30 h. Men Master 50/60: 15:31 h. Men Master 30: 16:45 h.
Men Master 40: 16:46 h.
Sunday, February 19th
Men Junior: 08:45 h.
Women Elite: 10:30 h.
Men Elite: 12:30 h.