Jordan Sarrou joins the new BMC MTB RACING TEAM
A few weeks before the start of the season, there was still one important team that had yet to be presented and that has just been announced. The BMC MTB RACING TEAM 2023 arrives almost completely renewed and with the star signing of Jordan Sarrou, among others.
BMC MTB RACING TEAM 2023 renews for 2023
The manufacturer BMC Switzerland has presented the new team, highlighting that for the first time in its history, the team will be managed by the brand itself.
After two years with Julien Absalon at the head of the team, BMC MTB Racing 2023 will be led by Amael Moinard, the new Team Manager, with Alex Moos as Sport Director.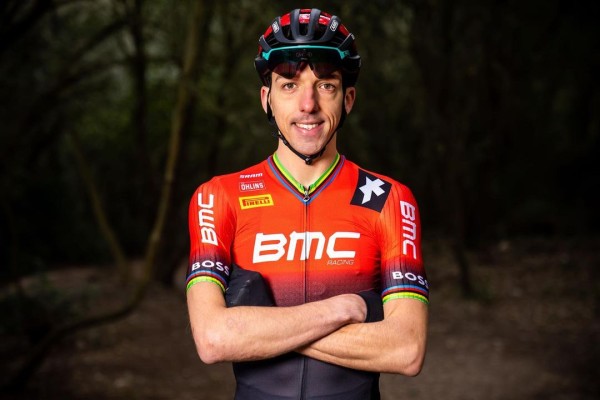 In terms of signings, the team has also undergone a profound renewal and after the departure of Pauline Ferrand-Prevot (INEOS Grenadiers), Filippo Colombo (SCOTT SRAM) and Mathias Azzaro (Rockrider Racing Team) the formation has been reinforced with the signings of Frenchman Jordan Sarrou, Swiss rider Steffi Haberlin and compatriot Janis Baumann.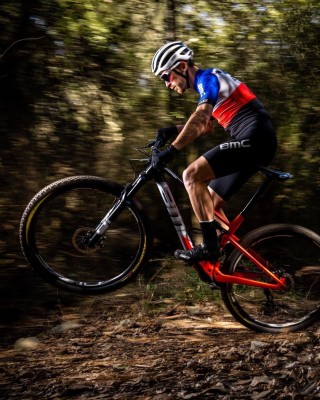 Sarrou thus returns to the brand with which he won the 2020 XCO World Championship and the line-up will thus be made up of Titouan Carod, Juri Zanotti, Jordan Sarrou and Steffi Haberlin in the Elite category, while Janis Baumann will compete in the U23 category.
Ohlins suspension and Pirelli tyres
In terms of equipment, the BMC MTB RACING TEAM will race with the new BMC Fourstroke 01 that was presented at the end of last season and that Carod was already able to put on the top of the podium. Here you can read all about it and its revolutionary autodrop technology. Although we could also see them racing with the rigid model, the BMC Twostroke 01.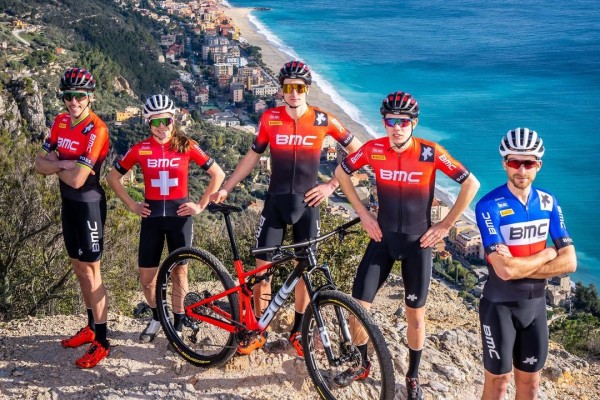 But among this year's renovations we also find new sponsors, such as the exclusive Swedish suspension brand Ohlins. In the first images we have already been able to see that they mount the 120 mm RXF 34 m.2 fork and a shock that might not be in the current Ohlins catalogue. Pirelli will be present on the tyres and Assos and ABUS will be new equipment partners.
The new BMC MTB RACING TEAM is still waiting to find out which event will be its debut race, and the entire team is currently in South Africa for a pre-season training camp.