How freestyle skiing gold medallist Mathilde Gremaud uses her bike in training
In these months when most riders are busy with other sports, SCOTT presents an interesting video from a different perspective. Olympic freestyle skiing champion Mathilde Gremaud uses her mountain bike and gravel bike as part of her preparation in the snow-free months.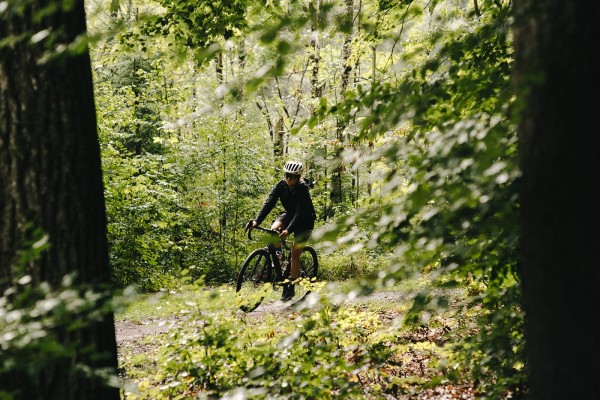 Mathilde Gremaud: "From the Slopes to the Trails"
As you can see in the video, the Swiss rider uses MTB and gravel as cross-training, but the truth is that rather than a forced activity, Gremaud is dedicated to enjoying her Ransom 910 and Addict Gravel, both in Contessa model, through the idyllic Swiss landscapes. This is how she explains it:
I like riding a bike because you can find the same fun as on skis, the flow is the same. The descents and jumps have the same extreme spirit as freestyle on skis. So I would say that during the summer, when I can't be on skis, it's very important to find the feelings I like, and cycling helps me to do that, it keeps me fit. On the bike you can also maintain your cardio while having fun in a Bikepark and discovering new places you didn't think you'd get to. There are so many things to discover that can happen on the bike. Of course it's not the same as standing on skis, but I do find the same sensations. For me it's quite similar.
En cuanto salgo con la bici, ya puedo decir que es un día perfecto :). Para mí, un día perfecto sería ir al bike park de La Berra (Suiza) para dar algunas vueltas. Es muy fácil acceder a él, ya que está justo al lado de mi casa. También me gusta rodar con mi bicicleta de gravel y recorrer senderos más fáciles o más tranquilos y llanos. Veo el ciclismo de montaña como una actividad más activa e intensa, mientras que el gravel es una buena opción para terminar la jornada o para relajarse y descubrir nuevas carreteras.