Mathias Fluckiger's suspension lifted and he will return to competition: "It's been the worst five months of my life"
The Swiss Olympic Disciplinary Committee has just lifted the provisional suspension imposed on Mathias Fluckiger last August for samples taken in June. The committee has ruled that it cannot be considered a positive result for doping due to the minimal amounts of doping found. 
Swiss Olympic Disciplinary Committee says Mathias Flueckiger did not test positive for doping and will compete again in 2023
On August 18th, just the morning before the European Championships, it was announced that Mathias Fluckiger had been suspended by his team and national team after an adverse test result at the Swiss Championships on June 5th. This marked the beginning of what Fluckiger considers to be one of the worst periods of his life.
The positive test was for Zeranol, an anabolic substance of veterinary origin, but the amount was so minimal that it could only be discovered by a special laboratory. From the beginning, the cyclist maintained that he was innocent and that the result should never have been considered positive under current anti-doping rules and the margins of error that are maintained for not counting false positives.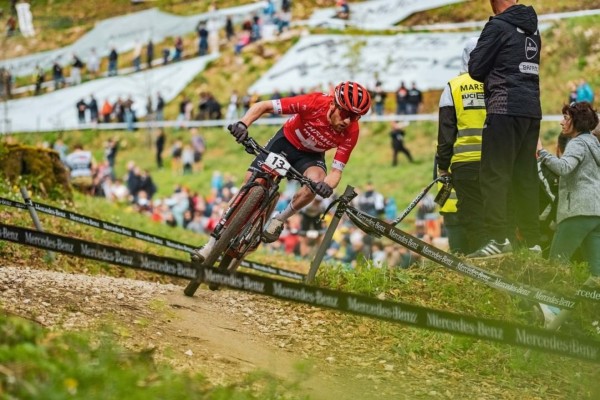 After appealing the result to the Swiss Olympic Disciplinary Committee with a detailed dossier, the Committee has ruled in favour of Mathias Fluckiger and has lifted the provisional suspension.
Thus, the Disciplinary Chamber decided to no longer consider Zeranol's test result as a positive sample. Therefore, the provisional suspension pronounced by Swiss Sports Integrity on August 18th is lifted after 120 days.
"I've never doped. The decision of the Disciplinary Chamber is an extremely great relief for me. It was the worst five months of my life. After months of waiting, which was extremely stressful, I am now again looking to the future with optimism. In terms of sport, I'm more motivated than ever and I'm working on my comeback every day," said a totally happy Flückiger.
The case is not yet definitively resolved
But this good news does not close the case as it is now back to the Swiss Sport Integrity (SSI) agency, which will have the final word. This is the same agency that imposed the provisional suspension after an abnormal result and will now have to examine the ruling of the Disciplinary Chamber together with the rest of the information for its final response.