Losing weight vs. gaining strength, which is better in cycling?
W/kg has become commonplace in cycling when describing a cyclist's performance, but which is more important?
Weight and strength, two ways to improve as cyclists
Since the early days of the sport, we all have in our minds the image of the extremely slim, skinny cyclist with perfectly defined leg muscles on the bike.
It is empirically clear to all of us that when it comes to pedalling as fast as possible when the road goes uphill, light weight is an advantage. An efficiency that the popularisation of the use of power meters and the science of sport and training have defined with the well-known relationship between weight and power.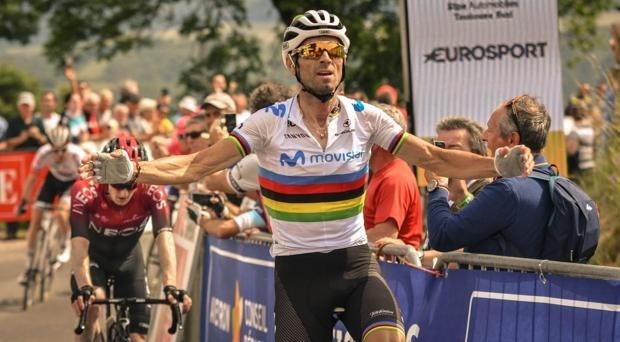 It is not just a matter of weighing little, but of being able to apply as much force as possible. A combination that, obviously, has limits, since increasing the strength that the cyclist is able to exert corresponds to an increase in muscle mass, which implies an increase in weight. On the other hand, weight reduction also has limits as the body needs a minimum of body fat, which is usually set at between 6 and 8%.
That is why the optimal weight of a cyclist involves many factors, first of all the physiognomy of the cyclist himself. In nutrition there are three different somatotypes. On the one hand there are the ectomorphs, those people who are naturally slim and who undoubtedly correspond to the typical image we have of a cyclist. At the other extreme are the endomorphs, individuals who tend to accumulate fat. The last somatotype is the mesomorphs, who are people whose genetics make them naturally muscular.
Typically, individuals do not fit into a single somatotype, but are usually a combination of at least two. If we focus on cycling, it will depend on where the cyclist fits in order to determine his or her qualities and decide whether to prioritise weight reduction or strength gain.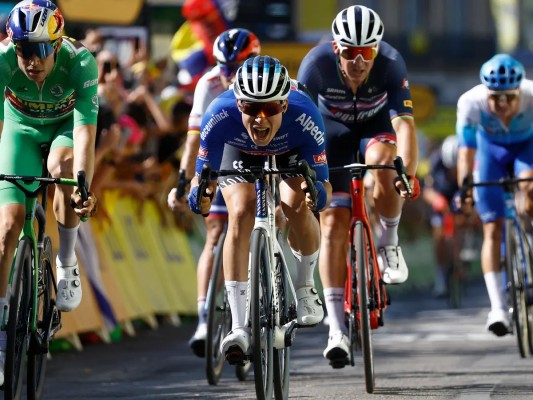 If we are talking about a cyclist who has to give his best performance in the mountains, a reduced weight will obviously mean less energy expenditure which, in the case of stage races, means that the cyclist can count on the necessary strength to maintain his level until the last day.
At the other extreme are the sprinters, who have to generate incredible power for just over 30 seconds. For them, weight plays no role and the force needed to generate more watts does.
In between are the all-rounders who do well in a wide variety of situations and excel in classics and other one-day races, rides that usually do not accumulate too much elevation gain and where high speeds are the common denominator.
This type of all-terrain cyclist has to combine both parameters in the right measure, being strong enough to manage on flat terrain where weight does not play a relevant role and, at the same time, maintain a sufficiently adjusted weight to overcome the small orographic difficulties, whether they are walls or hills that are usually included in these routes.
The Wout van Aert case
If there is one rider today who allows us to describe the power-to-weight ratio and how he could change his role by prioritising one or the other parameter, that is Wout van Aert.
According to public data, the Belgian is 1.90 cm tall and weighs 78 kg. This would rule him out from the outset to be among the best in the high mountains. In fact, he is a rider of pure power who has historically excelled in the cyclo-cross discipline and, after his jump to the road, has shown himself to be an excellent classicist and one of the best time trialists in the world.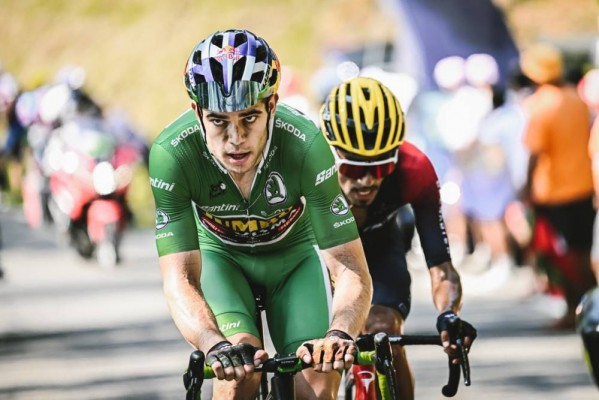 However, we have also seen him alongside the best during the Tour de France on the tough passes of the Alps and Pyrenees. We can bet that, in order to do so, he will have had to weigh at least 2 or 3 kilos less than the 78 that his official weight list shows. Otherwise he would have had to generate disproportionate power figures during, for example, the almost one hour climb of the Croix de Fer or the Galibier where we saw him work.
We have also seen him in breakaways where the tactical factor and knowing how to use the strengths of each rider at the right moment are more important. However, we will not see him with the favourites for the general classification in a final stage climb where the best riders in the world are capable of climbing at figures of around 6.5 W/kg.
However, we have been able to listen to those who postulated him as a possible winner of the Tour de France, although it was also pointed out that to achieve this he would have to focus his preparation on this objective and fine tune his weight to the limit, something that would undoubtedly prevent him from competing in sprints against the best sprinters in the world or giving us exhibitions such as his ride in the last 10 kilometres of the stage that finished in Calais.
Weight or strength, which do we keep?
To recapitulate what we have already explained, the answer to this question depends. We are not going to deny that losing weight within healthy parameters will always be an improvement that we could define as free as it does not require more effort than what is necessary to methodically take care of our diet.
On the other hand, generating more power, over a longer period of time, takes many months of training.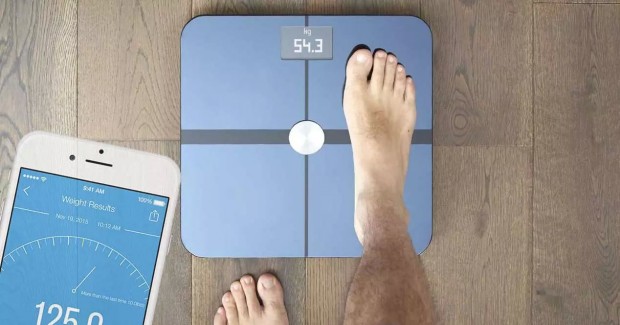 In any case, as we indicated before, prioritising one or the other parameter will also depend on our physical characteristics and the terrain in which we intend to excel. If the vast majority of our rides take place on the flat, the capacity to generate power will be more important than if we live in a mountainous area where we have no choice but to constantly climb and descend mountain passes.
Whichever way you choose to go, we recommend that you consult a nutritionist if your goal is to lose weight, to achieve it in a healthy way and to focus on fat loss rather than muscle loss, which would result in a loss of strength.
When it comes to working on strength and increasing our watts, there is nothing better than relying on a qualified trainer to plan our training sessions in order to achieve our goals with the best guarantees.