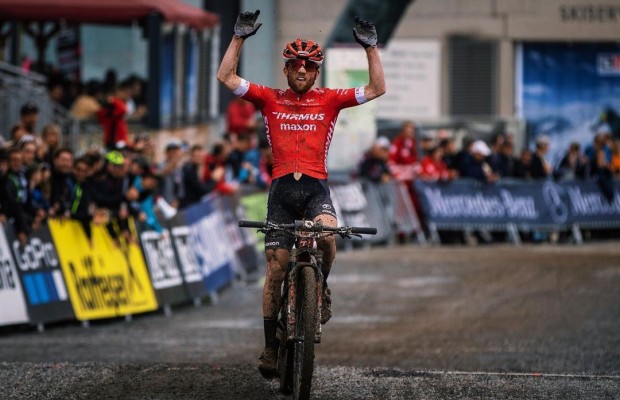 Fluckiger is the fastest at the 2022 Leogang Short Track
The Swiss Mathias Flueckiger has shown his best version of the season in the Short Track of Leogang. A lightning attack with two laps to go was enough for him to take the victory.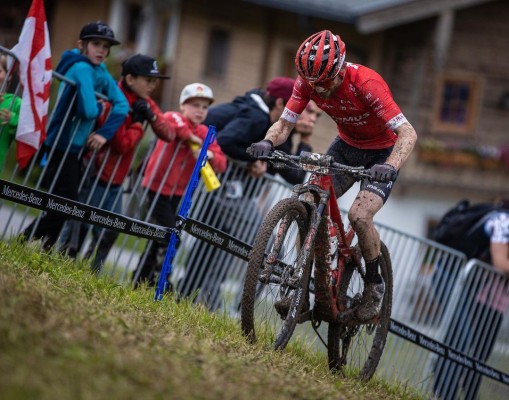 Fluckiger wins the 2022 Leogang Short Track
After a rough start, a crash in the middle of the peloton left Filippo Colombo out of the race, Brazilian Henrique Avancini took the lead of a large peloton in which no favorite was missing.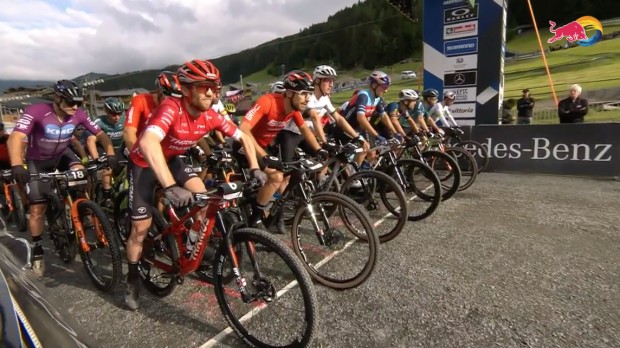 The mud accumulated on the circuit caused Avancini to get off the bike on lap 3 just at the entrance of the wooden bridge, causing a major clog without consequences for the race.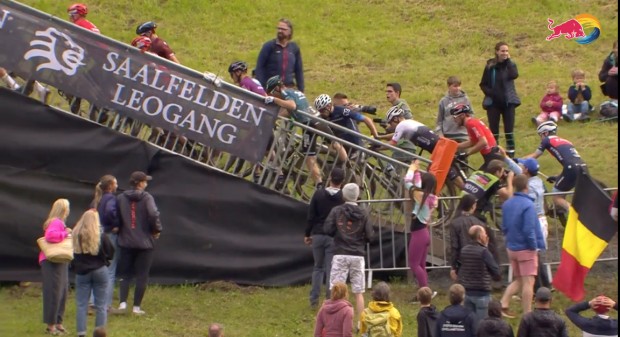 Avancini did not lose the lead of the race and on lap 5 tried a change of pace with which he stretched the group for the first time. But Mathias Flueckiger answered with a hard counterattack that left him alone in front. Switzerland's Vital Albin remained in second place while Avancini was in third place, pursued by a large chasing group.
Nino Schurter was not having a good day and with one lap to go he was 12th, almost half a minute off the lead. He would not finish in the top 10.
The final lap bell rang with Fluckiger in the lead with more than 10 seconds over the rest, which was enough for him to finish first and win his first Short Track of the year.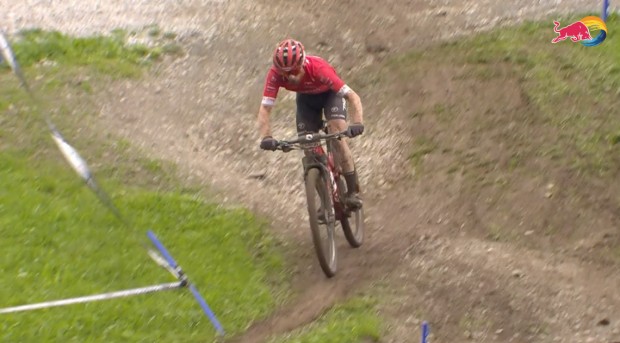 Vlad Dascalu launched a hard attack on the last lap that allowed him to finish second. Fluckiger's teammate Vital Albin closed the podium.
David Valero was the best Spanish rider, finishing in the top 10 after a great race that he finished from less to more. The BH Templo Cafés rider will start on the second line of the grid on Sunday and it will be better not to lose sight of him because we have already put him among our favorites for the podium for this World Cup.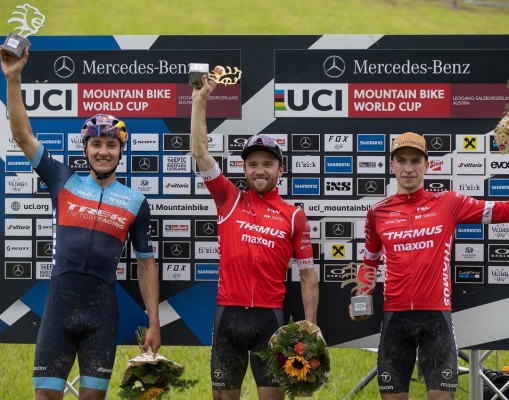 Results Men XCC World Cup Leogang 2022
Mathias Fluckiger
Vlad Dascalu
Vital Albin
Henrique Avancini
Jens Schuermans
Maxime Marotte
Jordan Sarrou
Anton Cooper
David Valero Serrano
Joshua Dubau