Kogel Kolossos AXS: Kogel's oversized derailleur cage comes to SRAM
If a few months ago Kogel presented these extra large pulley wheels, now it makes this derailleur cage compatible with SRAM eTap AXS. Kogel has finished the whole process of compatibility with the best developments in this SRAM stage closure.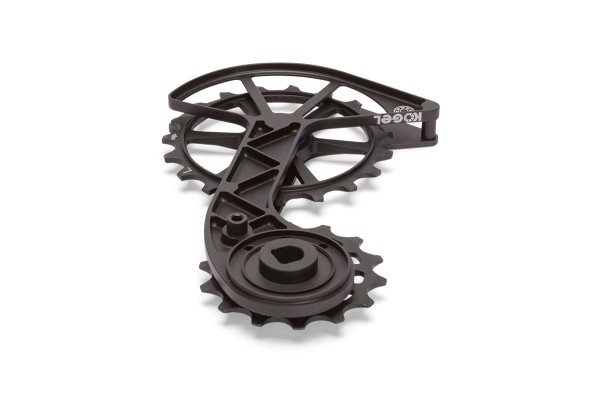 Its cages, with 14t and 19-tooth pulley wheels for the upper and lower respectively, are so striking that they even put the strong point of this Kogel Kolossos in the background.
Kogel Kolossos AXS: the best of Kogel now for SRAM
Shimano was the first to benefit, and by January this Kogel Kolossos was ready to be mounted on their systems. Now it's SRAM's turn, it's the turn to close the whole process that started in early 2020, when Kogel Kolossos became a reality.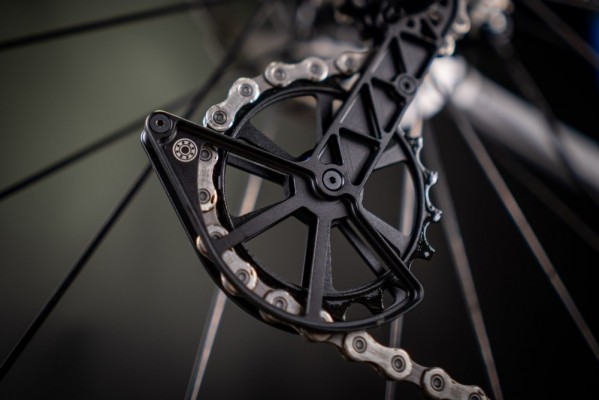 Its unusual sized pulley wheels took over the covers because mounted on Shimano developments they stood out from the crowd. But it's not a question of aesthetics, according to Kogel, but rather that the Kogel Kolossos mean less friction and therefore more speed and less energy consumption.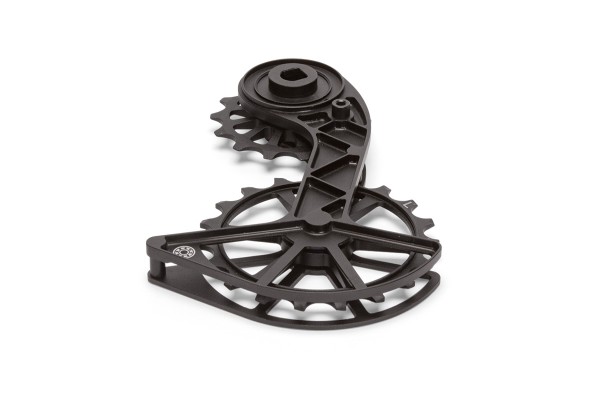 Kogel Kolossos is two times stiffer than the Shimano Ultegra R8000 itself. Compatible with SRAM Red and Force eTap AXS derailleurs, the cage is an upgrade to existing derailleurs and will require you to replace the existing cage on your derailleur with the one from Kogel. It is now available online or from official distributors.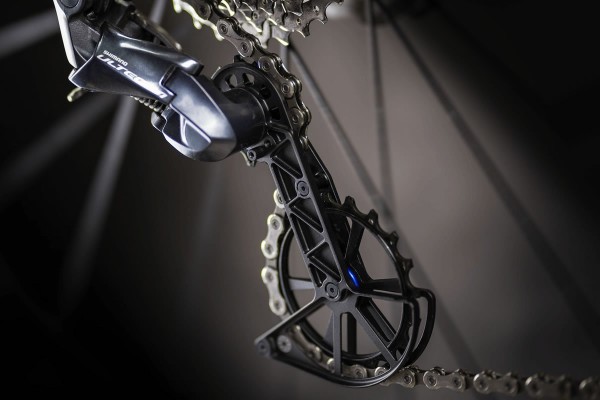 What improvements can Kogel Kolossos AXS make
Well we still have to give it some time to see the final result in SRAM, because it is their first oversized cage that is compatible with the brand. Of course, as a good positioning for Kogel (located in a high sector for its high quality and, of course, for its price) it does so at the top of the SRAM range.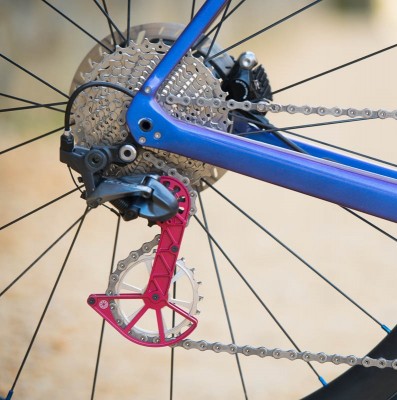 It reduces  drivetrain friction, but there's more: they claim it's the stiffest cage on the market. The 14-tooth wheel replaces the original SRAM wheel, only 12t, and the lower one is undoubtedly the hallmark of this Kogel Kolossos AXS, which is already being distributed.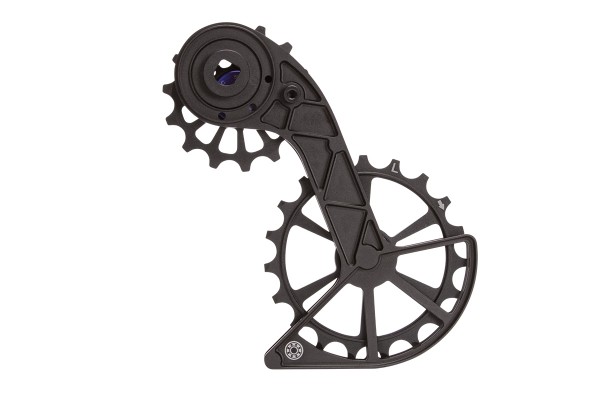 It can be purchased in pre-order and in black, red or gold, but shipments will not begin until mid-June. If pre-ordered, it will cost $349 (about 320 €), which will then go up to $399 (about 365€).