Kogel founder analyses and comments on CeramicSpeed components
It is very difficult to find these days any brand giving a sincere and honest opinion about the competition, so it is surprising to find a publication by Ard Kessels, founder of ceramic bearing specialist Kogel, in which he gives his opinion about Ceramic Speed.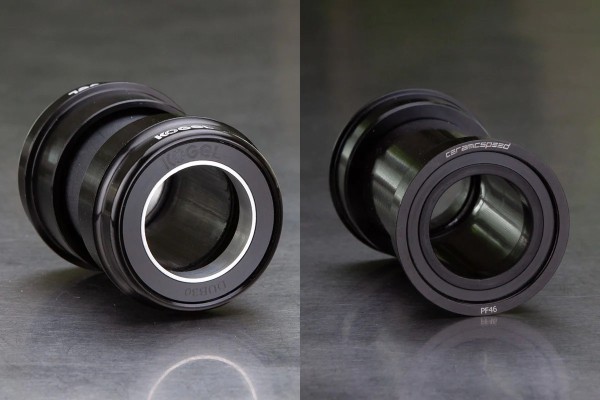 Ard Kessels surprises with his comparison between Ceramic Speed and Kogel
Components with ceramic bearings are one of the most popular in recent years among cyclists who want to get the most out of their bike. And while CeramicSpeed was initially the only brand to offer them, other competitors soon followed, such as Kogel, giving the consumer a choice of other options. But it also opened the debate about which brand was better, Ceramic Speed or Kogel?
Fresh from the Ironman 2022 World Championships, where ceramic components are standard, Ard Kessels has decided to face this comparison between Kogel and Ceramic Speed with surprising honesty.
Ard did not hesitate to buy Ceramic Speed components and fit them on the bike of one of its athletes
I wish to express my sincere respect for CeramicSpeed. They have done incredible things to introduce ceramic bearings to bicycles at least a decade before anyone else did. They are always on a hunt to push the boundaries, innovate and make sure cyclists have the best possible experience on two wheels.
If I did not think Kogel was the best invention since hot water, I would probably use their products. In fact, during IRONMAN, we were special ordering parts from the mainland for one of the oldest athletes in the race and our package got lost in the mail system. I did not hesitate to call my friends at CeramicSpeed, pay the price and set this particular athlete up with a hybrid CeramicSpeed by Kogel drivetrain. We had a good laugh that my credit card company would probably mark the charge as fraudulent.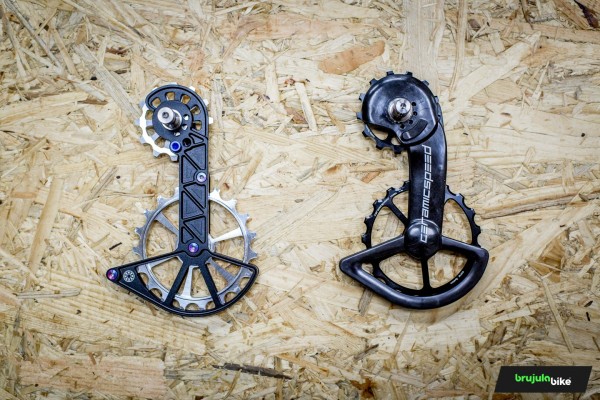 Ceramic Speed VS Kogel
In the extensive article, which Ard has published on the Kogel website, he also has time to discuss the advantages of each brand.
About CeramicSpeed he comments:
No holds barred, they are here to make you go as fast as possible and are clear in their communication. Reduce friction in every rotating component on a bicycle and the result can only be that you will be at the finish line in less time than you planned.
This is the reason they have invested hundreds of thousands of dollars in a friction lab to develop drivetrain components and even spent an ungodly amount of money to invent a drivetrain that is more efficient than a standard derailleur setup.
Every athlete has the same technology available that top racers in the Tour de France and Ironman use. Along with having access to this technology, you are also expected to maintain your components like a professional.
Imagine a chain that is super fast, but the treatment only lasts a couple hundred kilometers. After that you have to repeat the complicated process to reactivate the potential. Pulley wheels are sold with a bottle of lube that needs to be reapplied every few hundred kilometers. Your bike becomes like Formula 1 cars: the fastest machines on the planet that require a lot of garage time for 90 minutes on the track.
In Kogel's turn, Ard explains:
As a retired mountain bike marathon racer, I feel it is important to build a bit of a safety net into racing parts. Nothing is worse than standing in the middle of the forest with no cell reception and a broken super lightweight saddle in your hand. I've been there.
Durability and reliability are better suited for anyone that cannot afford a personal mechanic or does not have the need for one.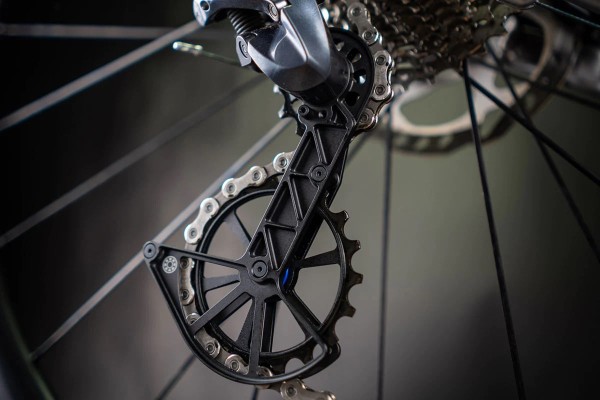 Kogel designs racing parts for use in the real world; for example, we ship pulleys with grease inside the bearings. This means you have to break them in for a few hours, but after that they are good with annual service. Also, we do not release a road bike product until it is strong enough to be used in the roughest of gravel races.
The line of thought is that there's no point having the fastest bike on mile one of a race if the performance wears off while you're out on track. Or even worse: your parts were super fast when you bought them a few months ago, but now you're lining up at the start of a gran fondo and your bearings are running drier than Death Valley.
If athletes are looking for maximum performance to squeeze those last few milliwatts out of their drivetrain, we have solutions. Hit me up at any time and I will be happy to talk about the steps we took to propel Ellen Van Dijk to breaking the Hour Record. She came with a team of mechanics though and knew she was going to ride exactly 3600 seconds in a clean environment.
Which one is better?
Along the lines of his explanation, Ard concludes that the best way to get it right about which brand suits you best as a cyclist is to be completely honest with yourself.
Apart from other important aspects such as durability, warranty or price, the founder of Kogel invites you to choose Ceramic Speed if you are one of those meticulous cyclists who like to take your bike to the workshop to have it serviced every week. If, on the other hand, you are one of those who just maintain your bike yourself and take it to the shop a couple of times a year, maybe Kogel is the brand for you.
If you want to read a little more about these two leading brands of components, here is our comparison between the Kogel Kolossos and CeramicSpeed OSPW System.