How much money do top mountain bikers make?
The salaries of the highest paid road cyclists is a recurring topic every season and the information about it is quite accurate. But in MTB these data are harder to come by as the protagonists rarely talk about it, and even less often do they give concrete figures.
How much do the highest paid mountain bikers earn?
In a video released by RedBull in 2020, downhill legend Aaron Gwin claimed that in a good year, he could be collecting around $1 million, taking into account all the prize money for winning races and personal sponsorships, on top of his primary contract with the team.  
It doesn't look like Gwin is getting paid that amount now, years after his best DH World Cup results. But that could be the figure around which the salaries of the most elite mountain bikers move, between half a million and a million euros, both in DH and XCO. We'd bet that there would be more than enough fingers on one hand to count the riders in that group.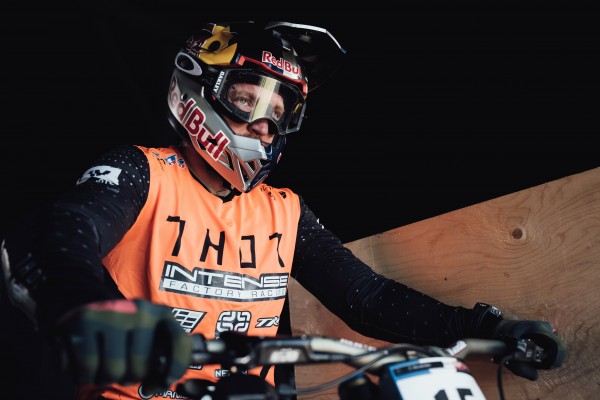 As we say, there are few data confirmed by the protagonists themselves, but the media mbaction.com was able to extract some words on the subject from Thomas Frischknecht, manager of the SCOTT SRAM team, and he confirmed that: "the best earn more than 500,000, including personal sponsorship". No comment was made on what Nino Schurter earns.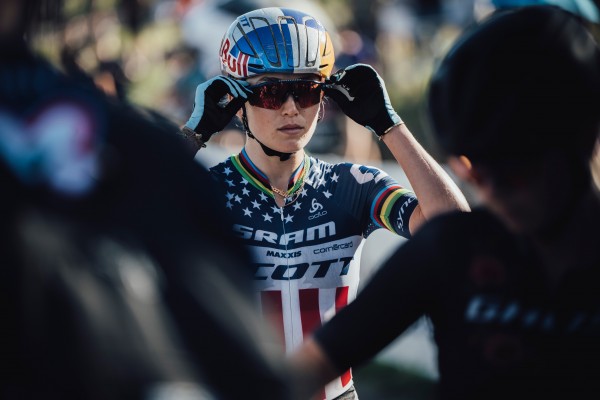 To complete the figures, rumors place between 100,000 and 200,000 the salaries of the best World Cup riders or winners of titles such as the European or World Championships. But this is a sport with large economic differences and the salary of most professional mountain bikers is far from those numbers.
Abysmal economic differences between MTB and road cycling 
Obviously these numbers seem ridiculous when compared to road cycling and that's why we would have to take out of the equation riders like Van der Poel or Pidcock whose salaries are estimated at 2 and 4 million dollars respectively. If we were to put them in a ranking of the highest paid mountain bikers, both would be at the top by far above the rest.
In the cases of Van der Poel and Pidcock, apart from the fact that they are two unique cyclists capable of winning in both modalities alternating them during the same season, their salaries are paid by road teams where the media and television repercussion is a great attraction for brands and companies outside cycling that decide to invest large amounts of money to make their names known around the world.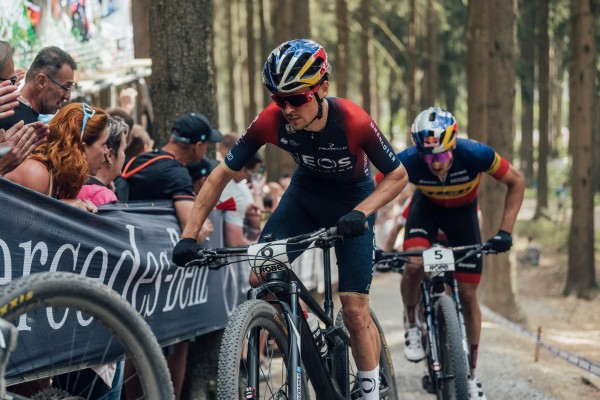 To make a quick comparison, in the MTB World Cup only Primaflor Mondraker comes to mind as the only team that has as main sponsor a company outside cycling, the rest are brands of bicycle manufacturers or components.
In that sense and to finish understanding the difference in salaries between road and mountain bike cyclists it is only worth saying that the budget of the INEOS team in 2020 was just over 50 million euros, while the highest budget of a mountain bike team is estimated at around 4 million.
Road teams in MTB, a threatening imbalance
In the last months there are more and more rumors about road teams that could create independent mountain bike structures for the next seasons. If so, and taking into account the great differences in terms of economic power, this could generate important imbalances that could lead to a cannibalization of the teams in this modality.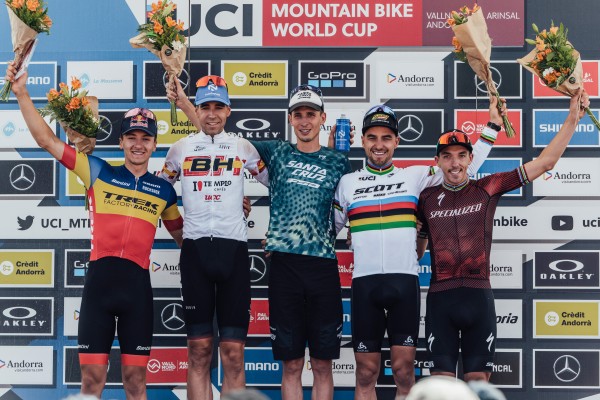 Apart from technological innovations, circuit changes, training methods, etc., the biggest change that mountain biking will experience could be seen in 2023 with the exploitation of television rights by Warner Bros. Discovery. From next season the MTB World Cup and other UCI races will be broadcast on Eurosport and GCN.
It remains to be seen whether this change will boost mountain biking's reach and attract new sponsors.
What do you think about the salaries of mountain bikers compared to road cyclists? We read you on our social networks!