GK1, the DMT gravel shoes
The GK1 are DMT's specific gravel shoes. The Italian brand brings to the market a shoe that adapts to the shape of the foot, comfortable and breathable thanks to the upper made of knitted fabric. The sole is signed by Michelin, they weigh 307 grams (size 42) and are priced at 179 euros.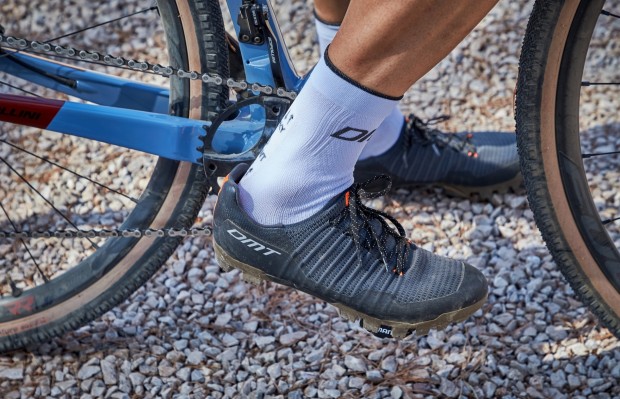 DMT GK1: gravel with Engineered Knit
In order not to be left behind by the arrival of gravel-specific products, DMT has introduced the GK1, which adds to an already extensive catalog of shoes designed for the specialty.
The main feature of the GK1 is the fully knitted upper. The Engineered Knit technology is found throughout the upper. The combination of technical yarns and structures specific to this technology results in a lighter and less bulky shoe.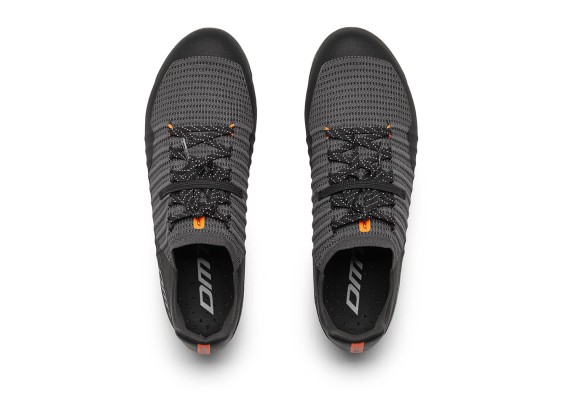 However, the main advantage is probably the fit and breathability. This type of shoe fits close to the skin because it has enough elasticity to adapt to the shape of each rider's foot. This, in turn, offers greater comfort. 
The Italian company also highlights the good breathability of the GK1 thanks to the somewhat open fabric. The disadvantage is that the foot will not be completely insulated from the cold or rain, although at the same time the drying will be faster.
In order to achieve shoe protection and increased durability, DMT incorporates a rubber lining covering the toe, sides and heel.
Michelin enters the scene with a double stiffness sole
The sole of the GK1 is Michelin. The French manufacturer has chosen to prioritize traction and grip for when it is necessary to put foot to ground, although they also emphasize that it has a great efficiency in pedaling. The sole is made of natural rubber and the design has also taken into account the geometry and shape of the lugs.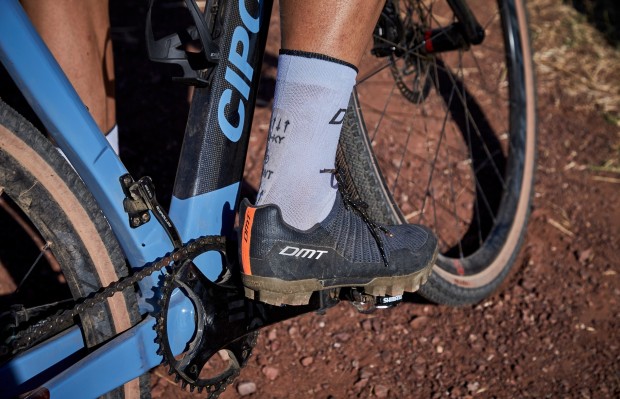 In addition, the double stiffness outsole has a specific compound and includes Block-Siping anti-skid, ready to provide grip on different surfaces. In addition, the tread is variable, which reinforces grip and allows for better water evacuation.
The closure system is integrated and reinforced laces. This allows to deal with gravel elements, since this reinforcement protects them from mud and abrasion. The GK1 are designed without a tongue and, on the other hand, they have reflective details.
The GK1 is available in sizes 37 to 46 (without half sizes) and in three colors: bordeaux, ochre and gray.