FSA and Vision warn of fake websites claiming to be the original brands
The web is full of cycling products and components of all kinds of brands and even white brands whose main attraction is the price. And there is no problem with that if everyone assumes the pros and cons of this type of purchase, but what is worrying is the proliferation of fake websites posing as the original brands.
FSA and Vision warn of rise in fake websites posing as original brands
Although the level of sophistication is increasingly high and the websites pretending to be original brands are sometimes undetectable, the truth is that they can be identified with a prior search for the product we want to buy or by quarantining some very aggressive offers that reach us through social networks or advertisements.
As we have already said, as long as we are clear about what we are going to buy and the website is reliable, there is no problem in buying components or products from lesser-known brands that are trying to make a name for themselves in the market.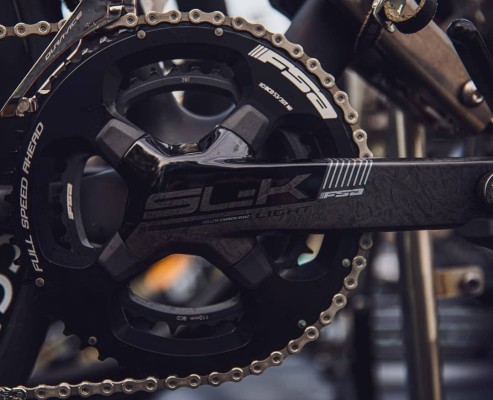 The problem comes when we fall for a very attractive offer from a well-known brand and in the end it turns out to be a scam where in the worst case we will not even receive the product and in the best case we will get a fake component or product that pretends to be the original, with the security problems that this may entail.
In this regard, the well-known component brands FSA and Vision have just issued a warning about the increase in websites and online shops where fake products that deliberately pretend to be the originals are appearing.
FSA and Vision would like to remind you that their only official websites are www.fullspeedahead.com, www.visiontechusa.com and www.fsaproshop.com. And their products are only sold through the official distributors and authorised retailers listed on the above websites.