Evie Richards' exclusive Bontrager XXX Rainbow cycling shoes
British rider Evie Richards was one of the great protagonists of 2021, when she managed to take the XCO World Champion's jersey. Last weekend she shone again in Banyoles and there we could see the special version of the Bontrager XXX cycling shoes with which she will compete this year.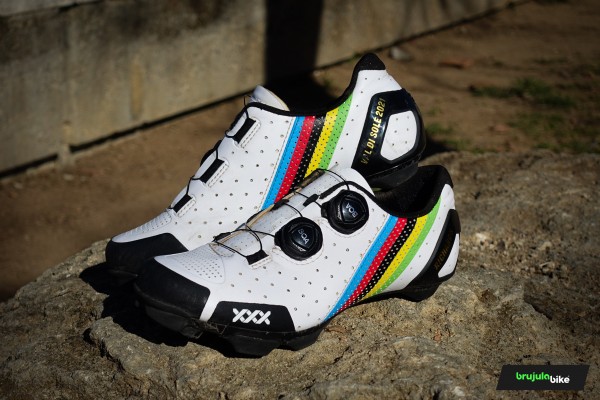 Evie Richards' brand new cycling shoes
In just two years, Evie Richards has become one of those mountain bikers who starts as a favourite in any race she takes part in. In addition, her charisma and her powerful and characteristic pedalling have won her the warmth of the public in a very short time.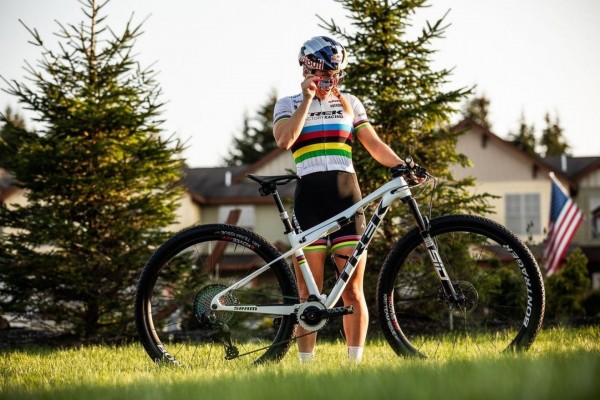 During the strange season of 2020 she already stood out in the short World Cup races, the well-known Short Track, and just a year later, in 2021, she proved that her consistency and evolution in races would allow her to fight for any XCO competition. And so it was. She won the XCO World Championship in Val di Sole and two XCO World Cups (Lenzerheide and Snowshoe).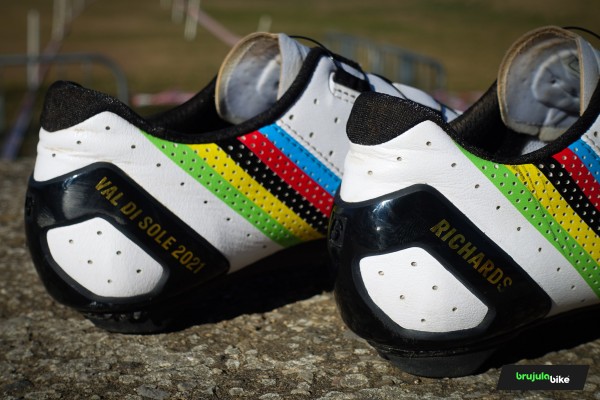 This year, her shoes have been customised with the same rainbow that she wears on the World Champion's jersey and include details such as her name or the year and place where she won the World Championship.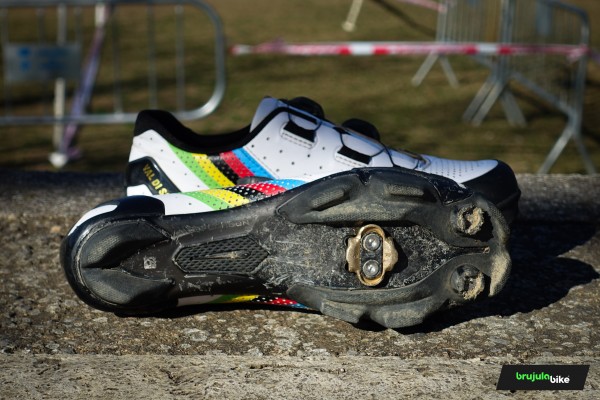 As for the model, it's a Bontrager XXX MTB shoe, the brand's stiffest and lightest mountain bike shoe. These shoes were introduced in 2019 and have a sole made of 100% OCLV carbon that offers a stiffness of 14 out of 14. Perfect for transmitting all the pedalling power that Evie Richards is capable of putting into them.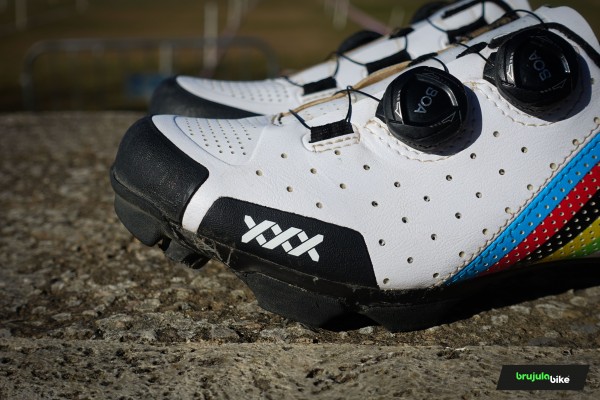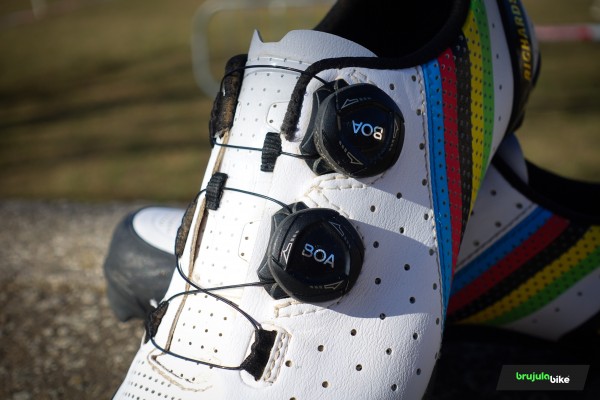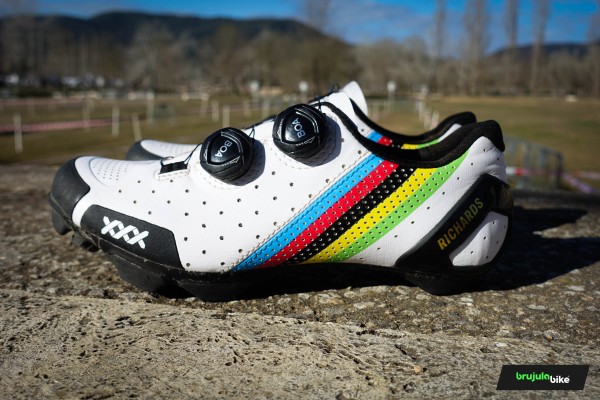 The Bontrager XXX model is on sale for €389 and is available in black or a combination of blue and pink. This white and rainbow edition is so exclusive at the moment that only the pair worn by Evie Richards is available.