European MTB XCO Championship: main favorites, when and where to watch it
From July 25 to 28, 2019, the European MTB Championship in the modalities of XCO, XCE and XCR will be held in Brno, Czech Republic. A competition where Mathieu Van der Poel will try to dress the European Champion jersey in XCO.
We will see who are the main favorites, schedules and where you can see this European MTB Championship 2019.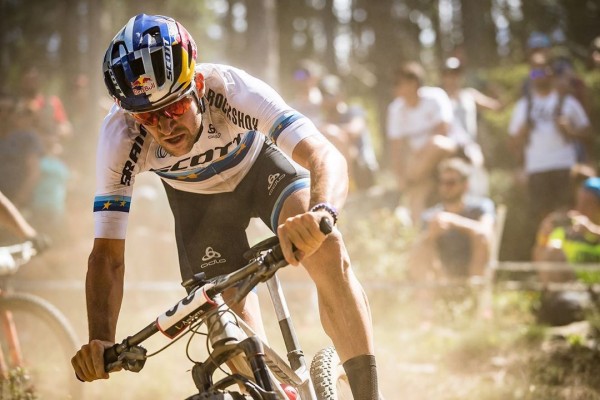 Main favorites for the victory in the European Mountain Bike Championships XCO 2019
Elite Men
Although it is true that in the Elite Men's race, the absences of Nino Schurter and Mathias Flueckiger will mark the Championship in some way, the list of participants is at the level of the best mountain bike races of the moment. The Dutch Mathieu Van der Poel is the great favorite, but he will have to compete with the Italian Champion Gerard Kershbaumer, and the current European Champion, Lars Forster.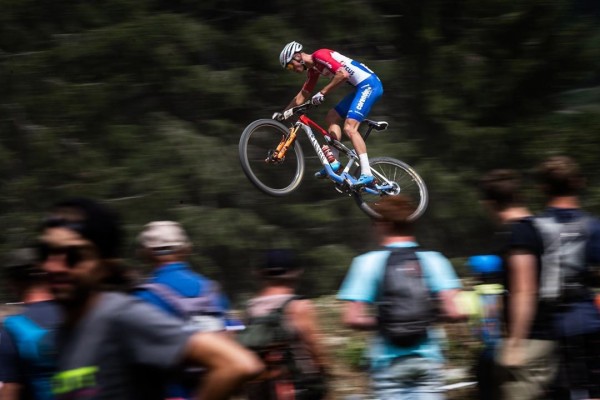 Although the Czech Jaroslav Kulhavy, who was sixth in the last National Championship held a few days ago, is not at his best, he will also be present in the European.
The Spanish delegation in the European Championship is composed of David Valero, Carlos Coloma, Sergio Mantecón and Pablo Rodriguez.
Elite Women
In Elite women, the Swiss Jolanda Neff, current European Champion will have to fight the victory with the former World Champion and medalist in the Olympic Games, Maja W?oszczowska. And surely in the dispute will also be Yana Belomoina, who already won the European Championship in 2017.
The current Champion of Spain, Claudia Galicia, will be the only Spanish to fight for the title in this category.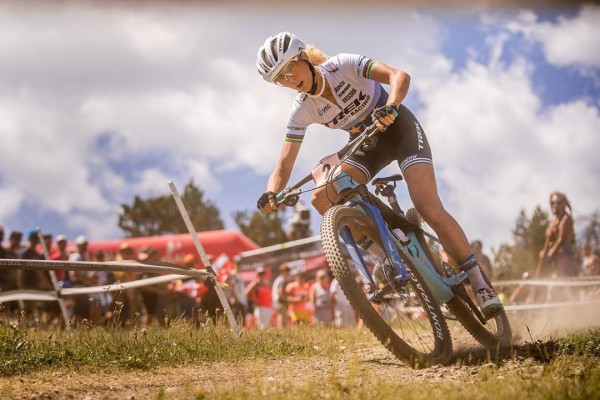 U-23
In the Men's U-23 category, we will live a World Cup race where the Swiss Filippo Colombo, the Danish Simon Andreassen, the Romanian Vlad Dascalu from Brújula Bike Racing Team and the Spanish Jofre Cullel are the top favorites for the victory.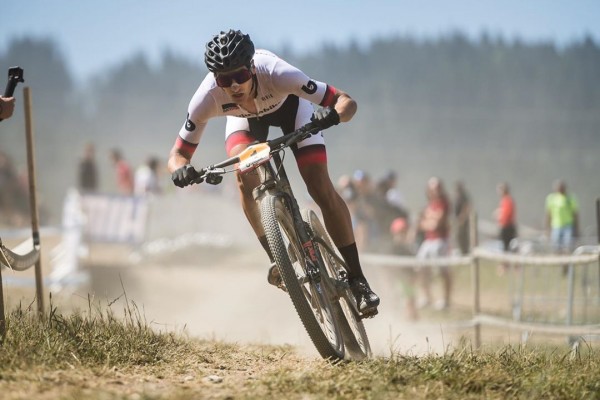 In women, it seems that the victory will be between Sina Frei, current European Champion in the U-23 category, and the Austrian Laura Stigger, five times European Champion. The Spanish Rocío del Alba García sure will also be in the fight for the top positions.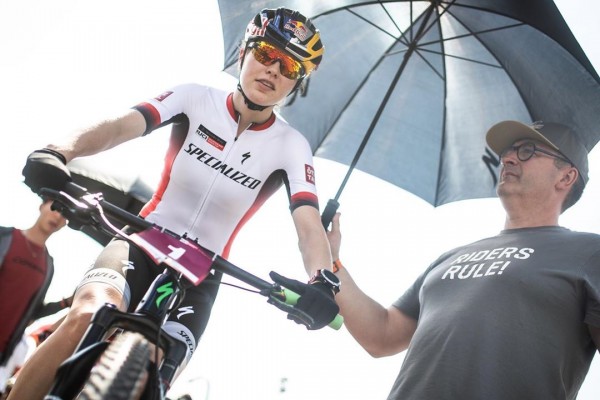 Where and when to watch the European Mountain Bike Championships XCO 2019
Schedules
Saturday 27 July
Women Junior Final (XCO) 10:00-11.15
Men Junior Final (XCO) 12:00-13:15
Women U-23 Final (XCO) 15:00-16:30
Sunday 28 July
Men U-23 Final (XCO) 09:30-11:00
Women Elite Final (XCO) 12:00-13:40
Men Elite Final (XCO) 15:00-16:40
Where to watch the European Mountain Bike Championships XCO 2019
In this occasion, Eurosport 1 network will broadcast in Europe the finals of Elite Women from 12:40 on Sunday 28 and Elite Men from 14:50 on the same day.