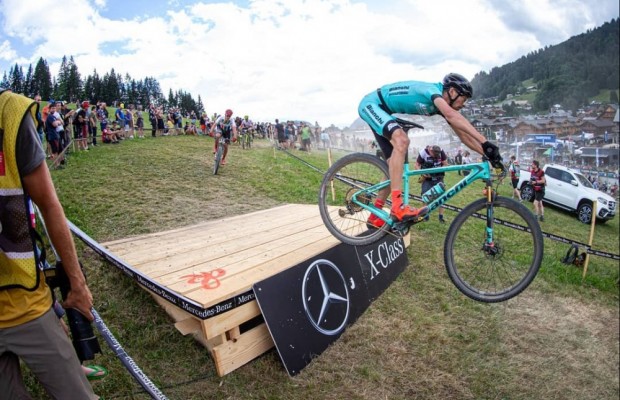 The 5 fastest mountain bikes of the Les Gets 2019 World Cup
In Les Gets the World Cup opened a new circuit that will remain on the calendar until 2022 when it will probably become the venue for the World Championship. The premiere did not disappoint and we lived an exciting race of pure XC in which the pace was very high from the beginning.
Nino Schurter won in an unquestionable way after beating everyone that threw him an attack. These were the mountain bikes of the top 5 classified in the Les Gets 2019 World Cup.
The fastest mountain bikes in the Les Gets World Cup
5. Kross Earth TE - Ondrej Cink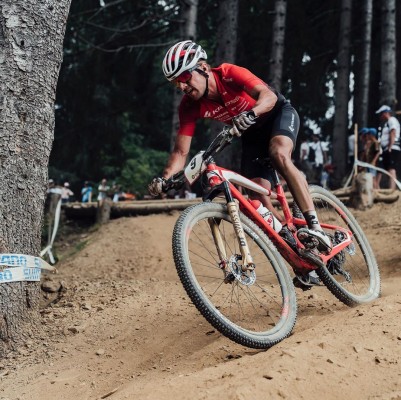 After the arrhythmia suffered at the Vallnord World Cup, Ondrej Cink came back strong to Les Gets and managed to get on the podium.
4. Methanol CV - Stephane Tempier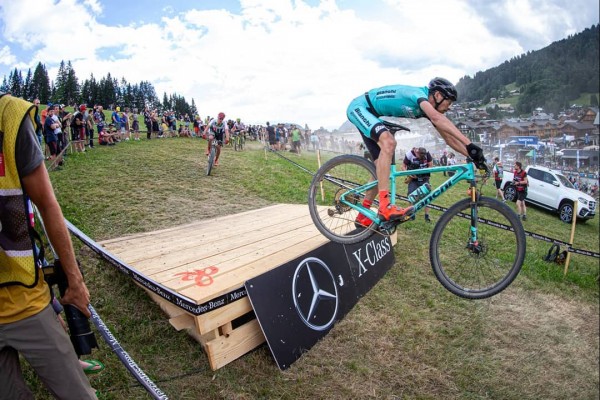 This week was officialy announced the definitive closure of the current Bianchi mountain bike team. Despite that, Tempier has shown to be not affected by the news. He got a great 4th place in his homeland. He was the only one who chose to ride with a rigid mountain bike.
3. Cannondale Si - Henrique Avancini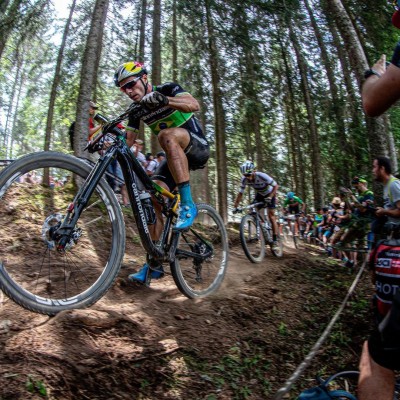 The Avancini's Scalpel Si is subscribed to the podium. The Brazilian was one of the strongest throughout the race but lost steam in the final laps.
2. Torpaddo Matador - Gerhard Kerschbaumer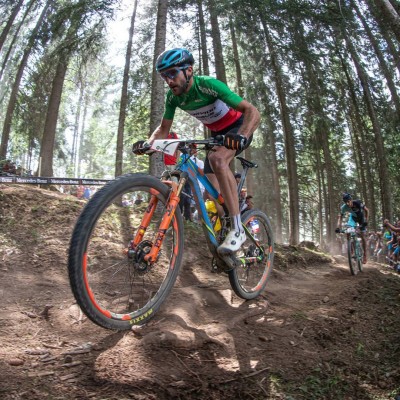 As happened last year, Kerschbaumer is showing itself in better shape as the World Cup progresses. In Les Gets he made things very difficult for Schurter. 
1. Scott Spark N1NO's edition -  Nino Schurter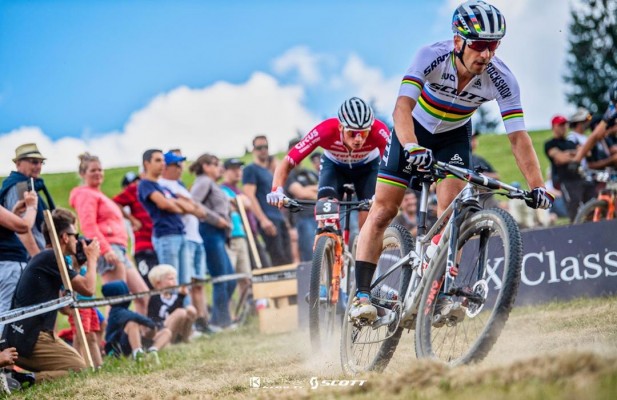 It seems that what Nino needed to win World Cups again was a new bike. Since he received the new Scott Spark N1NO's edition in silver, he has won the Vallnord World Cup and now Les Gets.