This Decathlon electric Cargo Bike can carry up to 170kg or 2 children
Decathlon adds to its extensive catalogue a cargo bike, a type of bike designed to transport large volumes and which is gaining popularity as it is capable of replacing the car in many everyday tasks. They are also beginning to position themselves as an interesting alternative for the so-called 'last mile delivery' which nowadays involves a significant volume of van traffic within our cities.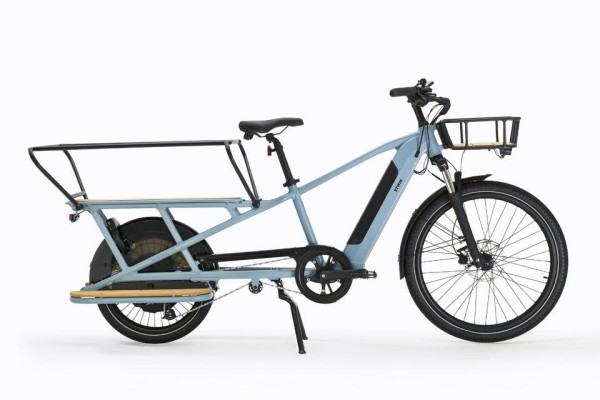 B-Twin Elops R500, the Decathlon cargo bike that makes your day-to-day life easier
Cargo bikes are very popular models in Europe. With lots of different designs, they all have the common link of having a large platform that allows a considerable amount of cargo to be carried, making them perfect for most everyday city tasks that are usually done by car, even though most of them are very short journeys.
Improvements in electric assistance systems have given a definitive boost to this type of bicycle. Thanks to the assistance motors, the main disadvantage of these bicycles has been overcome, as they are quite heavy models due to their size, to which the weight of the load carried must be added.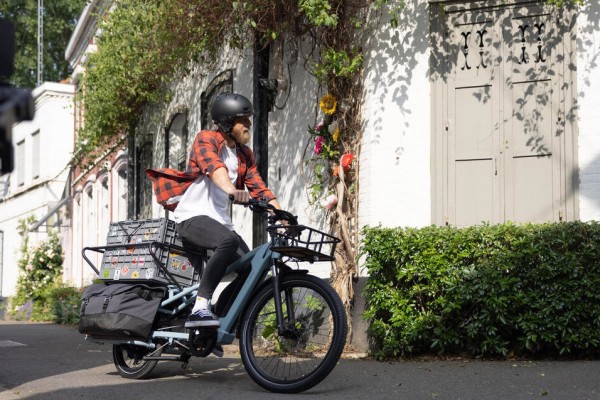 As with other products, Decathlon has decided to democratise access to cargo bikes by creating its own model capable of combining quality construction, performance and a more affordable price than what we can usually find on the market.
The B-Twin Elops R500, as Decathlon calls this model, is a bike built in Longtail format, i.e. the loading platform is located at the rear, in this case emulating the layout of a transport rack mounted on a conventional bike but, in this case, forming a structural part of the bike and with a much larger size.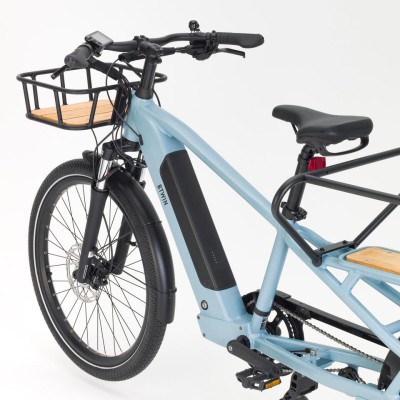 In addition, Decathlon has added a front platform to its cargo bike which, as well as increasing the load capacity, aims to balance the weight between both axles, thus improving stability when riding it.
According to Decathlon's specifications, this cargo bike can carry up to 170 kg, counting the weight of the rider, with limitations for the transport platforms of 10 kg at the front and 80 kg at the rear, a wide platform that Decathlon has designed to fit two child seats so that it can be used to carry two children to school.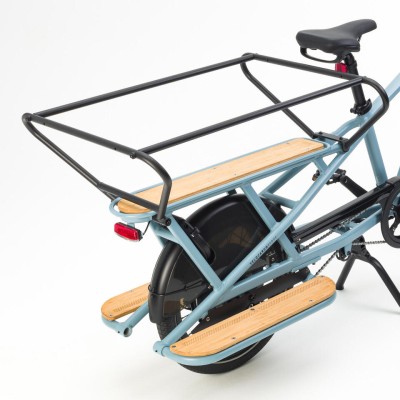 This Decathlon B-Twin Elops R500 is aided in pedalling by a motor located in the bottom bracket area capable of providing 58 Nm of torque and 250 W. It is powered by a 672 Wh battery located along the down tube, capable of offering, according to the brand's data, a range of up to 90 km using the Eco mode. 70 km in normal mode, reduced to 50 km in turbo mode.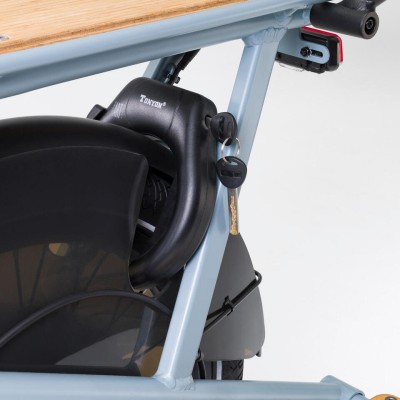 An 8-speed Microshift rear derailleur is used for the drivetrain, and Tektro hydraulic brakes with 180 mm discs complete the package, more than enough to stop this 38 kg monster in running order. Other standard features include front and rear lights, mudguards and a useful rear wheel lock. All that's left to do is to pay the €2,799 official price to start forgetting about our car on a day-to-day basis.