Dumoulin takes his mountain bike to the Himalayas to start over again
Tom Dumoulin is making a clean slate in his life after a few years in which everything has gone wrong, both in sporting and personal terms. Exploring the world with his backpack has become his escape from the mental torture of his last few years in professional cycling.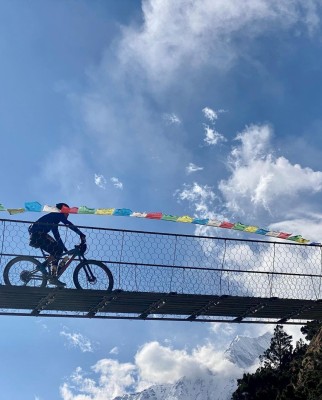 From Giro winner to touring cyclist. This is how Tom Dumoulin is facing his retirement from cycling
Tom Dumoulin, who was one of the best cyclists of the past decade, announced in June that this would be his last season as a professional. However, a couple of months later he opted to end his career, without waiting for the Road World Championships in Australia, where he was aiming for one last great performance like the one he gave us in the individual time trial at the Tokyo Olympics after his temporary retirement at the beginning of 2021.
But the head has won out over the legs for Tom Dumoulin, who a few months ago divorced his partner of 13 years, once again highlighting the importance of the mind in a sport with the demands of professional cycling.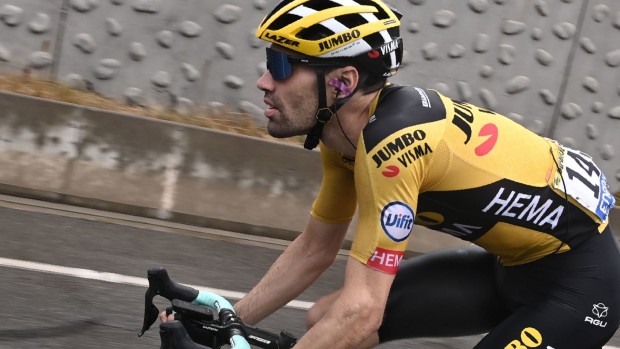 Long gone is that cyclist who aspired to victory in every grand tour he started. The one who stole our hearts in the 2015 Vuelta a España when he gave up the leader's jersey in the last mountain stage, when he was just a few hundred metres away from closing the offensive launched by Italian Fabio Aru.
He would redeem himself two years later with a marvellous Giro d'Italia in which he was even able to overcome his stomach, which tried to put him out of action on the race's queen stage.
However, since the hard crash that forced him to abandon the 2019 Giro d'Italia, Tom Dumoulin had not been the same and despite achieving a creditable 7th place in the 2020 Tour de France, in his own words "it was really horrible, I hated riding my bike so much and I hated being there so much..." made it clear that his mind was no longer in a position to continue performing at its best, which would trigger his temporary retirement from cycling at the start of the following season.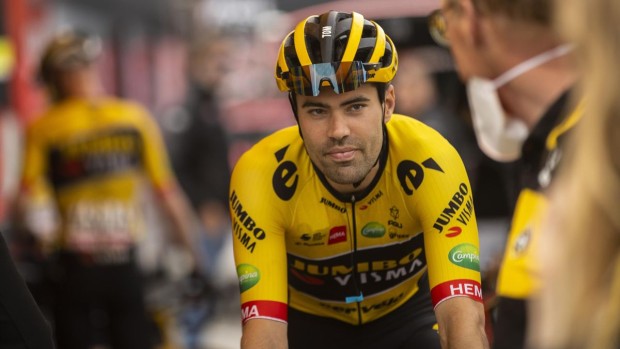 Now, Dumoulin says he feels liberated, as he has spent the last few months travelling the world and rediscovering himself before deciding where to focus his new life outside of cycling.
He spent a few weeks, with the only company of his backpack, in Costa Rica and Fiji. From there he travelled to the World Championships in Australia, this time as a spectator. We found out about his latest adventure through the social networks of fellow cyclist Bram Tankink, who was his companion on a mountain bike trip through the mountains of Nepal.
Both rode through the Himalayas for eight days with a group of Dutch cycle tourists, discovering new limits on their bicycles during stages at altitudes of more than 4,000 metres. Days in which riding became painful and 30-kilometre stages in which they had planned to arrive at their destination at lunchtime and which took almost until nightfall.
 

 

 

Ver esta publicación en Instagram
Tankink joked in his posts that Dumoulin finally had to admit that he was suffering, although in the end the beauty and spectacularity of those mountains made up for all the suffering.
After his retirement from cycling, he has not yet made up his mind about his future, but he still has a love for cycling and does not rule out the possibility of returning to the professional cycling scene in the future as a team coach.