These are the spectacular Cube Litening Air and Aero C:68X 2023 from Intermarché-Circus-Wanty
The Belgian team is already preparing its new weapons for the start of the 2023 season. Once again this year, Cube provides its best bikes, the Litening C:68X in both aerodynamic and climbing versions, so that riders like Biniam Girmay will be able to show their full potential in the best races in the world.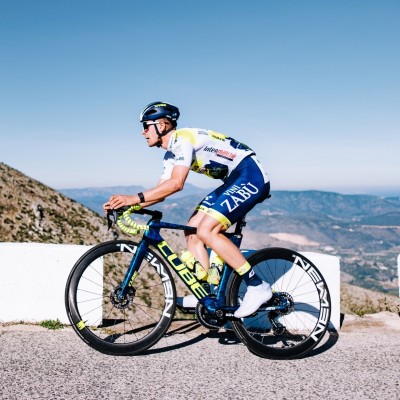 New design for the Intermarché-Circus-Wanty Cube
Blue and very elaborate paints are a trend among the bikes of the professional teams for 2023. If a few days ago we were struck by the spectacular Wilier of Astana, today it is the turn of the no less striking Cube that Intermarché-Circus-Wanty has shown us in their social networks.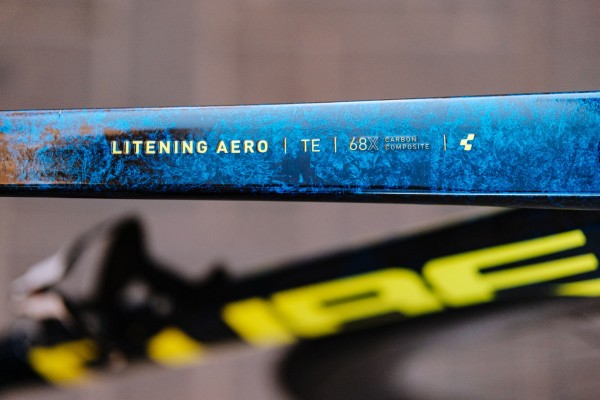 Specifically, the Belgian team will use two Cube models. First, the aerodynamic Cube Litening C:68X Aero, which has been used in recent seasons. It was joined last season by the Cube Litening C:68X Air, with a more streamlined shape while maintaining obvious aerodynamic qualities and designed to satisfy the team's climbers such as Rui Costa or Louis Meintjes.
The 2023 Intermarché-Circus-Wanty Cube Litening C:68X are decorated with a multi-tone blue print with details in the team's corporate yellow.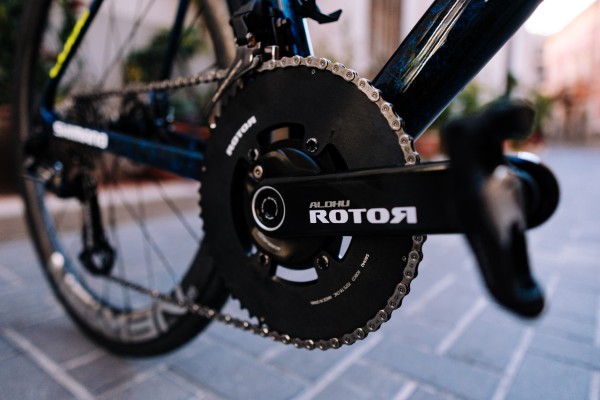 Otherwise, the set-up used by the Belgian squad does not differ too much from the one we can buy for the standard bikes and remains in this 2023 similar to the one the team has been using in recent years. On the basis of a Shimano Dura-Ace Di2, Intermarché replaces the cranks to use a Rotor Aldhu that incorporates the INspider power meter of the brand.
As for the wheels, Intermarché relies on the Newmen Advanced, in a spectacular 65 mm profile size on the Litening C:68X Aero and the Advanced SL R.42 model on the Air climber, which are fitted with Continental GP5000s tyres in Tubeless Ready version in the increasingly common 700x28c size that seems to have become the new standard among professionals. Anyone remember when we used 19 mm tyres?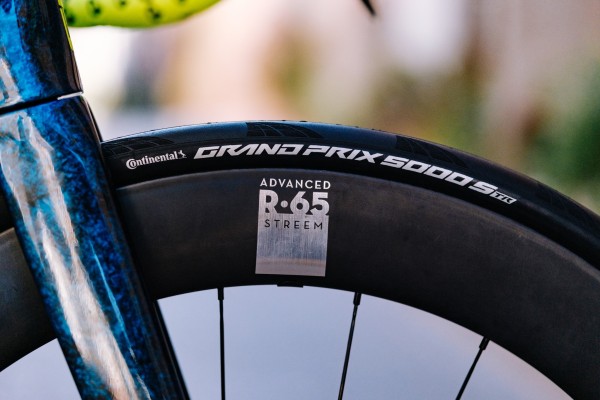 Further modifications to the stock model are found in the saddle, in this case provided by Prologo, one of the team's sponsors, and in the rear derailleur pulley box, where the popular oversized Ceramic Speed pulleys are used in the search for small marginal gains by reducing frictional losses in the drivetrain.
Cube Litening C:88X Aero Intermarché-Circus-Wanty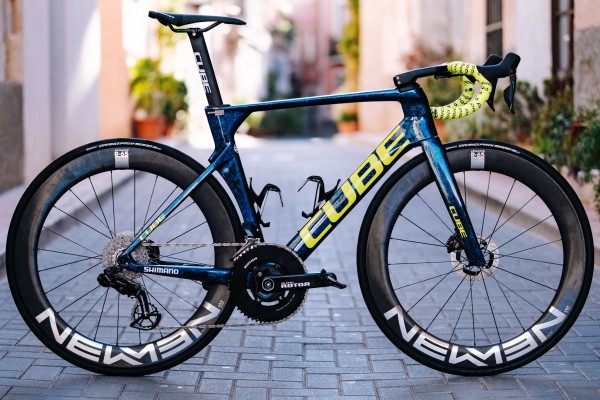 Frame/Fork: Litening C:68X Air Monocoque Advanced Twin Mold Technology
Drivetrain: Shimano Dura-Ace Di2. Rotor Aldhu crankset with INspider power meter
Handlebar/Stem: ICR Cockpit System
Wheels: Newmen Advanced SL R.65 Streem
Tyres: Continental GP5000s TR 700x28c
Seatpost: Litening C:68X Aero Comfort Flex
Saddle: Prologo Zero II
Cube Litening C:88X Air Intermarché-Circus-Wanty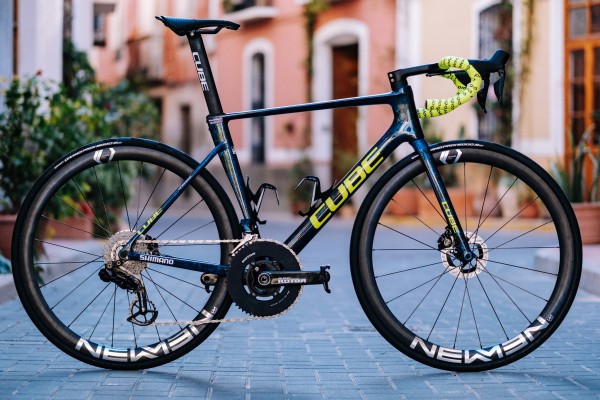 Frame/Fork: Litening C:68X Air Monocoque Advanced Twin Mold Technology
Drivetrain: Shimano Dura-Ace Di2. Rotor Aldhu crankset with INspider power meter
Handlebar/Stem: ICR Cockpit System
Wheels: Newmen Advanced SL R.42
Tyres: Continental GP5000s TR 700x28c
Seatpost: Litening C:68X Aero Comfort Flex
Saddle: Prologo Zero II